My mental health has been all over the place and my therapy schedule has switched to almost weekly sessions with no signs of cutting back any time soon. It's fine, everything is fine. It's not like the continuing pandemic, rising prices, restarting student loan payments, a needless war, and trying to continue to grow a business have contributed to my failing mental health at all. XD
Thankfully, after talking with my therapist, we were able to find a psychiatrist for me to see later this month. I don't want to have to take drugs for my issues, but I know I'm at the point where I need an assist.
My PCP listened to my issues and prescribed anxiety/depression medication for me but... I haven't started it yet. I was so relieved to have someone listen and want to help, but after reading all of the side effects, I am a little nervous. It doesn't help that from what I've read, the first 2 weeks are hell. Now don't get me wrong, I know all medications will have side effects. I know that medications are not going to work right away, that it takes time, but making things worse? WTF? That seems like a pretty bad idea, even temporarily. It seems to me like Doctors are prescribing this medication to people who already have issues and then just hoping we'll be strong enough to get through 2 weeks of crap without killing ourselves first. That doesn't sound great to me.
Anyway, despite my messed up mental health, I continue onwards. I took part in a March Meet the Maker thing on Instagram and that was fun. Every day there was a new prompt for what to post about, one day the prompt was "old vs new". I decided to post some old artwork and some newer artwork to illustrate how my style has changed. Another day the prompt was "best decision", and I talked about how the best decision I ever made was finally starting my business. I've never done something like this before because I worry I won't have enough ideas or come up with anything for the prompts, and I just don't know if I'll be able to fully commit to it. I'm so glad I did this one because it showed me I can commit and that things like this are actually a lot of fun.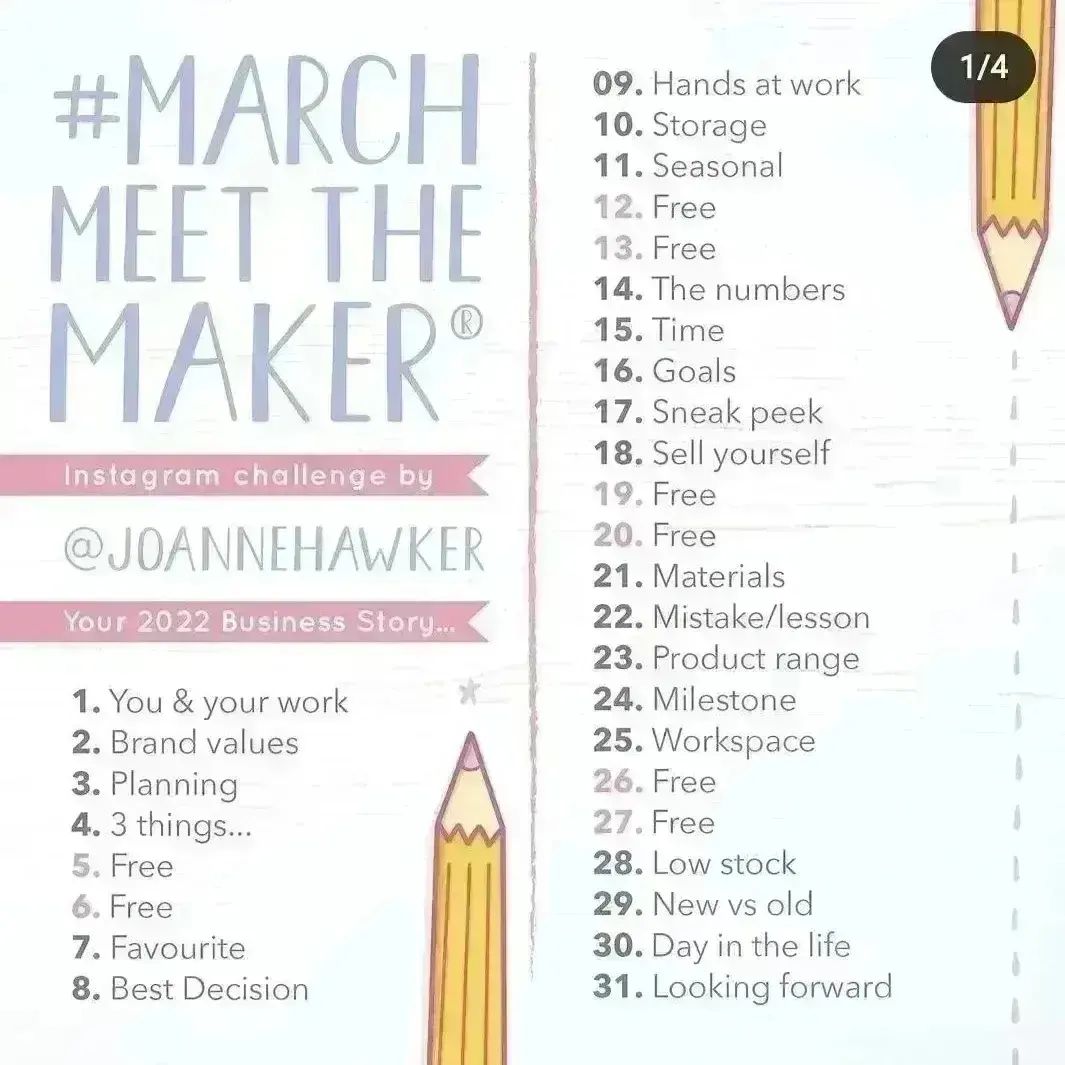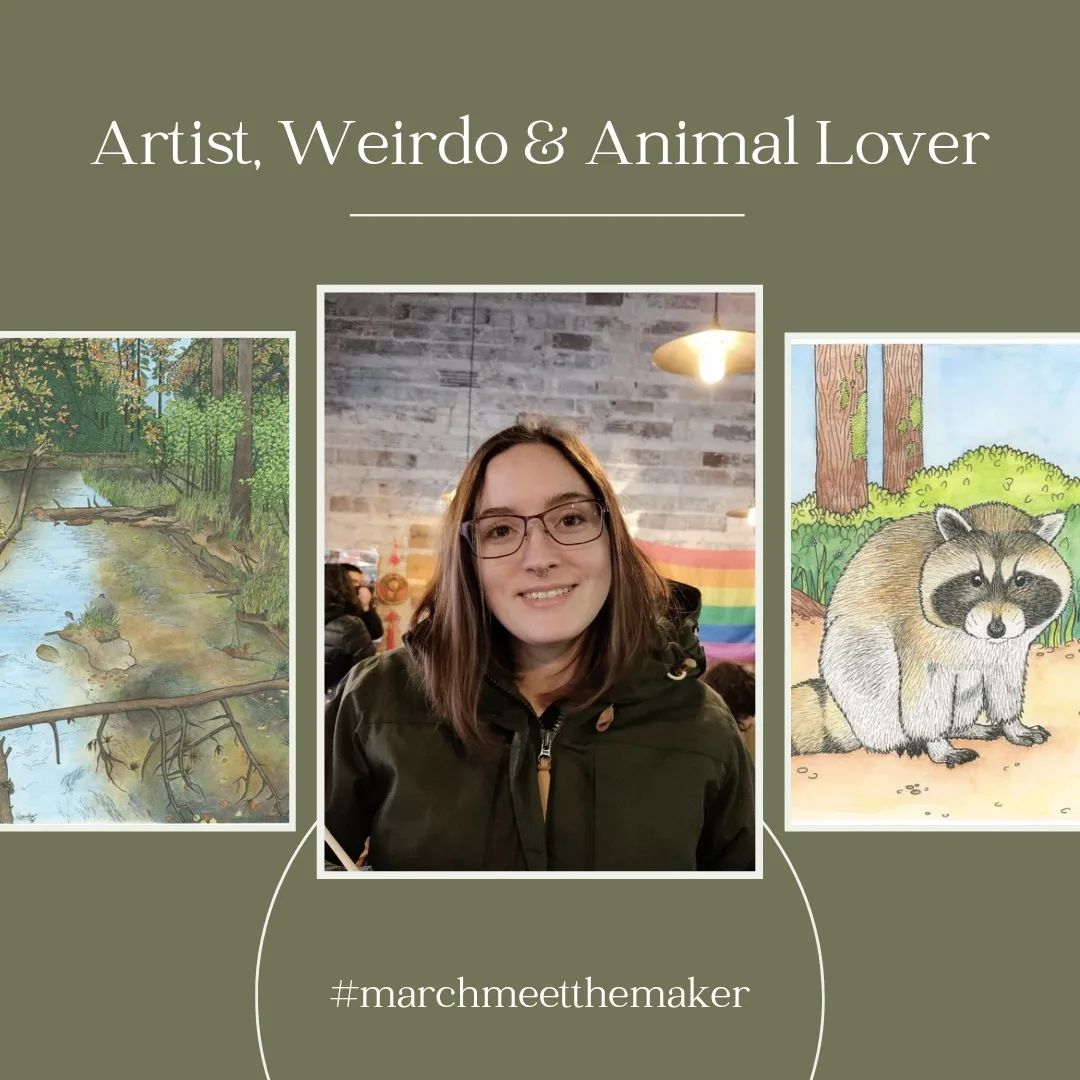 I don't really like social media and if it weren't for my business, I probably wouldn't use it. However, since social media plays such a large part in a business and some vendor friends suggested Tiktok, I thought I'd give it a shot. It's not too bad, I have an easier time understanding TikTok than I do Instagram and Facebook. XD
I had two events last month and both were... not the best. After traveling an hour both ways, I barely covered my booth fee and gas for each of the events. I'm sure they are good events for crafters, just not so much for artists. Unfortunately, it seemed like even the crafters had a hard time. A lot of small businesses were having trouble making their money back. It was one of those freak months for events where all vendors suffered. I really hope we don't have a repeat month like it.
Last month I got some new art toys to play with and I am super excited to work with them. I've been wanting to learn screen printing for a while and I finally decided to go for it. I don't have the space and proper equipment (too expensive & not eco-friendly) to do traditional screen printing, however I did figure out I can screen print with vinyl. I got myself a vinyl cutter, which gives me a ton of new opportunities. I am so excited to start experimenting with all of it and see what I can make!
Artwork time: the best part of all the blog posts! :D My biggest art accomplishment last month, and maybe overall, is that I finally finished this bad boy. Look at this thing! It's huge (hehe). I created this illustration for Justin, for his birthday, but because of the size and subject matter it took waaaaaay longer to complete than I expected. His birthday was way back in January and I just finished this piece last month. Pretty safe to say it became not only his birthday present, but Valentine's day present too.
The illustration is of Artorias the Abysswalker from the video game Dark Souls. Justin loves all of the Dark Souls games so I decided to make an art piece for him based on the games. I looked up what some of the best boss battles were in the games and when Artorias came up, I knew I had a winner!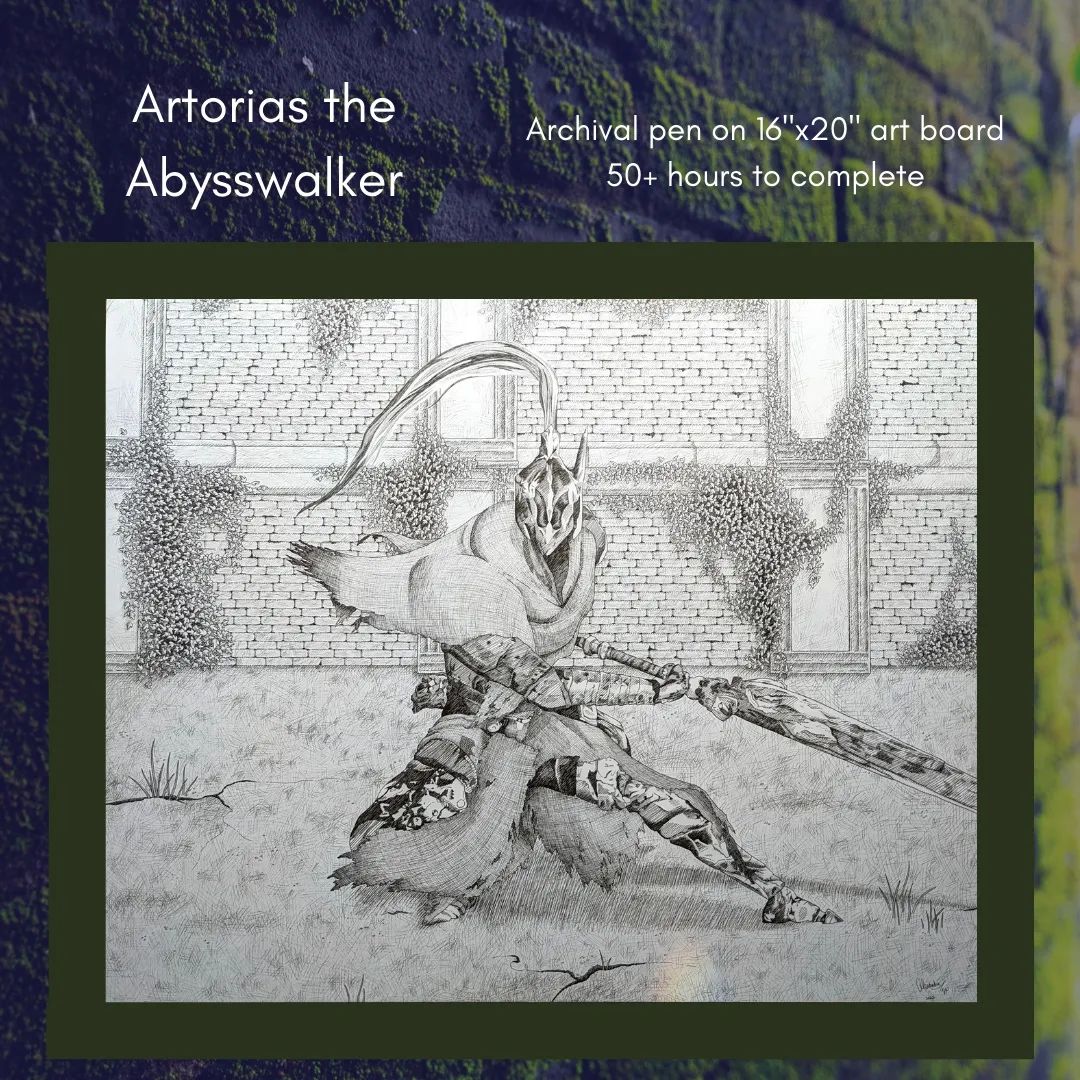 I decided to go with a food theme for my subscribers on Patreon last month. I really like food. :D I even decided to add a new goodie to the 2 highest pledge tiers. Now my subscribers for those tiers get an awesome button pin. The design I made for the pin is my favorite out of all the goodies I made last month. If you'd like to start receiving some awesome exclusive goodies every month, be sure to subscribe at https://www.patreon.com/alexandraartdesign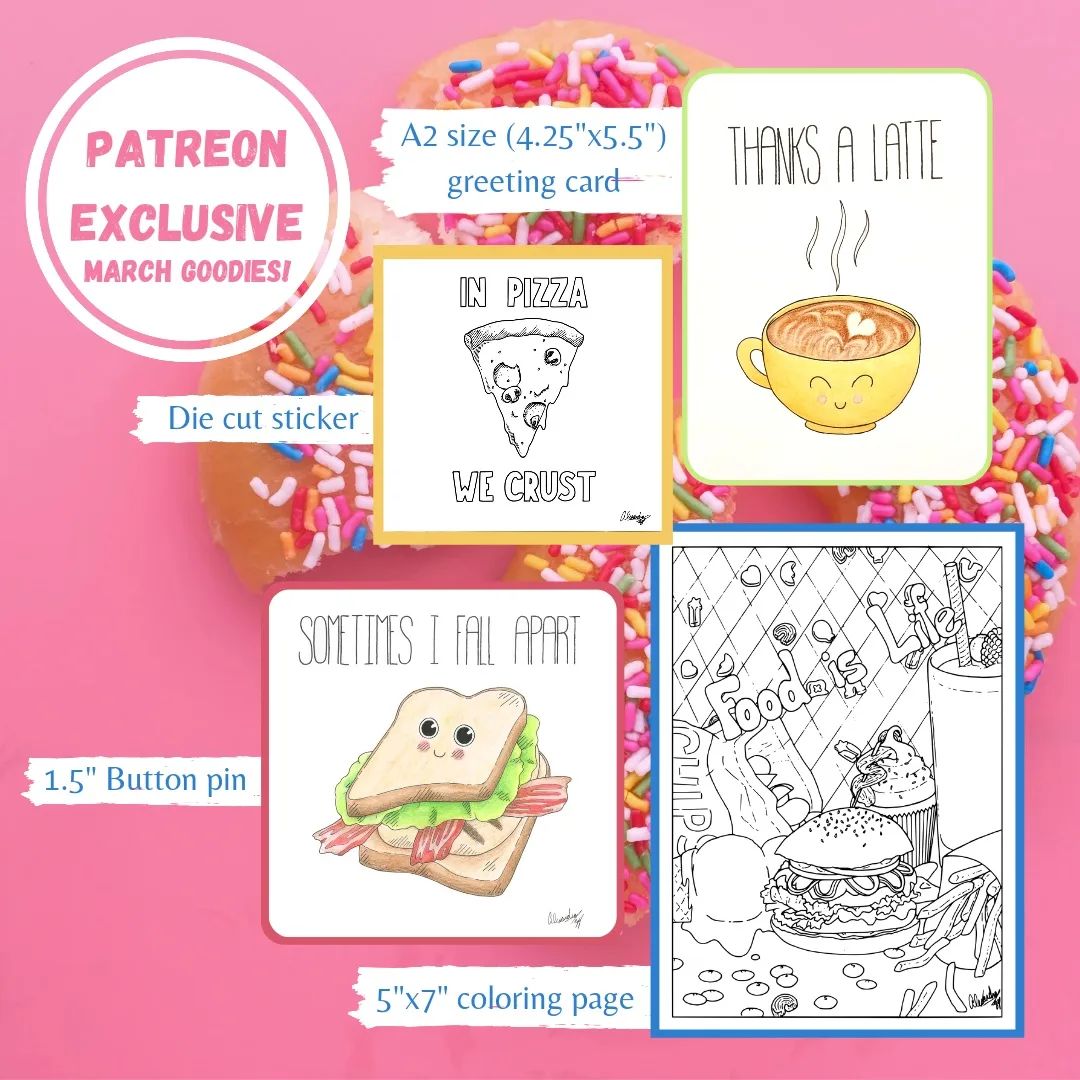 I also created a few little random designs over the last month. I'm not entirely sure what they will all be used for just yet, but they were fun to create. Creating fun, random designs like these are a small kind of therapy for me.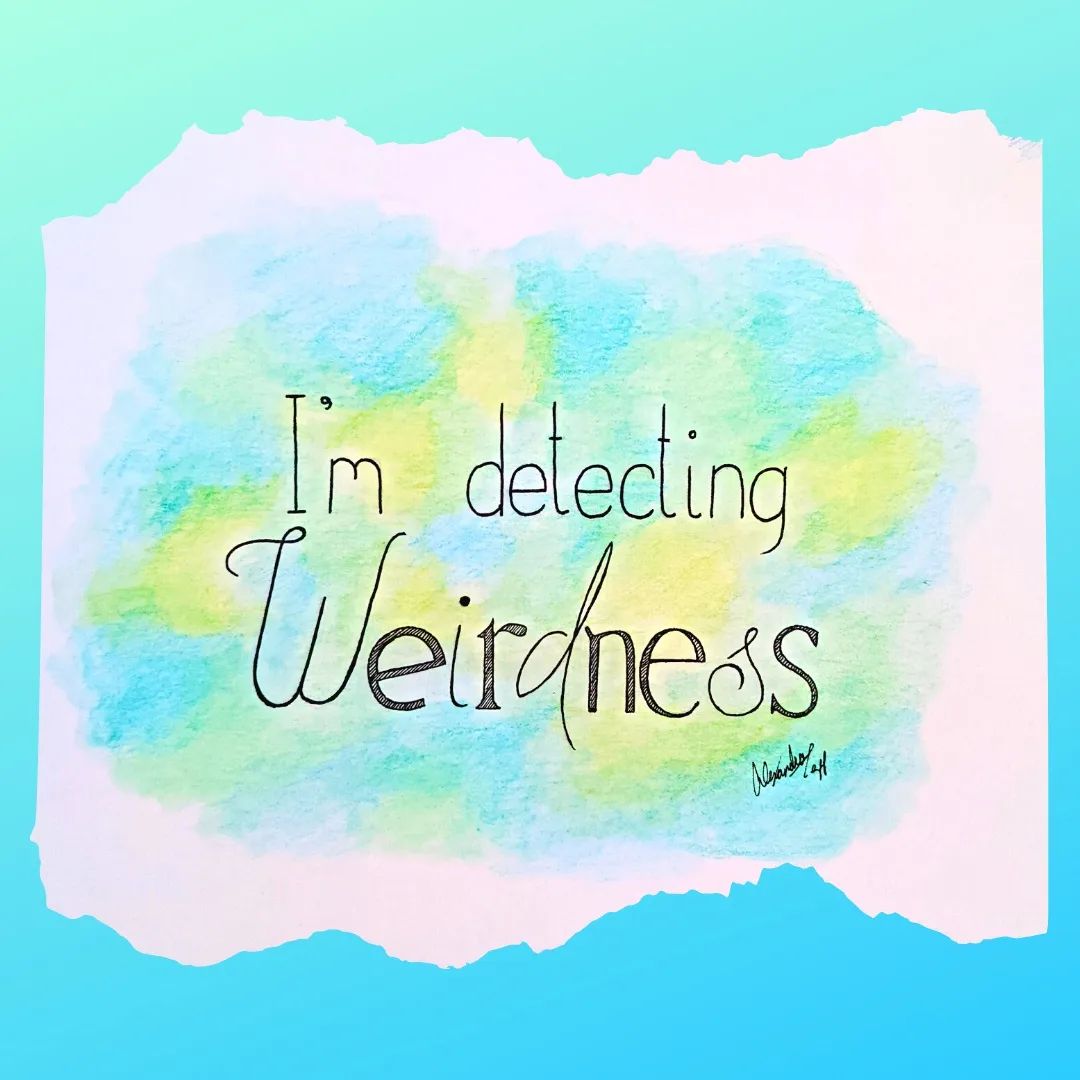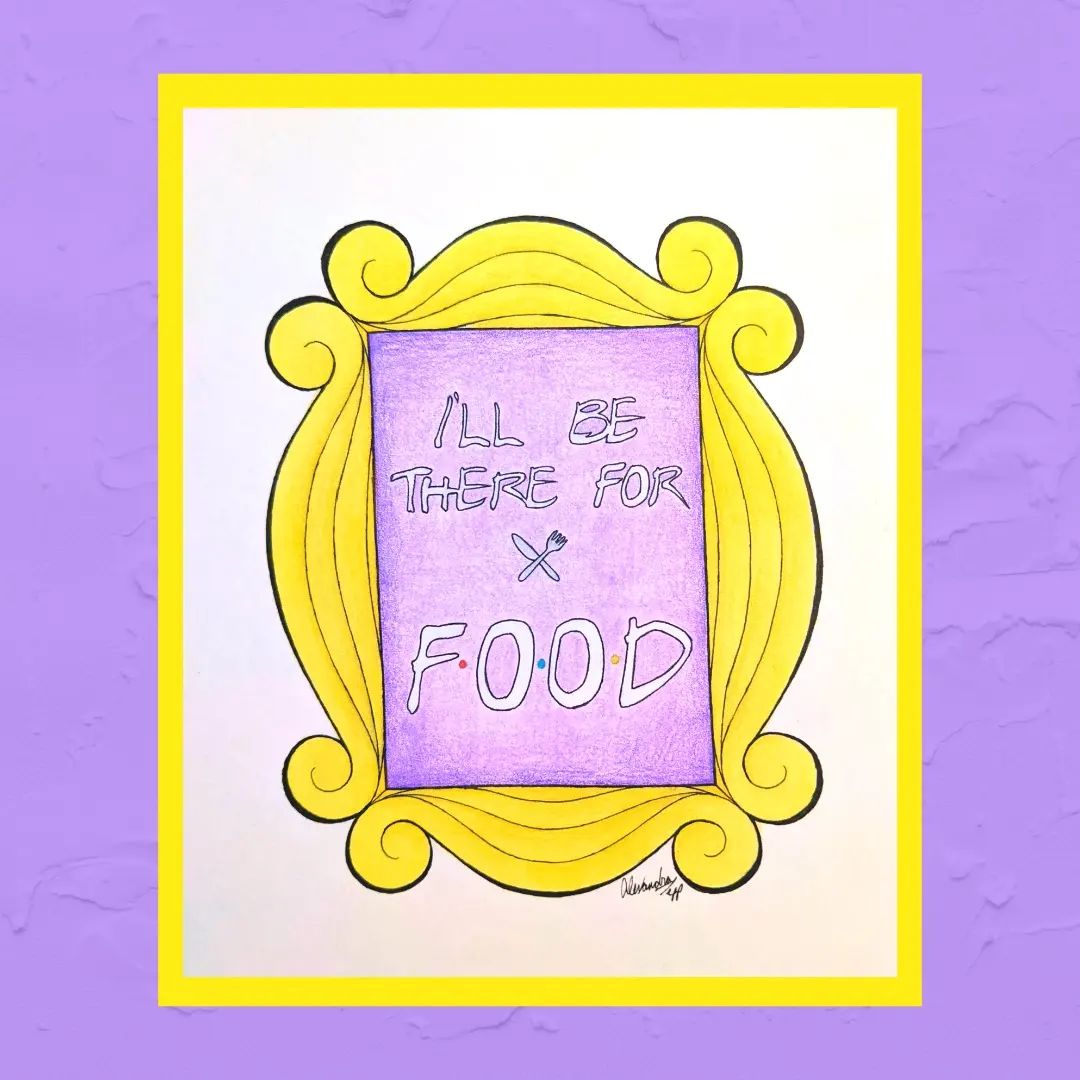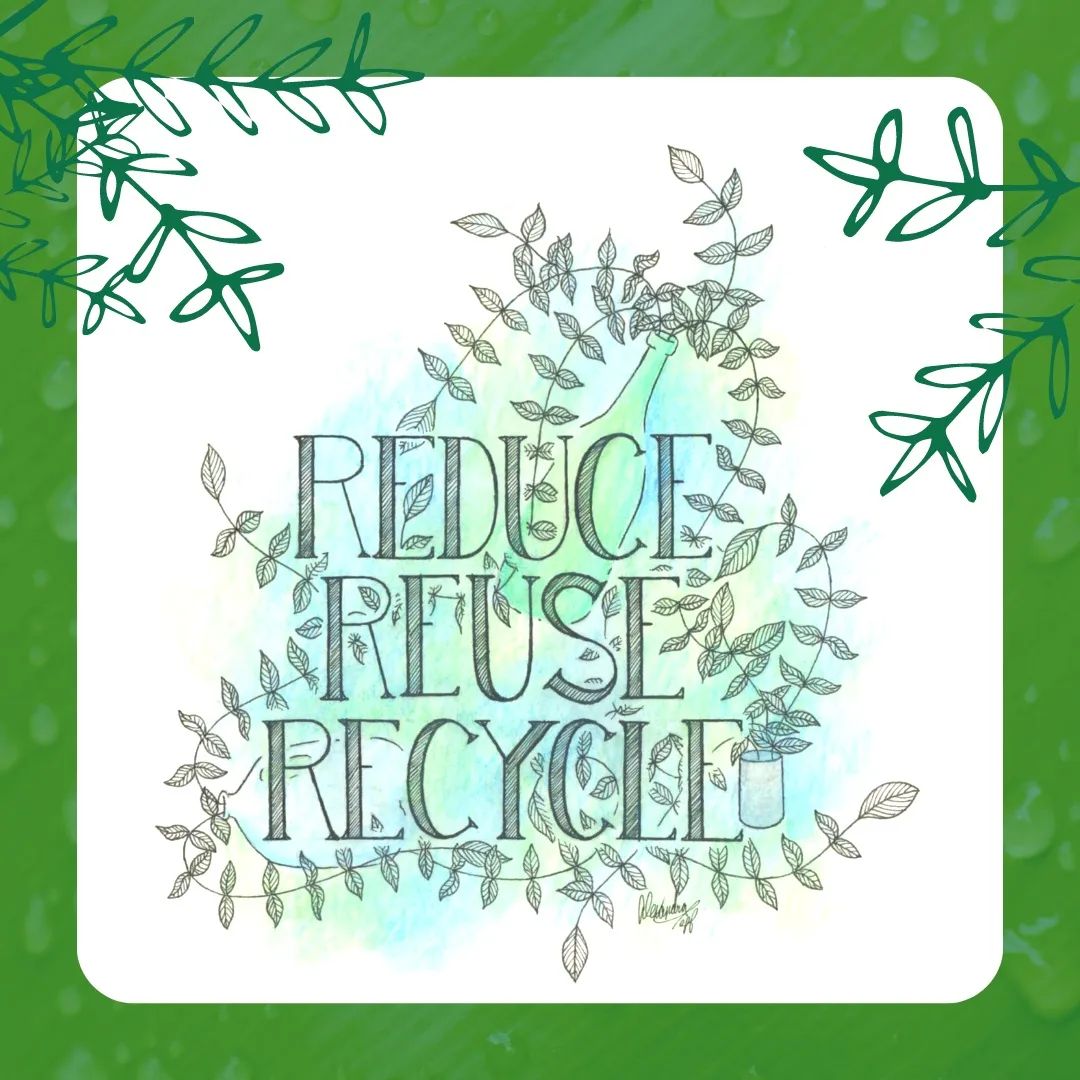 Last month was national women's history month! I created an awesome illustration in honor of all the amazing women in the world. The quote, "A woman needs a man like a fish needs a bicycle" is by Irina Dunn, but the quote was made famous by Gloria Steinem. I want to put this illustration on everything; stickers, pins, tote bags and everything else I can find.
Other than what you see above, I didn't create much last month. Between therapy and the March Meet the Maker prompts, I didn't have as much time as usual to create. Creating social media posts takes time and planning, which is part of why I hate social media. Usually I spend 1-2 hours per day just trying to plan out and put together posts. It's probably one of my least favorite parts of running a business other than financing and figuring out taxes.
As far as my plans for this month: events start up this month, which will make it difficult to create as much, so I'm trying not to put too much pressure on myself. I would like to start a new illustration series about fungi, and I would love to finish sketching out my book about Reggie learning to recycle. On top of that I have a large illustration I'm working on for my Fine Ass Animals art book. I'm hoping to at least get that piece drawn out and have the pen work started as it's a very large piece and is going to take some time. Considering the size of all of these art projects, whether physical dimensions or number of pages, I may only get these three projects done this month, which I am perfectly okay with. In-between working on all of these fun projects, I would love to play around with screen printing and see what I can do with my new vinyl cutter. I wonder what new products I can make?
Until next month, I hope you all have a wonderful April and enjoy the warmer weather!