Happy Valentine's day!
This last month has been absolutely crazy (nothing new there). We got back from Portugal mid January and I spent the following few days recovering from the trip and just vegetating. After a short recovery period, I went right back to working at Black Cat Cafe & Gallery. Of course, I did a small amount of work while on vacation as well. One of the things I did during our vacation was go before the city council (virtually) to get approval for renovations for Black Cat Cafe & Gallery. I got approved! :D
Just a few vacation pics if you're interested. :D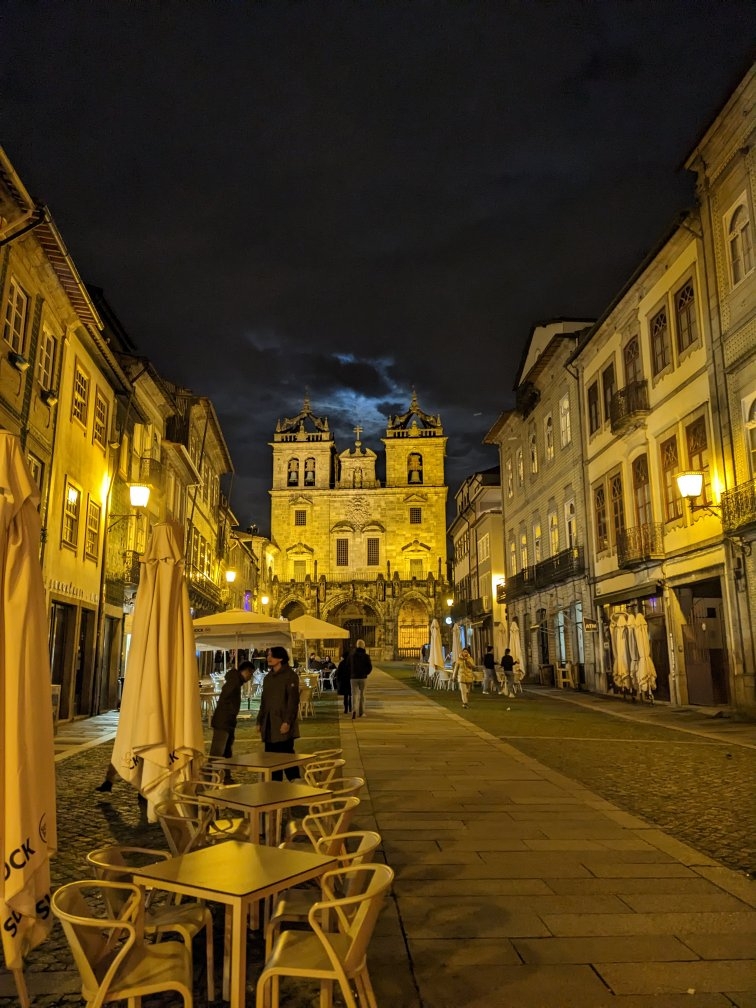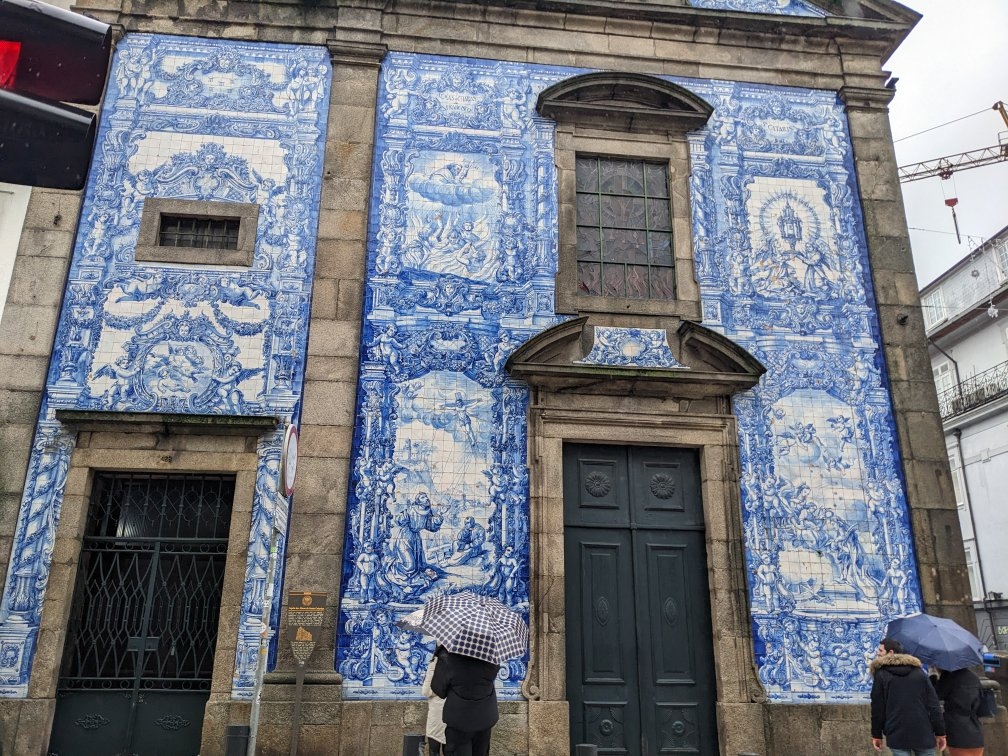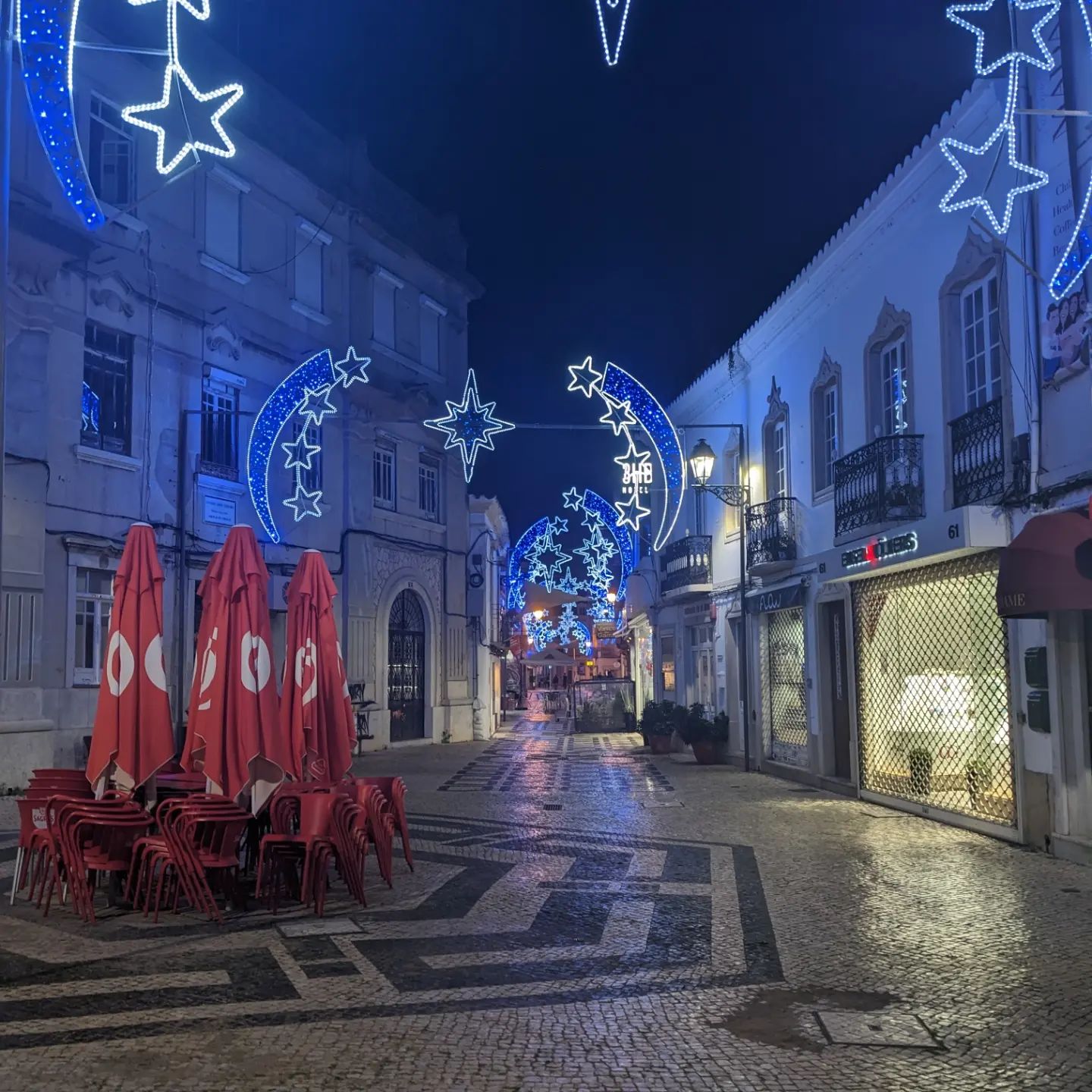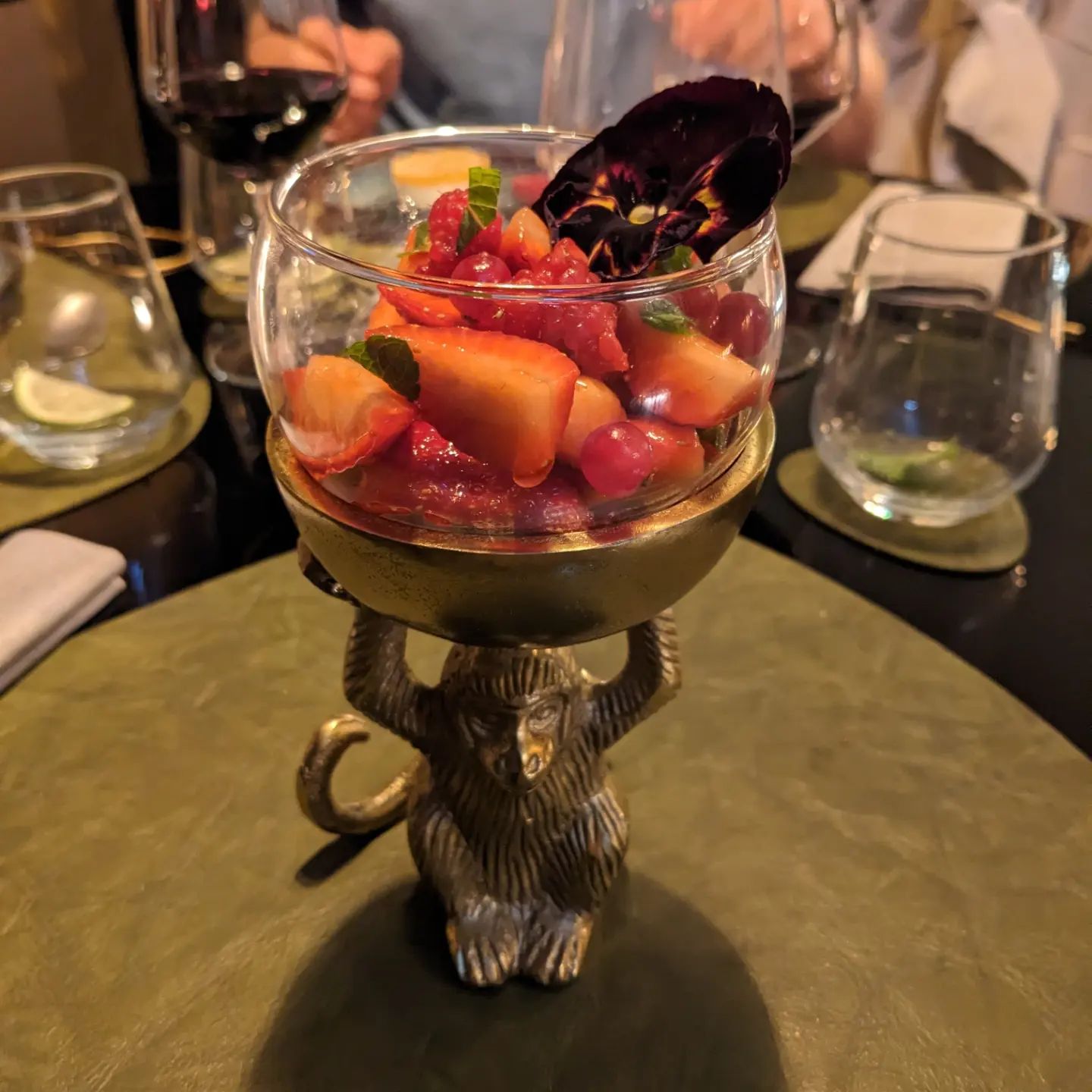 I didn't realize that the subjects covered at city council meetings would be covered in the paper, so you may have seen Black Cat in the Stoughton newspaper recently. In addition, it sounds like the high schoolers in Stoughton are talking about Black Cat a lot. So much so that a writer for their school paper reached out to do an interview. I hope I didn't do too bad or say anything super embarrassing. I guess we'll find out when the school paper comes out. All of this took me by surprise, especially when a kind woman messaged me saying she noticed we were going to be opening soon and how much she appreciates that we'll be designated gluten free. Her kind words made me want to cry. These are the kinds of feedback and encouragement that get me through the odd rough day now and again.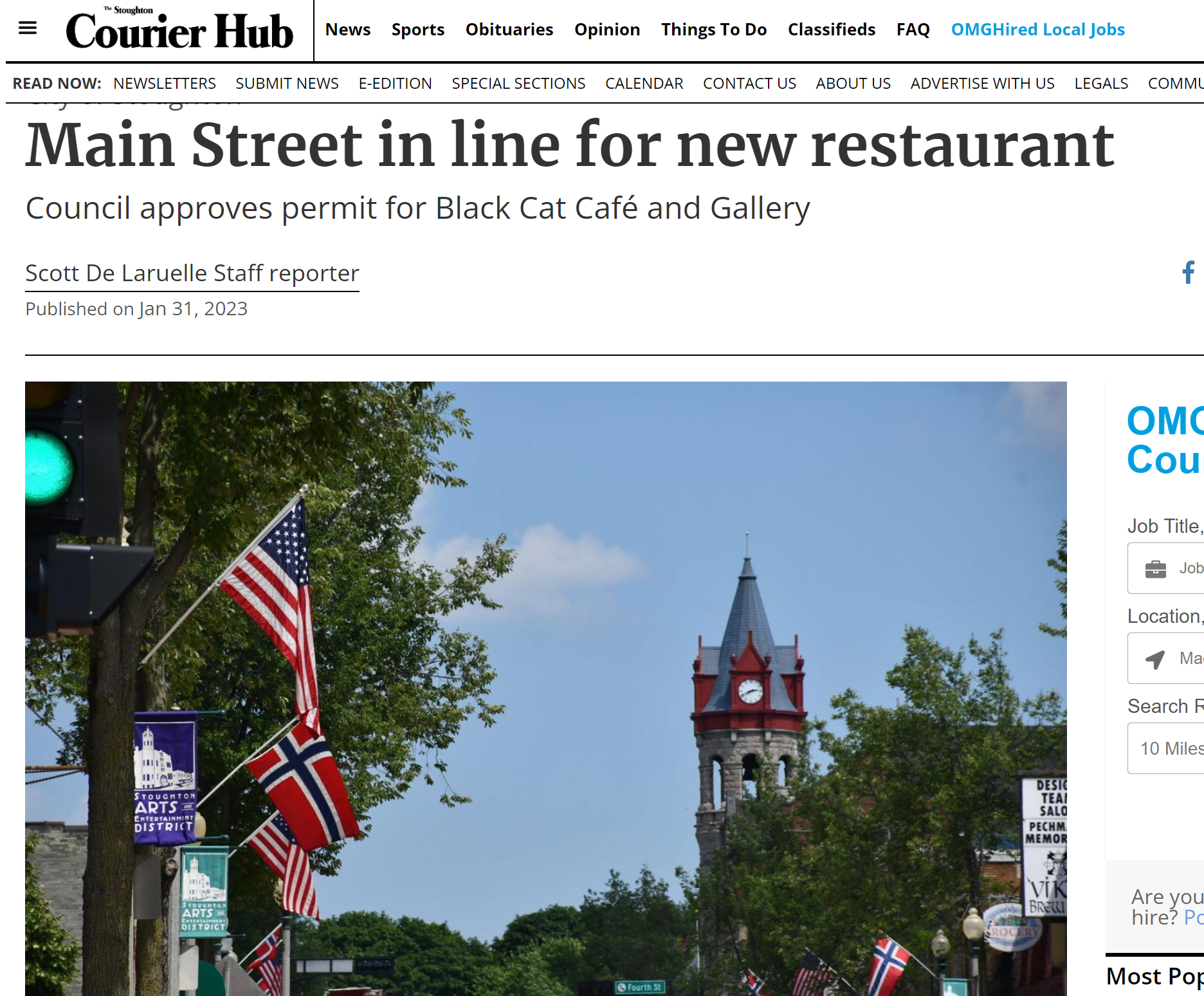 Since being back I've had plumbers, electricians, and building contractors out to take a look at things at the store. I've hired all of the necessary contractors and gotten the proper permits. Now it's just getting the funding to actually pay all the contractors and getting them in the door to do the work. No biggie right? I just need a butt ton of money. I'm keeping my fingers crossed that I get approved for a loan soon. On top of the renovations at Black Cat, I also have to finish painting the ceiling and walls for the back half of the store. Of course I have a million more cats to paint on the walls too, as well as a mural to finish. The place is looking great so far, there's just a ton of small-ish projects to do yet, but I'm up for the challenge and it's really coming together nicely. :D
Anyone want to help? I'll draw everything out, you just have to stay in the lines. Payment for help will be through baked goods. Peanut butter cookies, chocolate chip cookies, pastel de nata, brownies....you know, all the good stuff!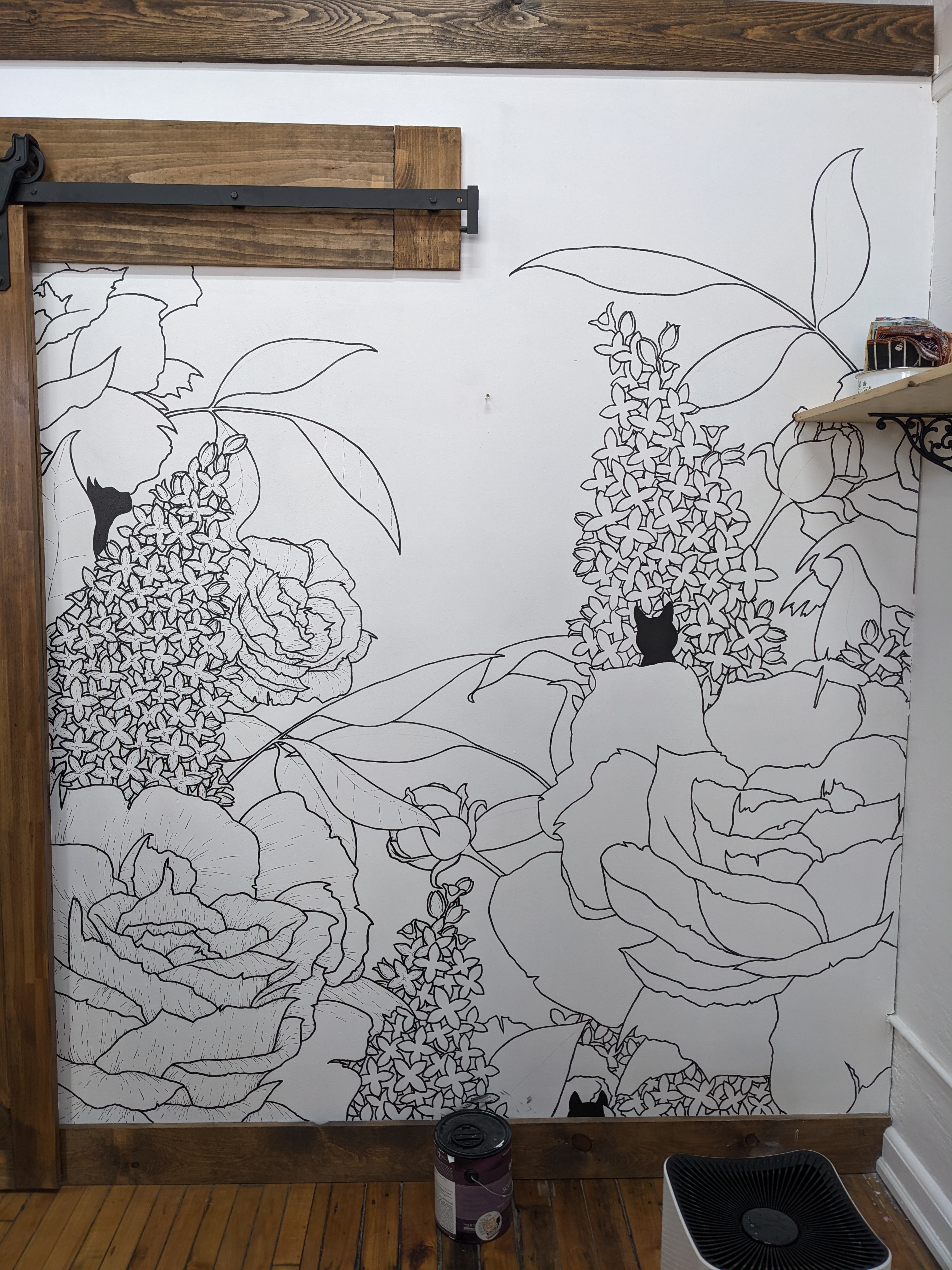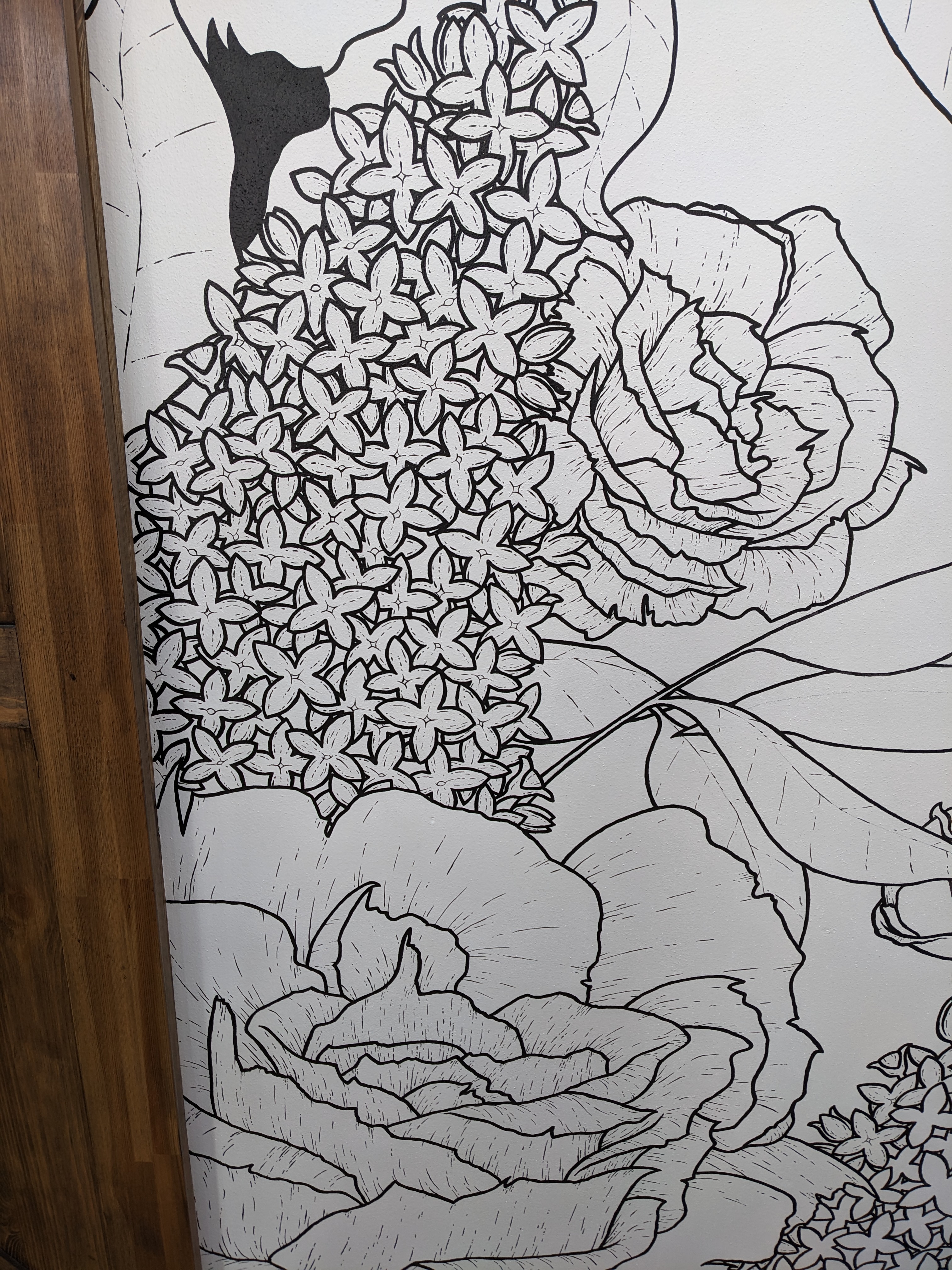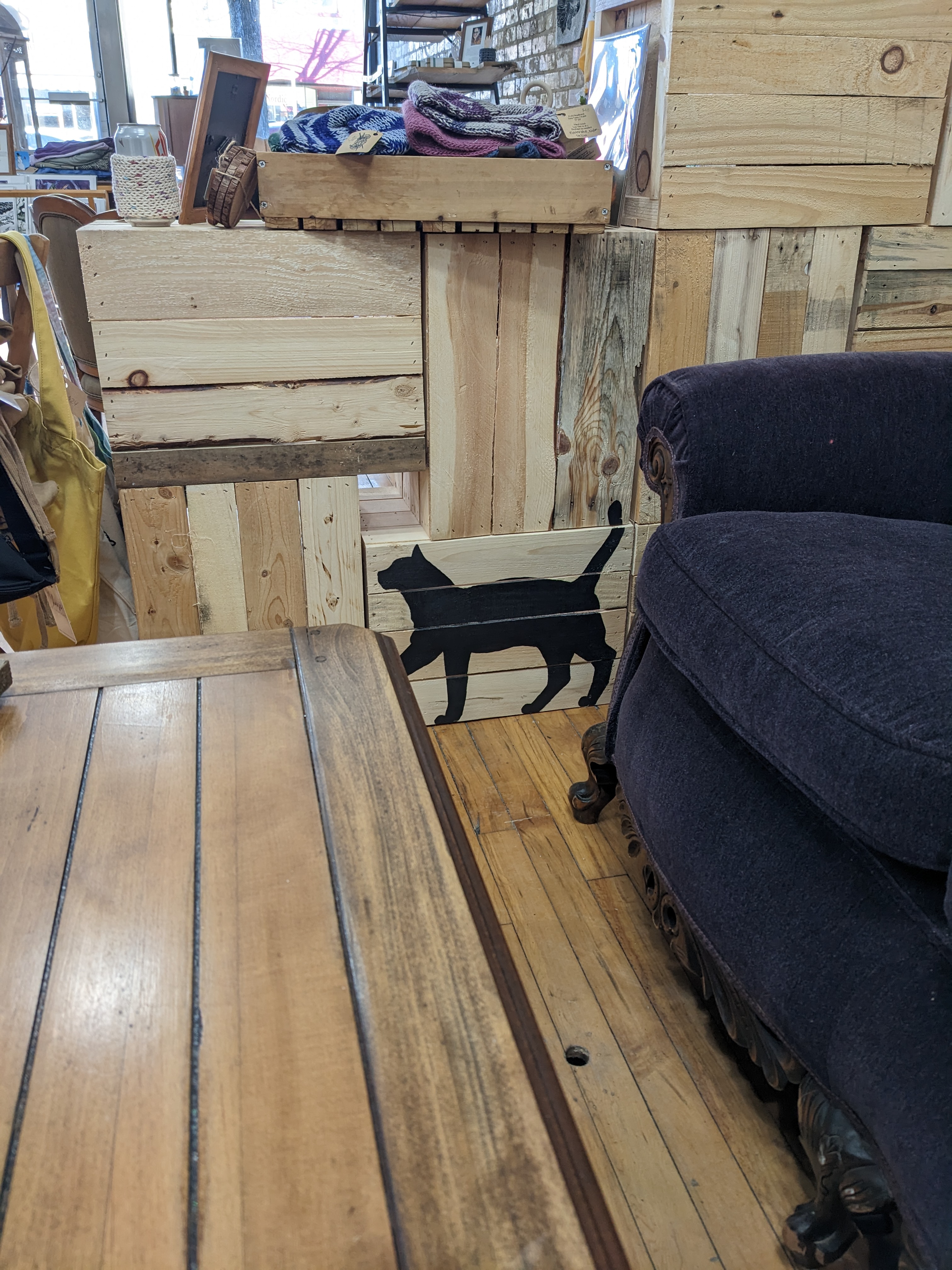 Early February I had my first event of 2023 and it was an absolute blast! It was crazy busy. I attended the event not only as Alexandra Art+Design but also as Black Cat Cafe & Gallery. It was my first time vending as both businesses together. Thankfully my amazing partner in crime was present to help keep things going. Both booths were set up side by side so we could easily help each other out. While I sold coffee, tea, and hot cocoa for Black Cat, Justin worked the art booth. The event was a ton of fun, almost all of my art friends were there so I got to visit with everyone.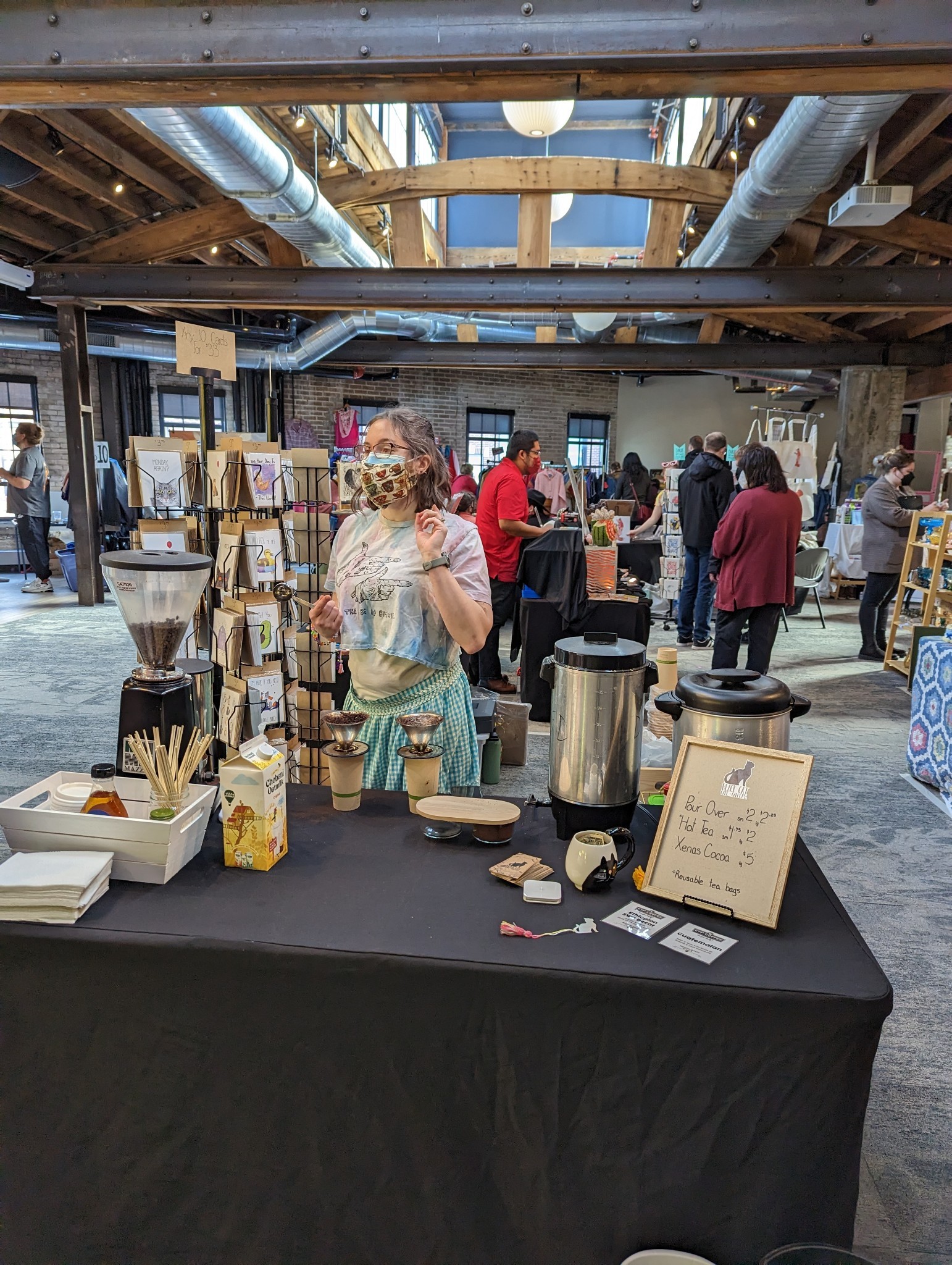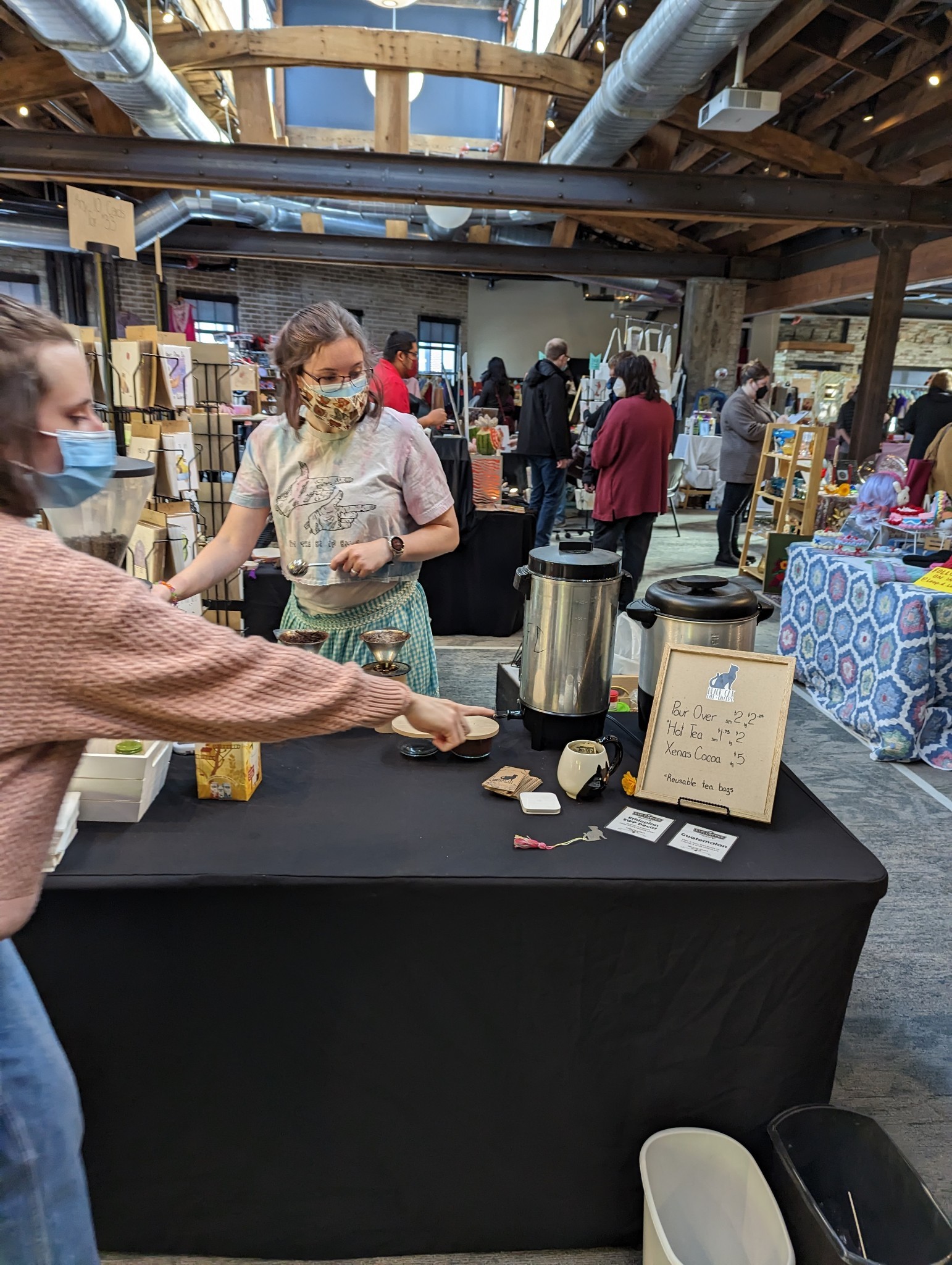 Before leaving for vacation I had placed orders for some of my designs to be made into fun goodies. When we got back from vacation I was so happy to find that they had arrived. I've got a bunch of brand new biodegradable stickers, button pins, wooden pins, and even some recycled stainless steel charms that I'm currently making into kickass bookmarks. They have homemade tassels and everything!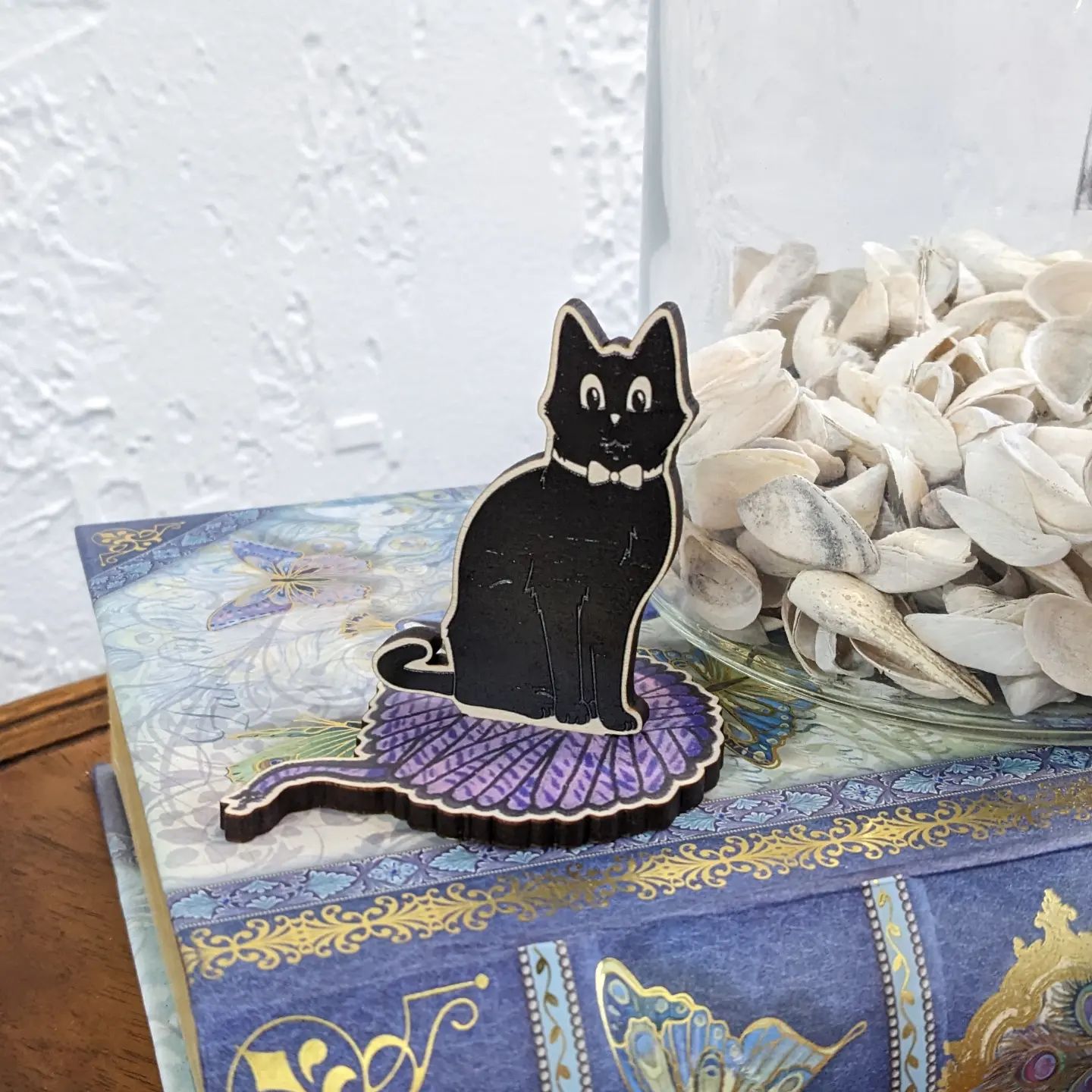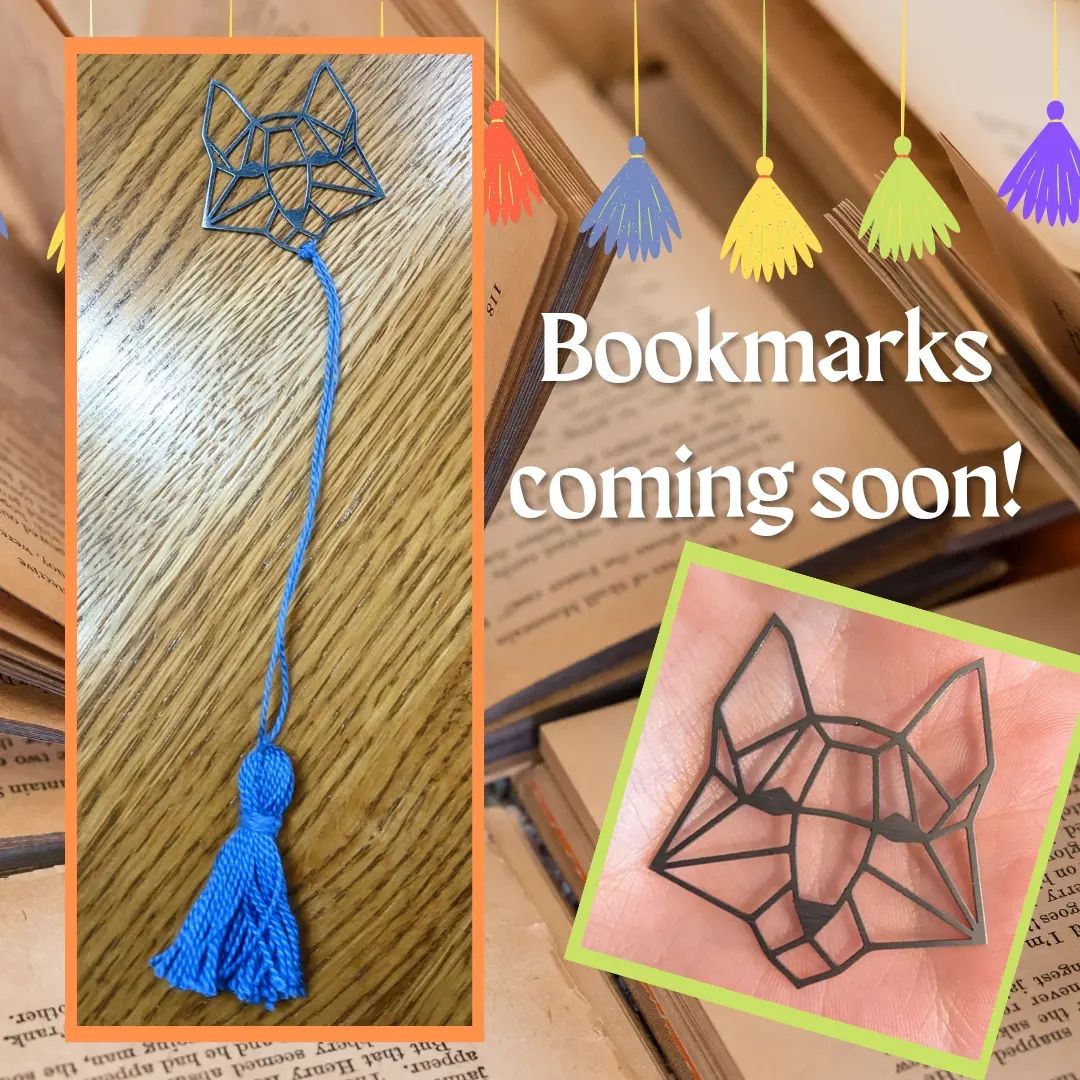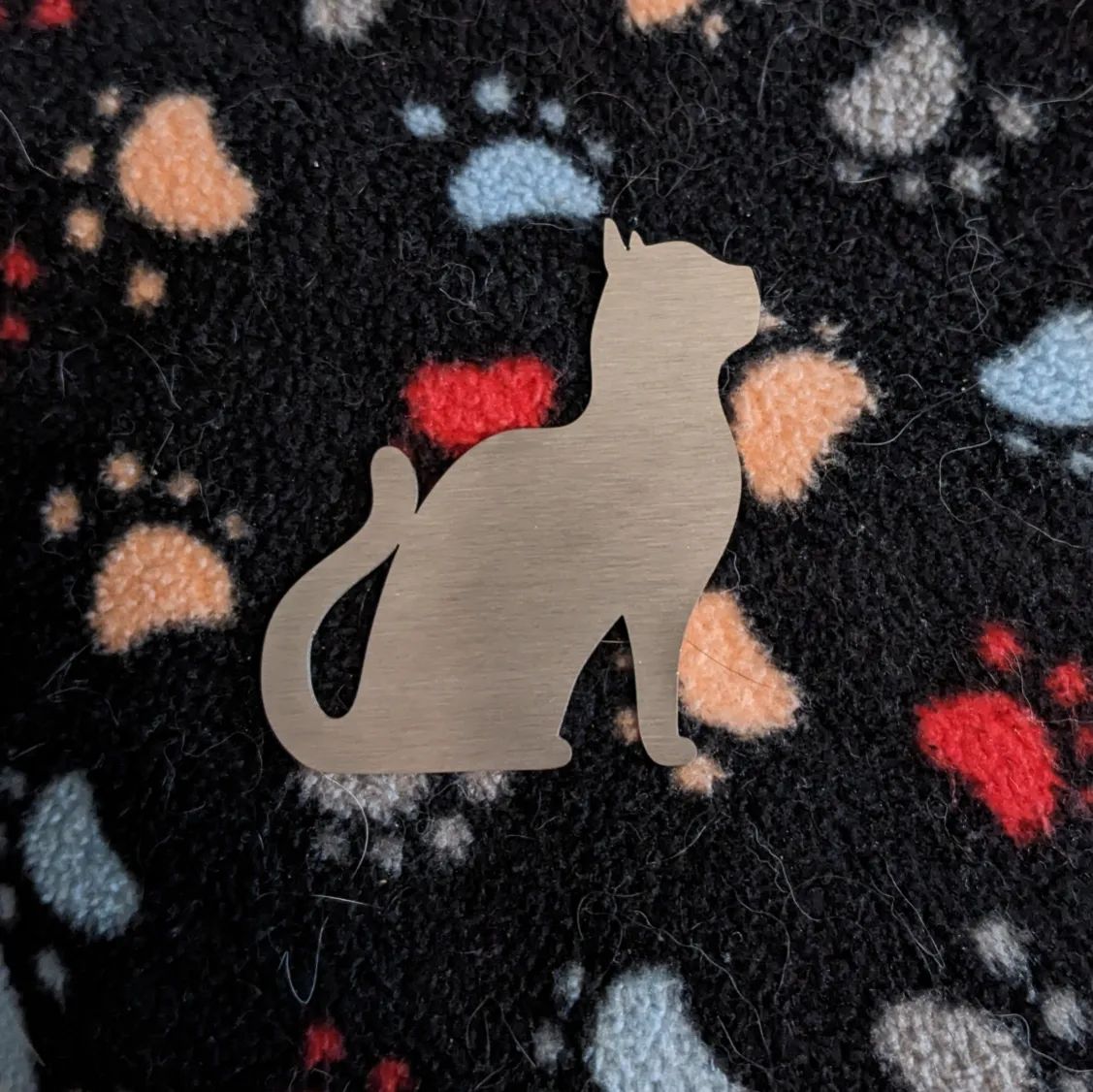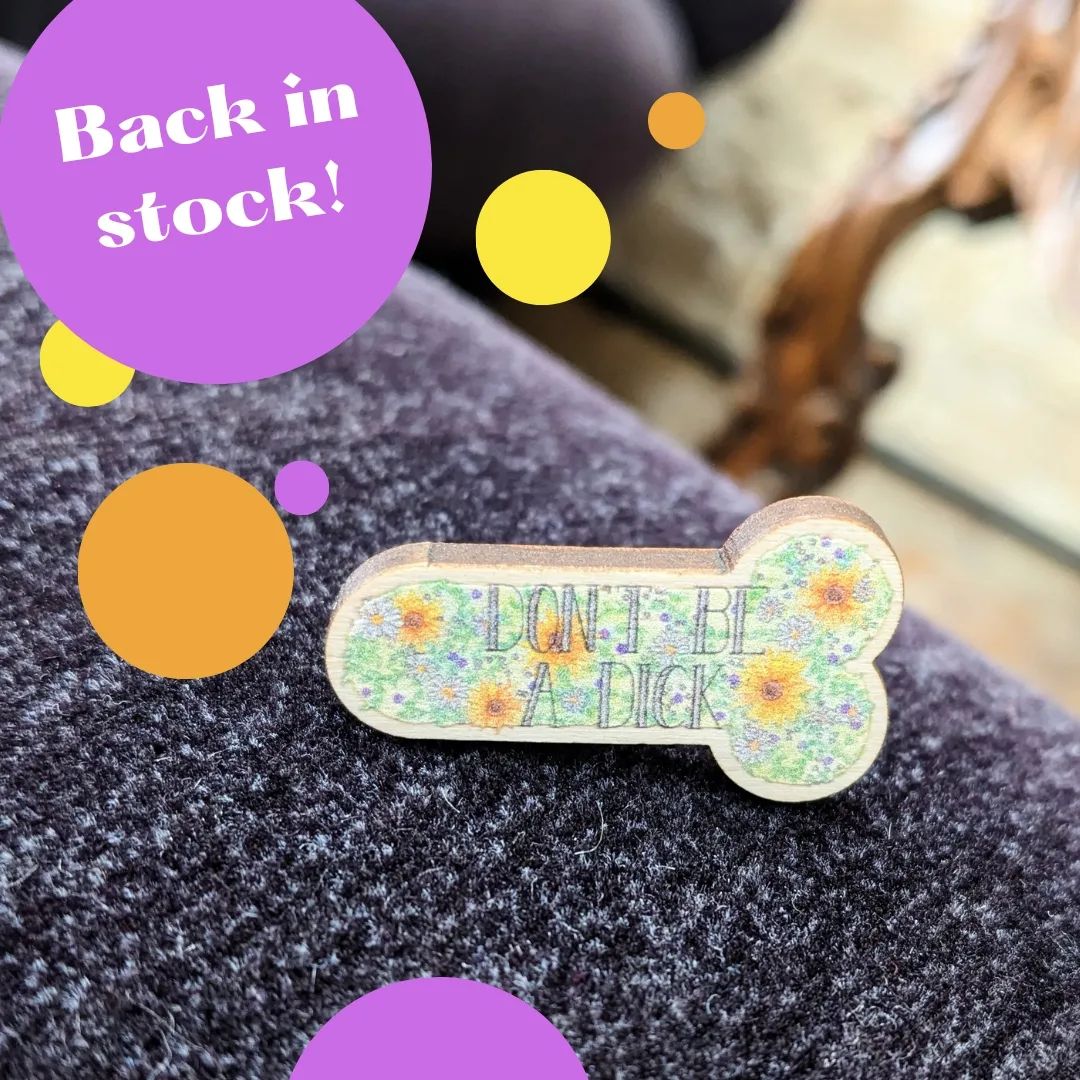 Last month I didn't get to create too much. I was too busy drowning myself in working on Black Cat to try and get the cafe running sooner. The new goal is late February, early March. Anyway, enough talk about Black Cat. On to what I got to create last month: I created the usual goodies for my friends on Patreon.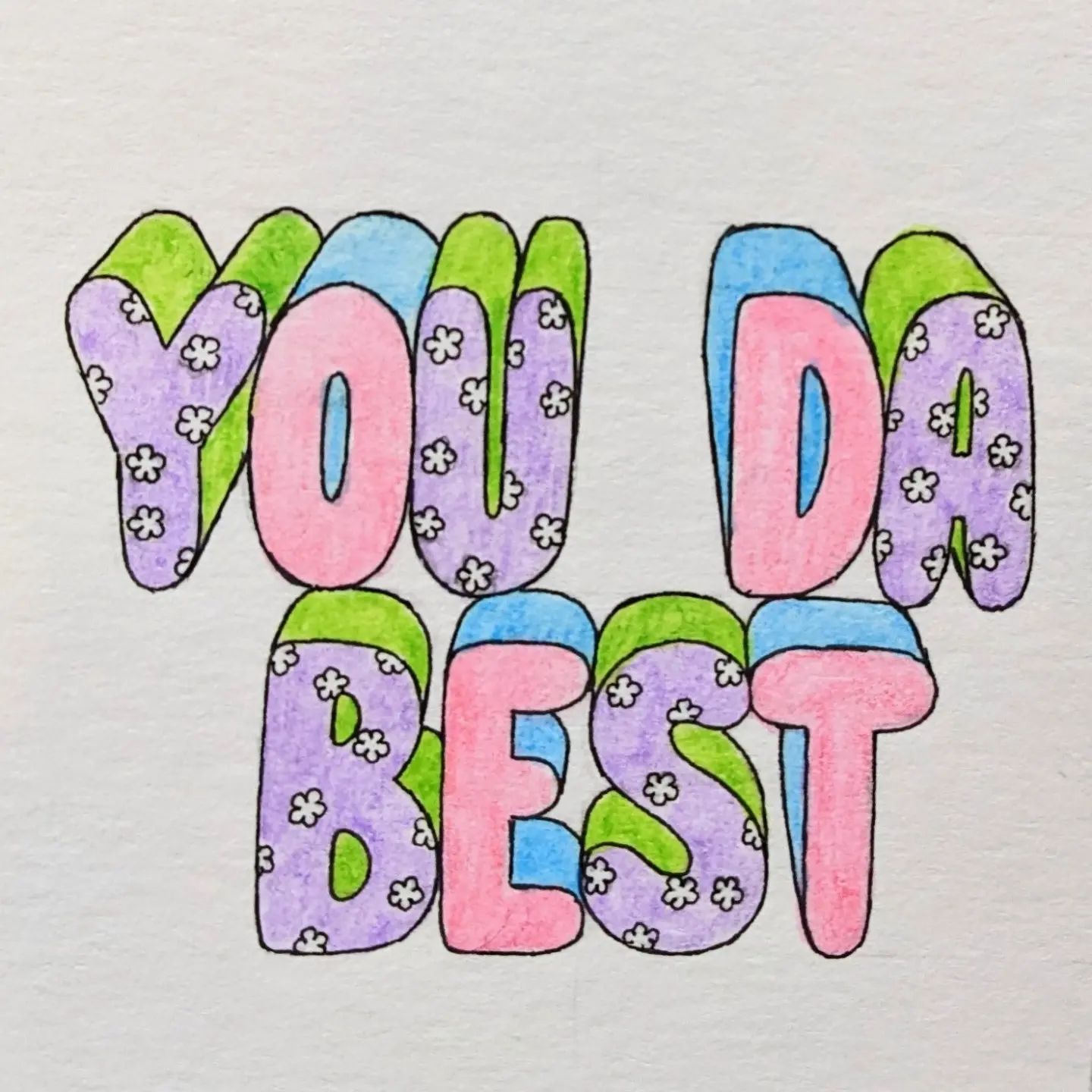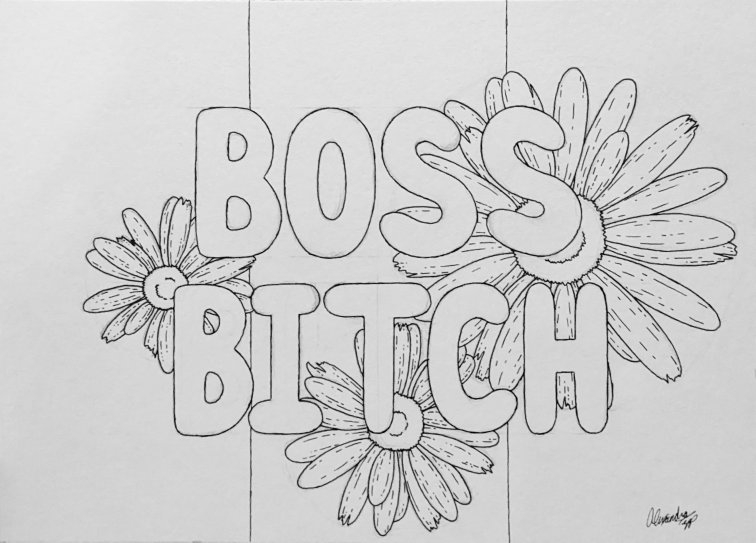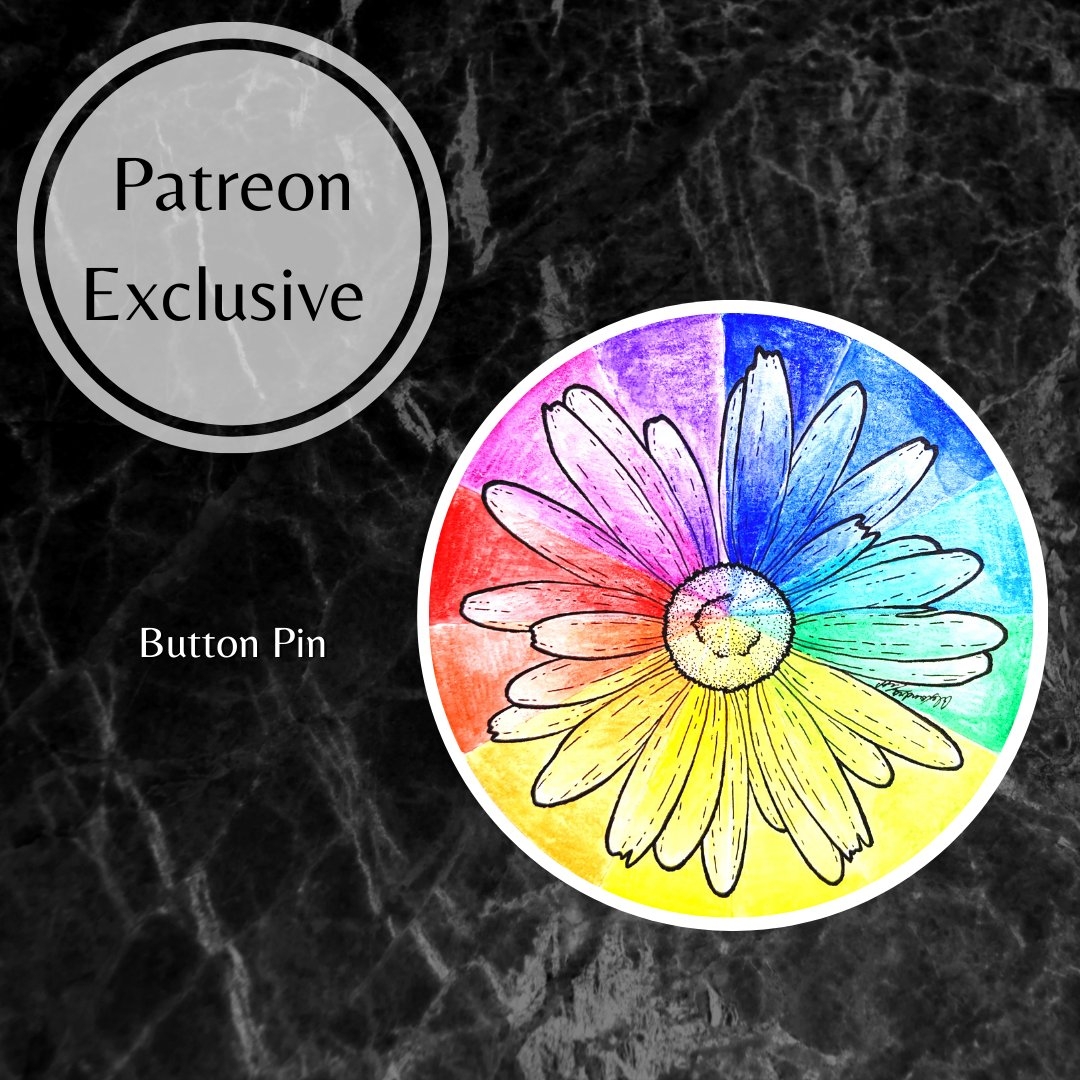 In addition to the Patreon goodies, I also made Justin a gorgeous little illustration for his birthday. Isn't it beautiful?! I had no idea what to create for him so I just started doodling, sort of, and this was the end result. It turned out so cool and I want to make a million more with different flowers. I'm thinking lily of the valley, pink peonies, sunflowers, daisies, and who knows what other flowers.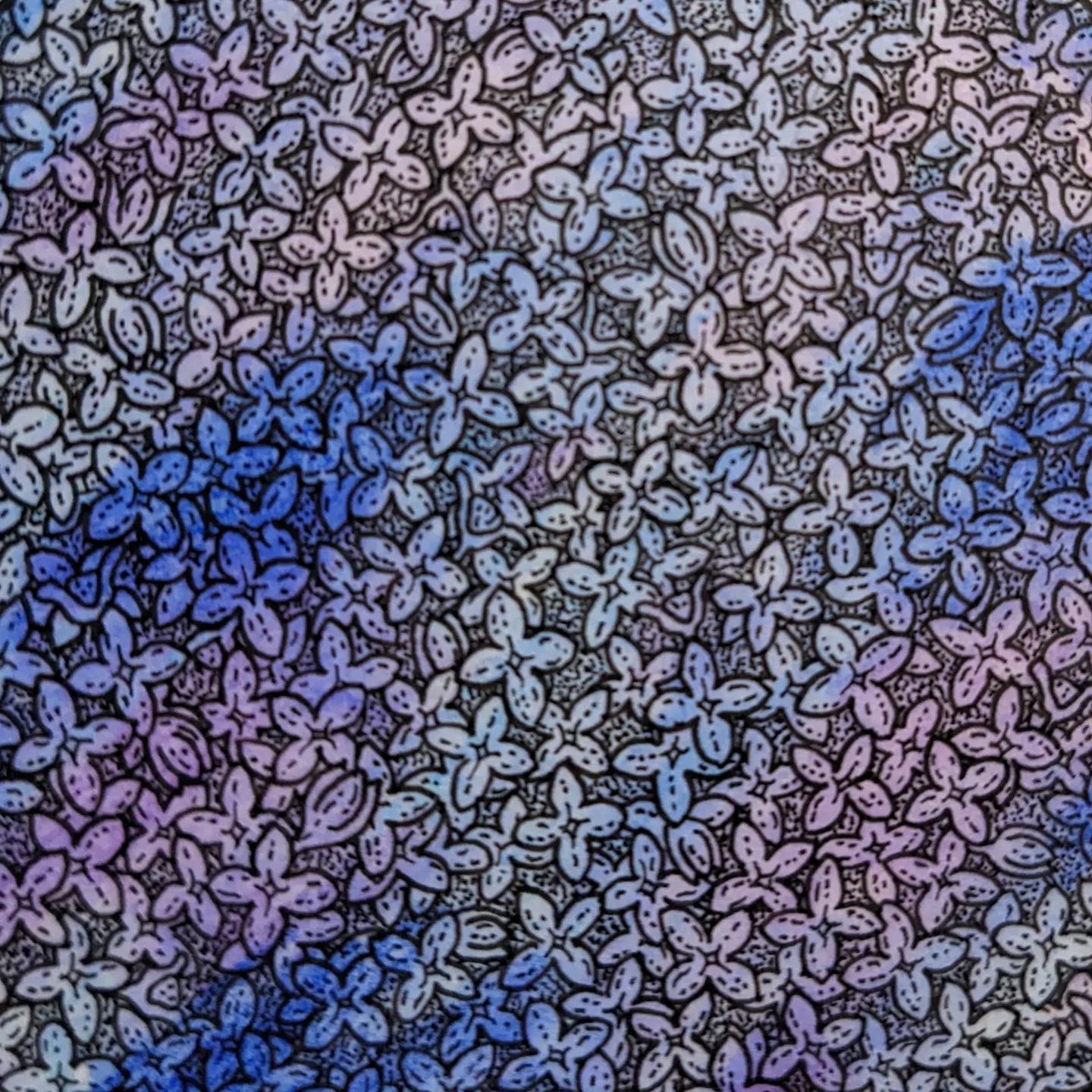 For the rest of February I intend to create this month's Patreon goodies as well as finish a cat themed project that has slowly been in the works for the last 2 months. I'd like to create more illustrations in general this month, but we all know how that usually goes. We'll just have to wait and see what happens. Between all of the work to be done at Black Cat and preparing for event season, there's a lot to do. My goal for Black Cat Cafe and Gallery this month is to at least get 2 of the 3 contractors in to complete their work. Wish me luck!