We've officially made it through another month and we're now over halfway through 2022, that's insane!
Last month was a busy month as usual. That's how things always are during event season. :D We were at the top of State Street during the Dane County Farmers Market most Saturdays, and most Sundays we were at the Northside Farmers Market. On top of those markets, we also made it to the Art Fair in Mount Horeb and the Bodega at Breese Stevens Field. Every single one of these events was amazing and I had so much fun getting to meet people and chat with everyone!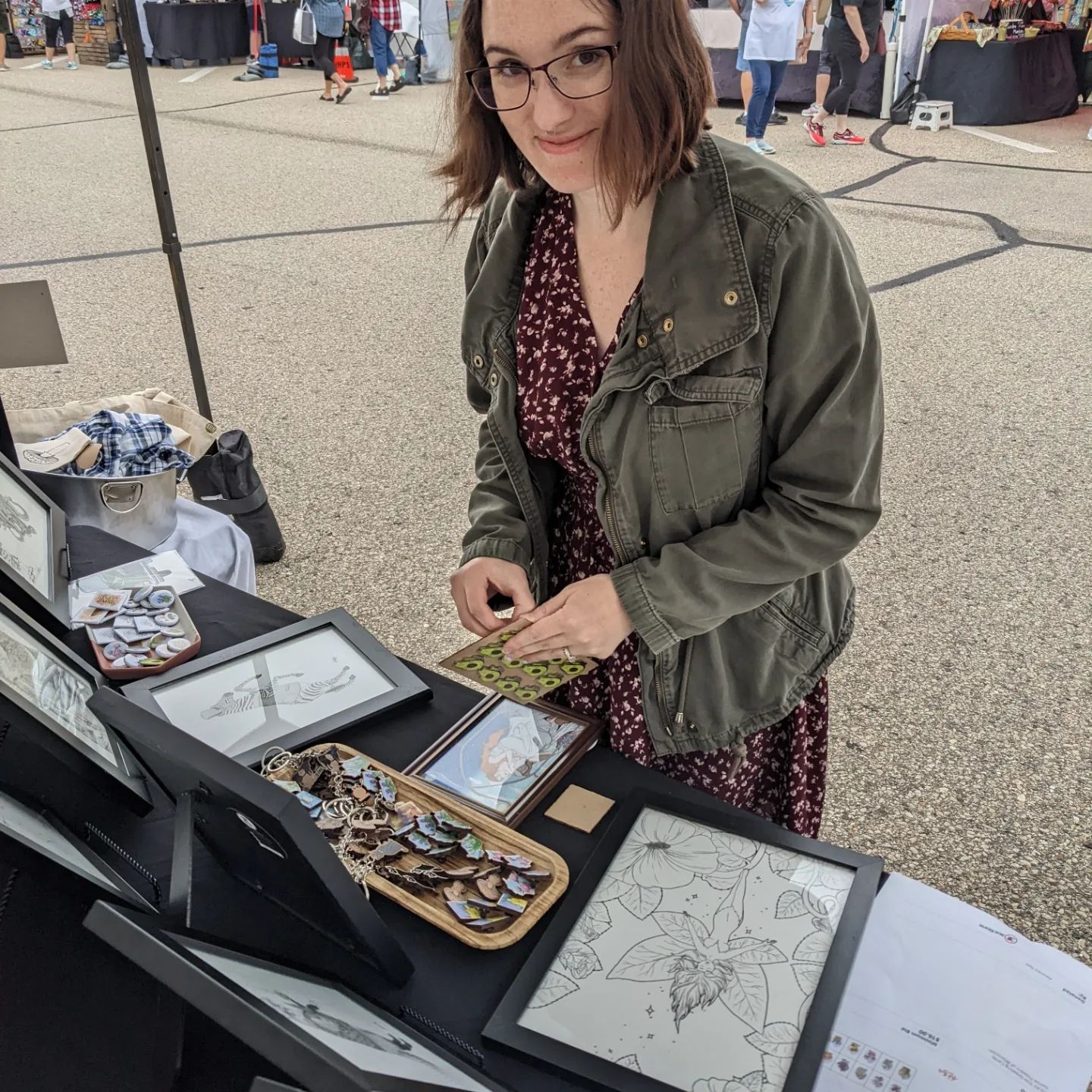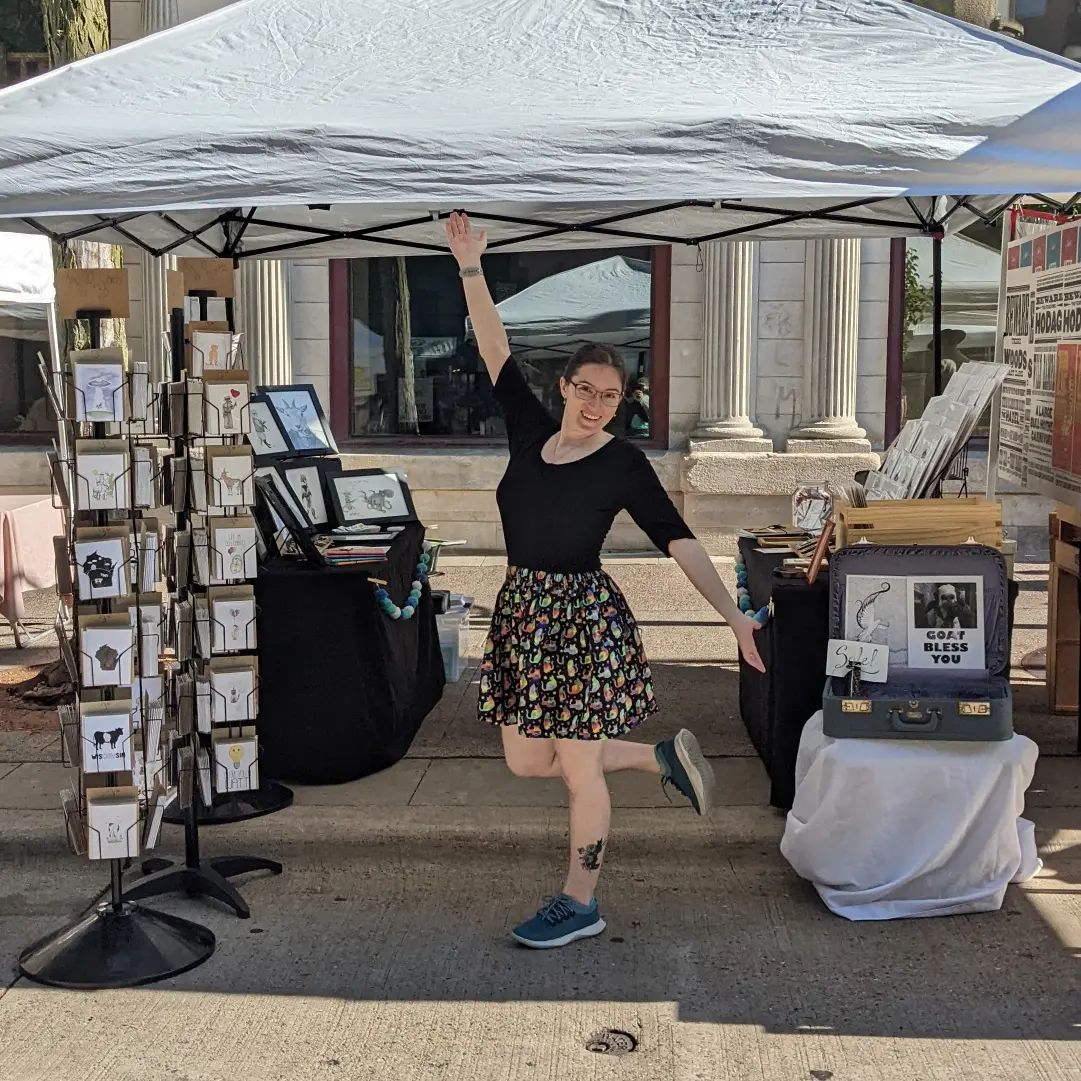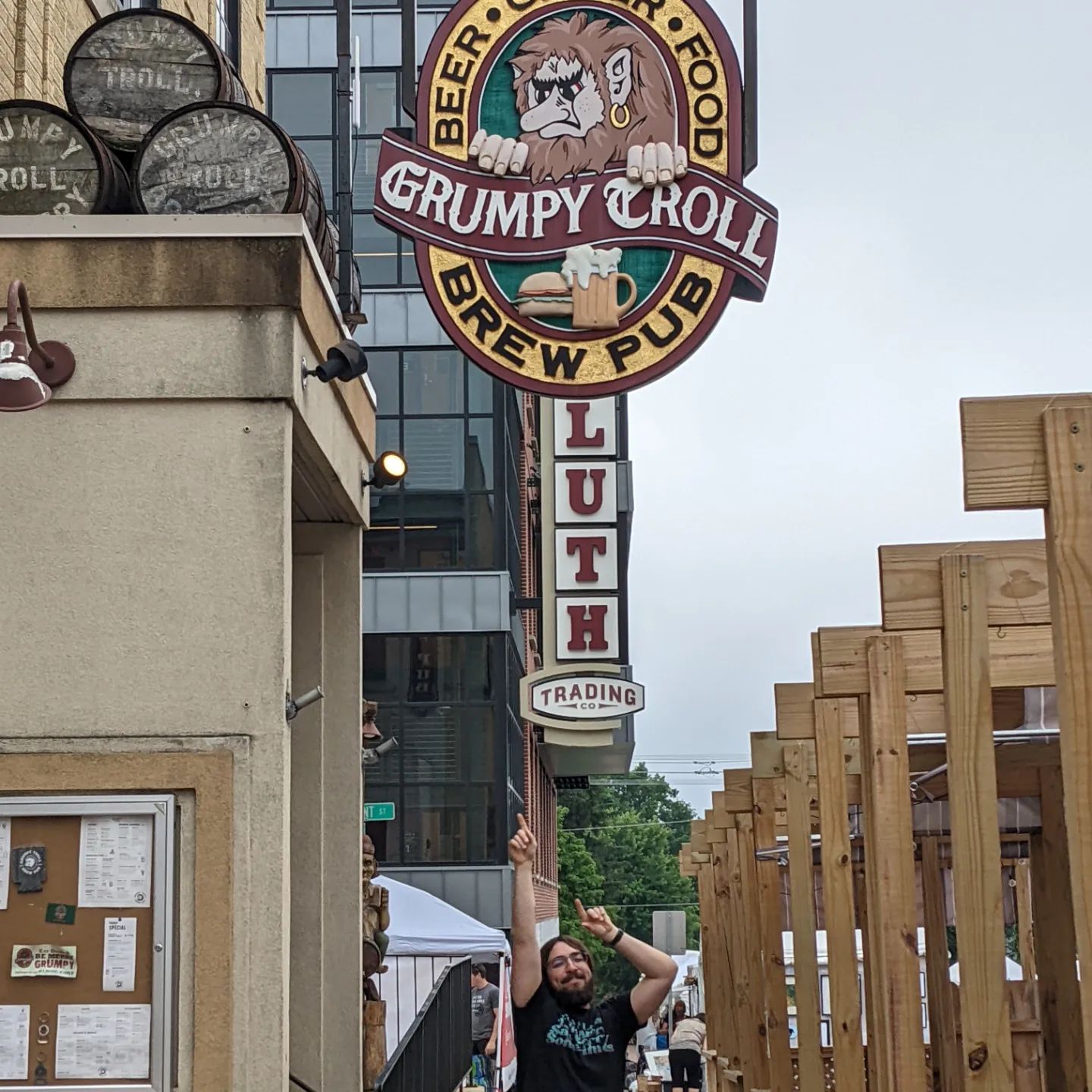 I started a new side project last month that I'm pretty excited about. We're making the business as eco-friendly and sustainable as we possibly can and one of the new ways we're doing that is by recycling all of our old, used paper into brand new paper. Junk mail, newspapers, paper scraps from cutting art prints and anything else we can use, it's all being mulched and turned into new paper.

We'll use the recycled paper at home, for little notes we add to customer's orders, and we'll also be selling small packs of recycled paper once we're happy with it. Once we've got all the kinks out of our paper making process we plan to set up a recycling system so customers can bring in paper items they'd like recycled into paper too. It's been a fun process so far and I'm looking forward to refining it further.
A week or two ago we finally decided to switch to having our printing partner cut and crease all of our greeting cards for us. I have been cutting and folding every single card myself since I started this business. I love taking part in as much of the creative process as possible and it was therapeutic at the time. However, fast forward to the present and I'm now spending 10 to 12 hours a week just cutting, creasing and folding cards. I'm consistently working 60 to 80 hours a week and I am exhausted. That's why the hubby and I sat down and brainstormed how we could change things to allow myself to create more, potentially relax more, and have a life outside of the business. So last month I cut, creased and folded my very last cards! No more cutting and creasing for me! The upside for customers is a more consistent product, and this frees up a good amount of time for me so I can create more awesome artwork. :D
Last month saw the creation of a ton of new products and they are without exception adorable as hell. Did I mention they are sustainable too? We had a bunch of pins and keychains made, all crafted from responsibly sourced wood (maple, walnut or cherry). These require 20 to 24 times LESS energy to produce than enamel pins and they are compostable. How cool is that?! We also tried out a new metal pin to see how people like it. The pin is made of 100% recycled metal and is 100% recyclable! Below is a small sample of all the new pins and keychains we have. You can find even more throughout the website.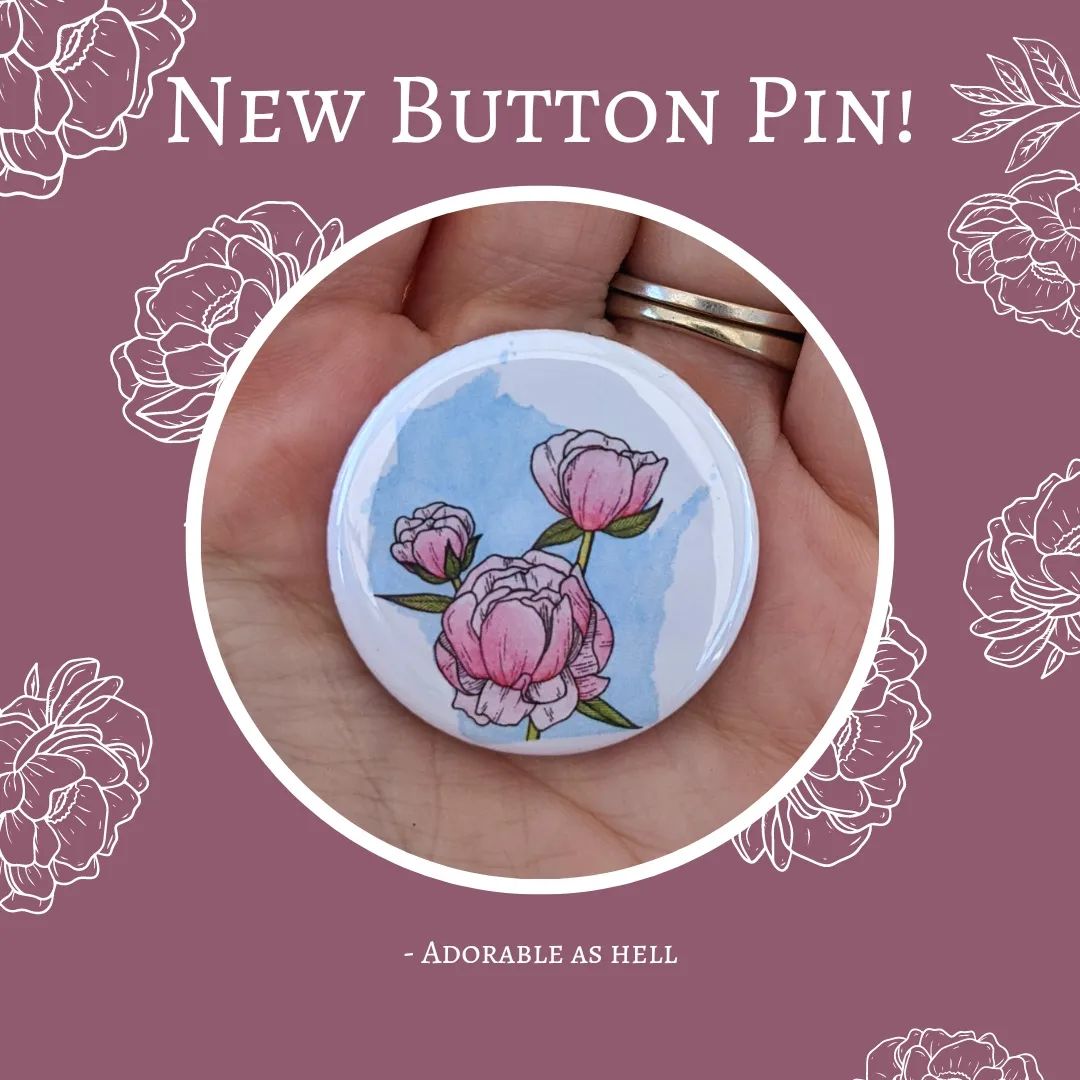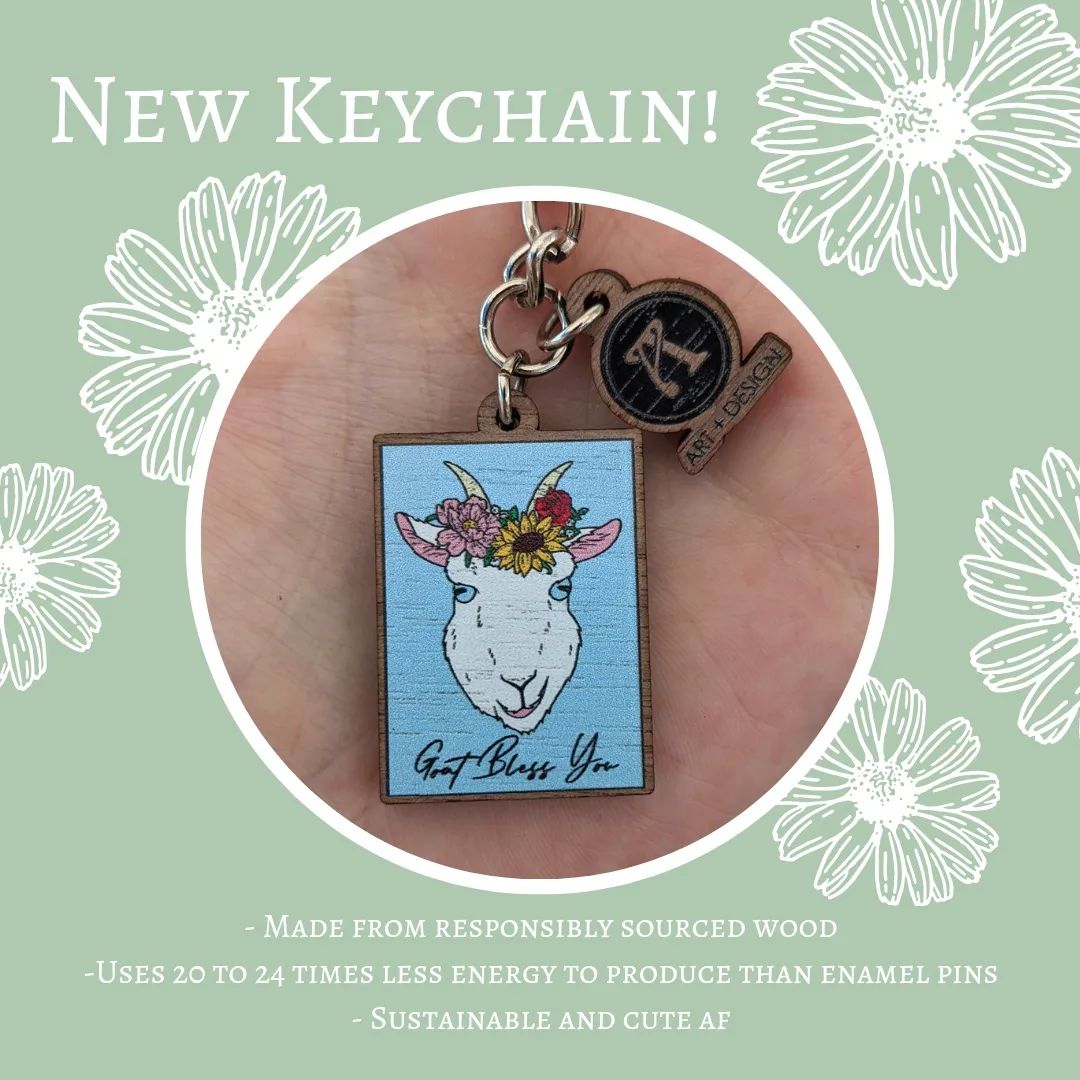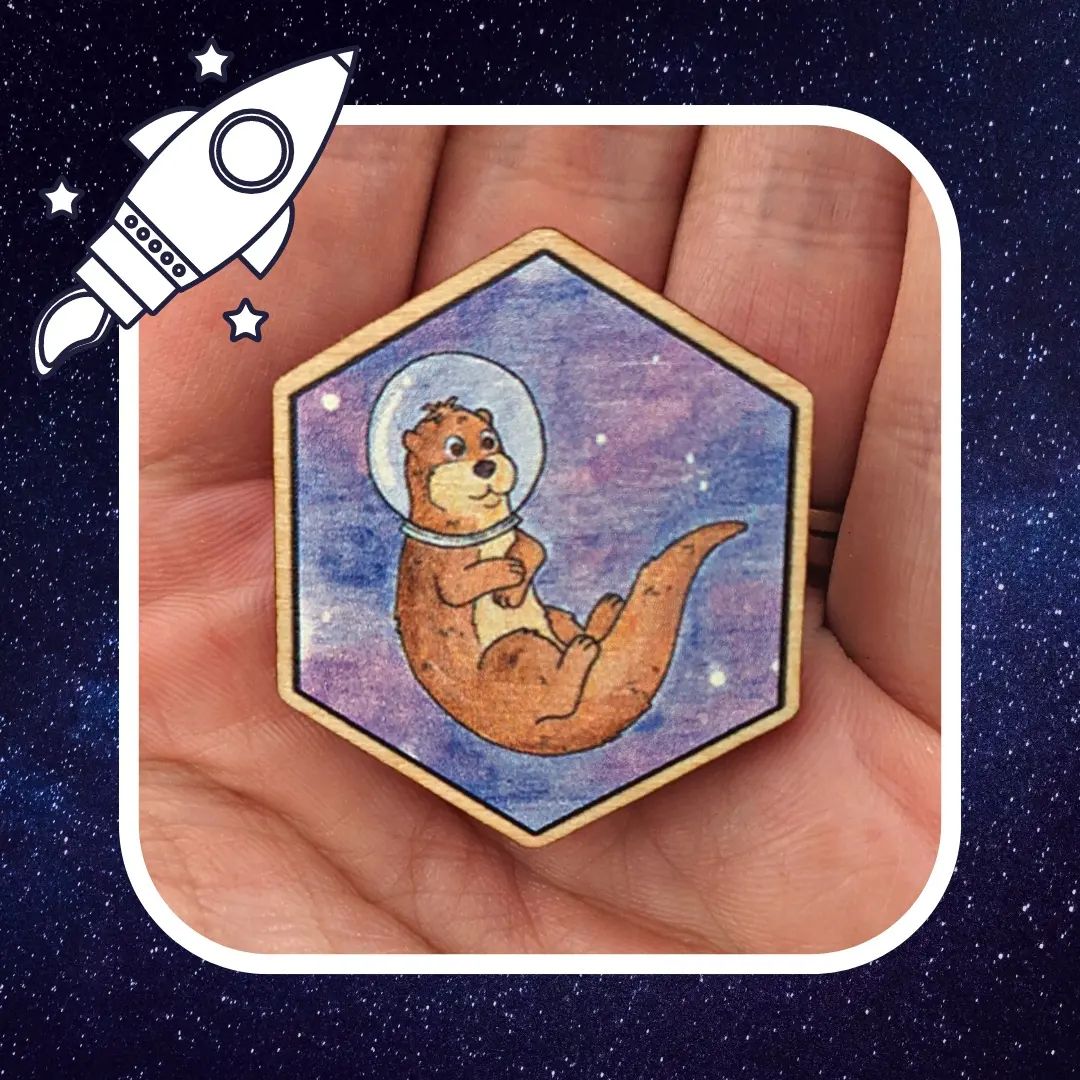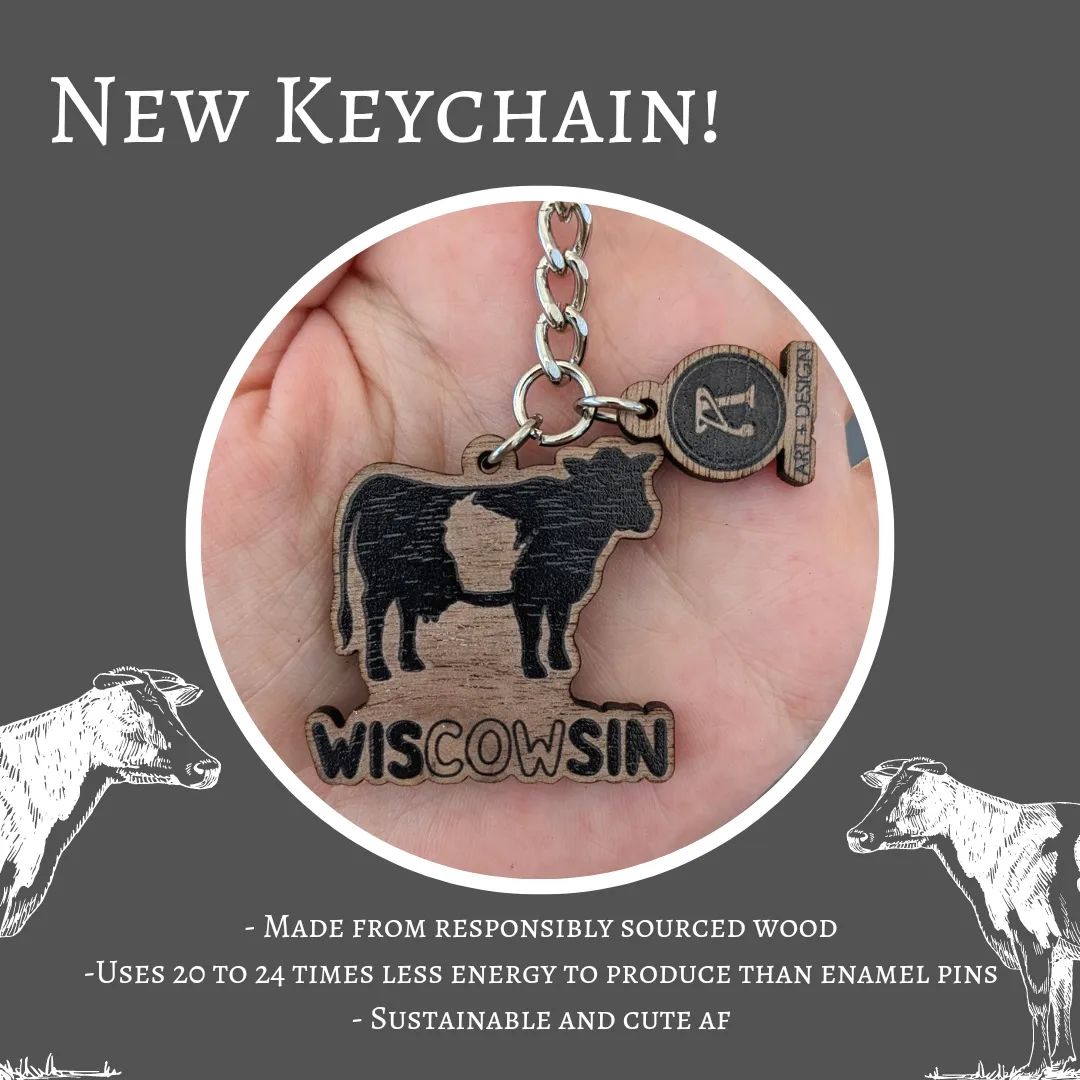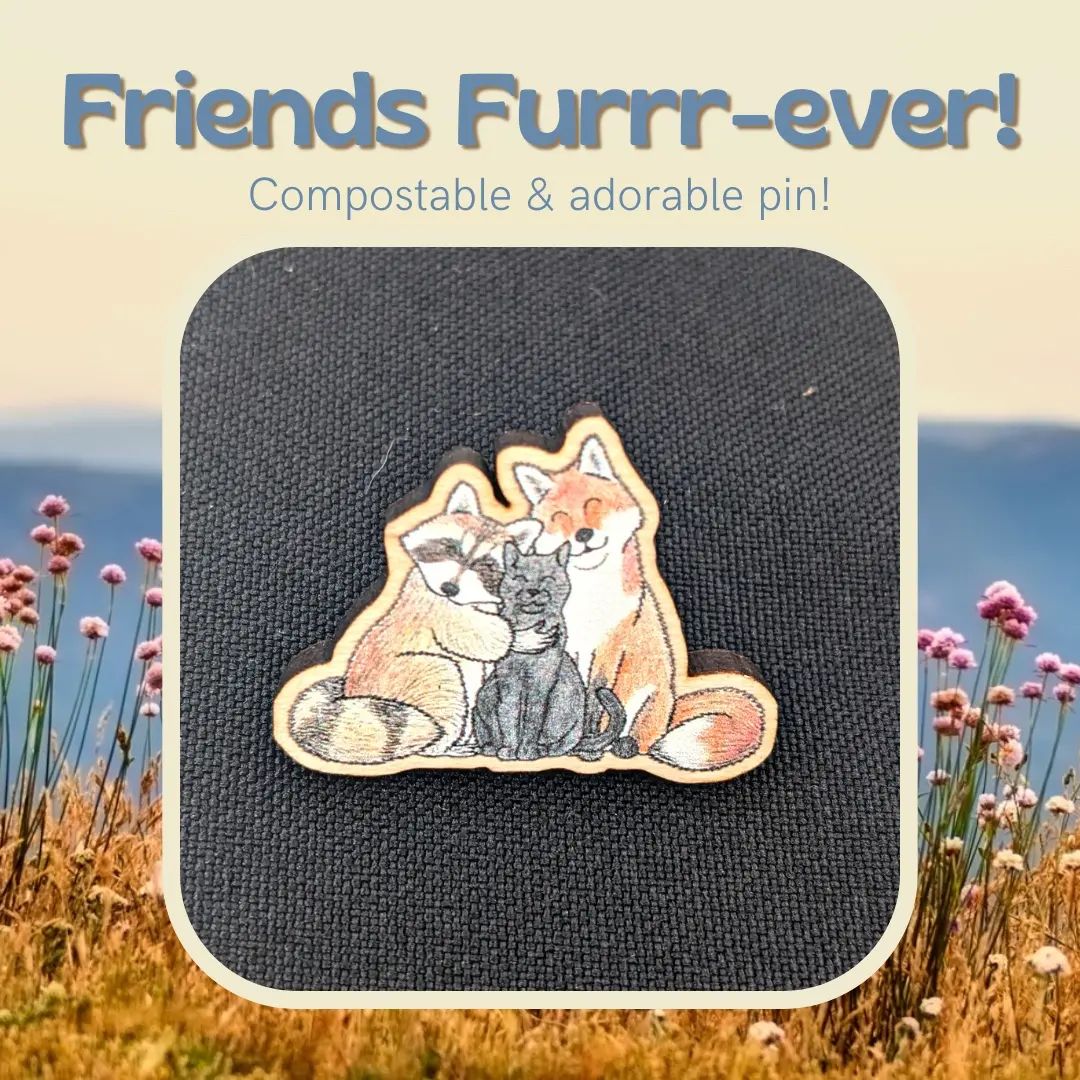 Luckily, I was able to create more this last month. I'm not entirely sure how that happened but hey, I'm not going to complain because I had time to create 2 new floral lady illustrations. I think these ladies are absolutely beautiful and I am obsessed with creating them.
While I'm on the subject, I've had people ask why there are no nipples drawn on the ladies. The reason I leave the nipples off is because I don't want to sexualize them. I don't think the breasts should be the focus of these pieces. I've also been asked why I've drawn 2 women hugging and not 2 men? First, I'll say I believe that love is love no matter who it is with. We can't tell people who to love and I want to illustrate the beauty of love no matter what form it is in. Drawing women together is simply what I feel like drawing!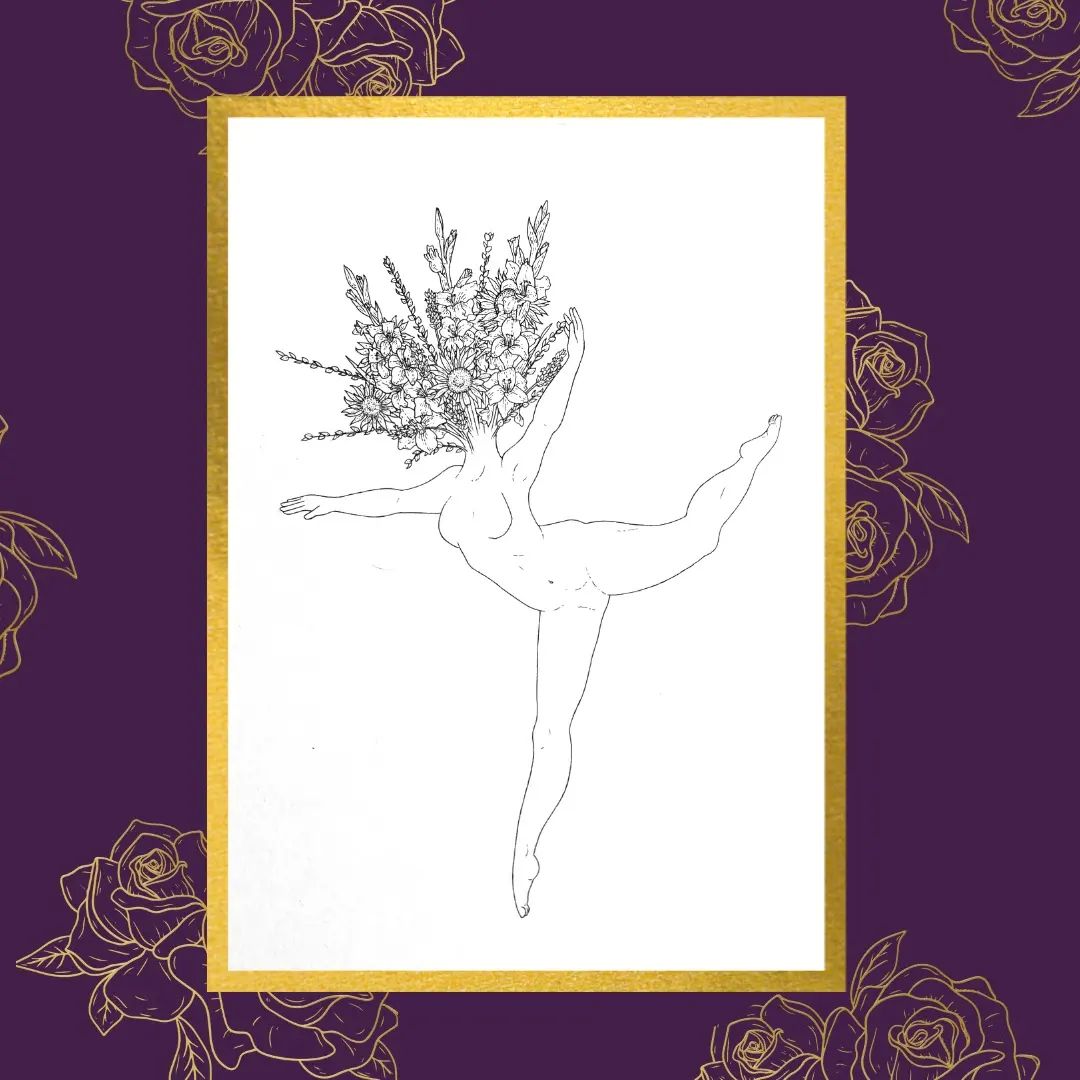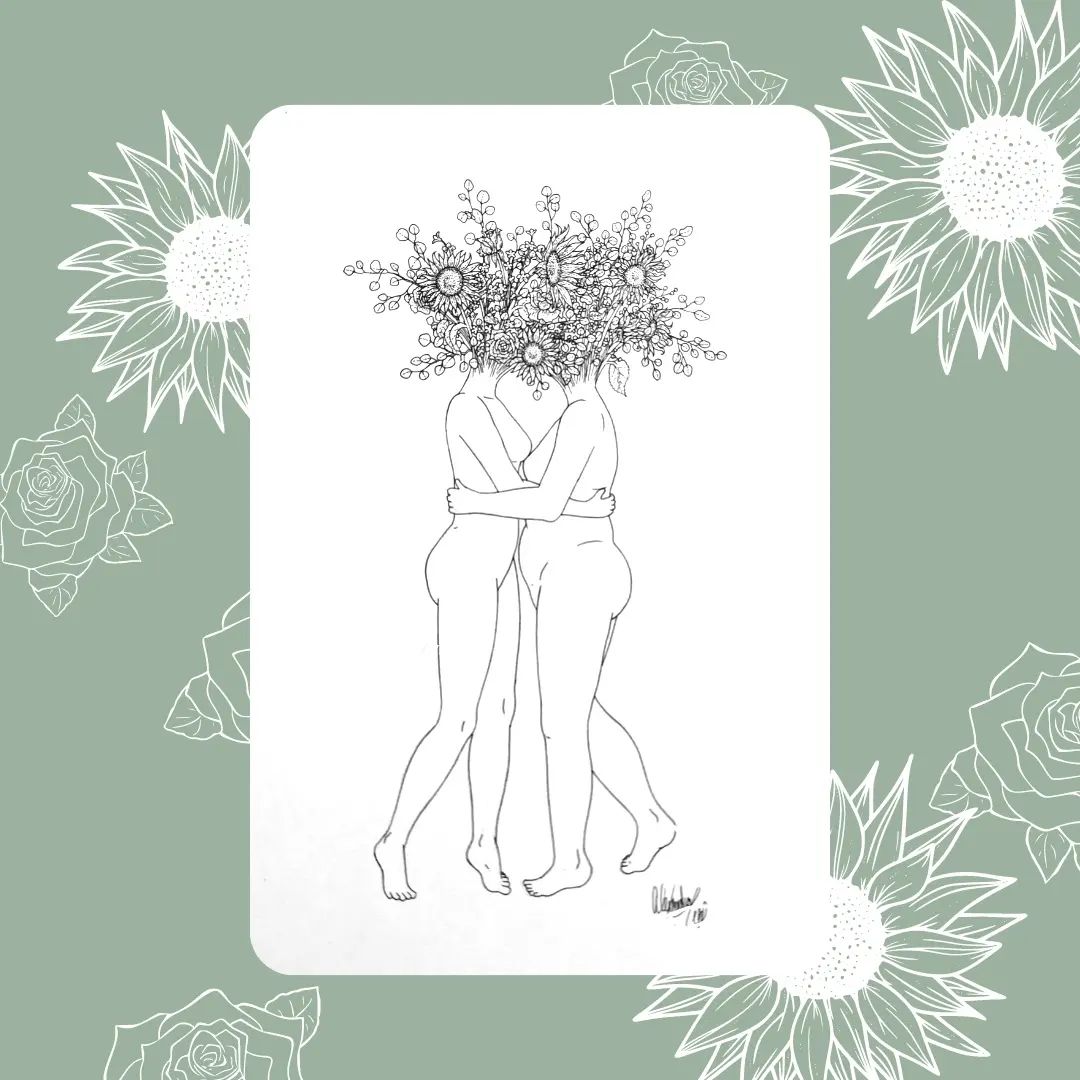 I also created a new greeting card. My WisCOWsin greeting card is one of the first few cards I ever designed and is one of my favorites. Last month I decided to revamp the design and I think the card turned out so pretty!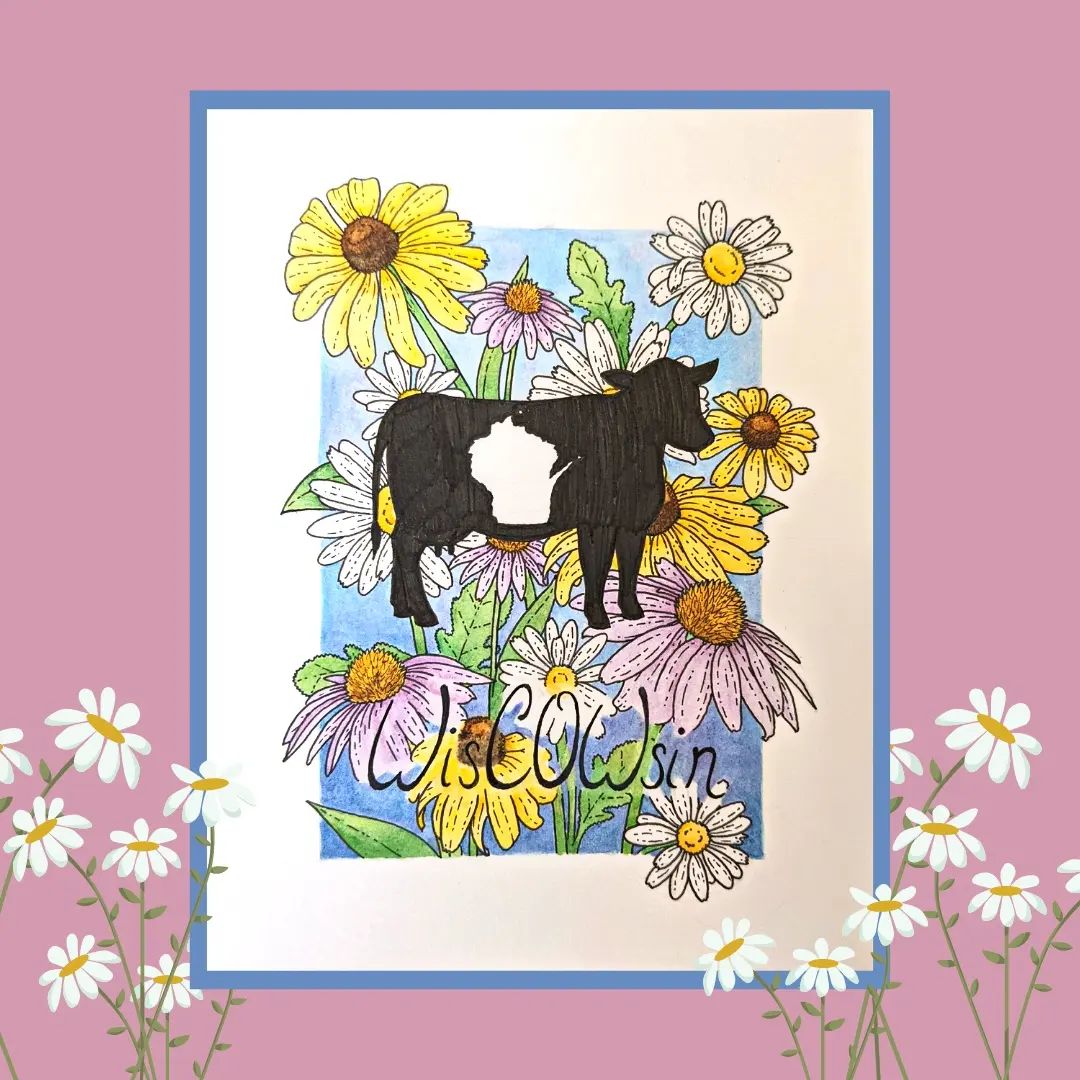 Last month's goodies for my subscribers on Patreon were made purely based on my love of daisies and the importance of being able to say no. As a perfectionist and people pleaser myself, I know how hard it can be to say no. Saying no is a part of taking care of ourselves and having healthy boundaries. If we are constantly saying yes to everyone and everything, we are going to exhaust ourselves and it's going to be very hard to recover. Knowing our limits and when it is time to say no is important, so I made some designs that hopefully help people do just that!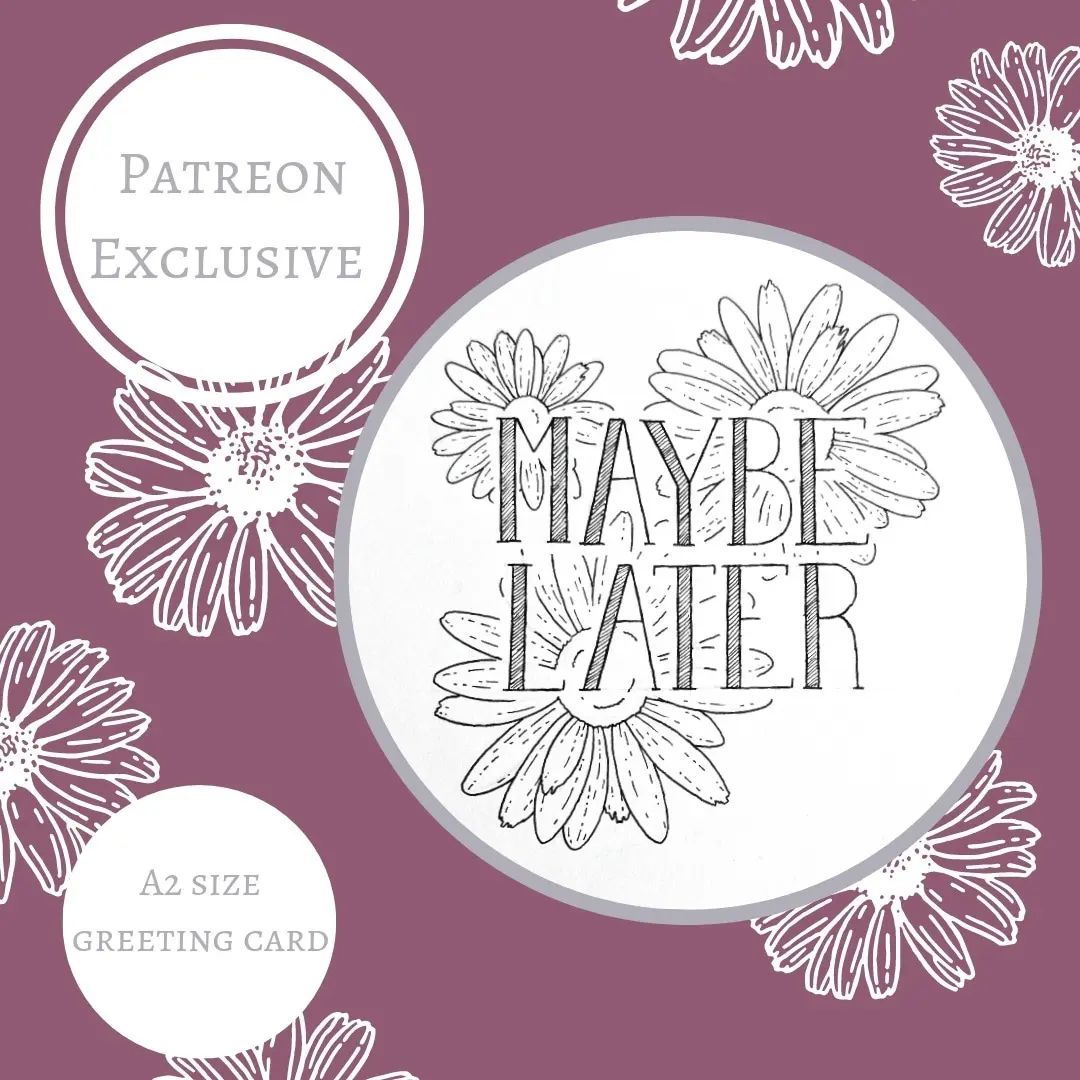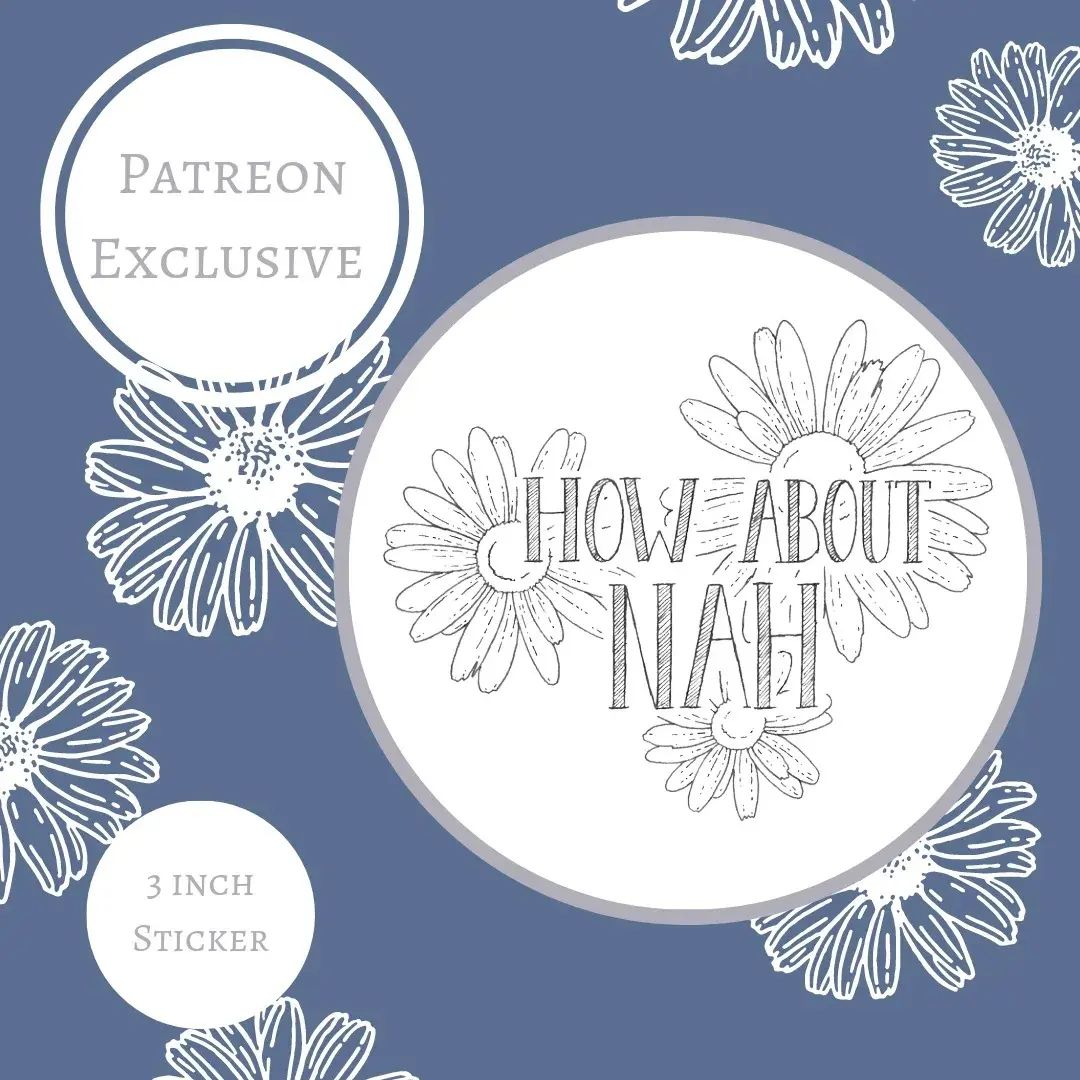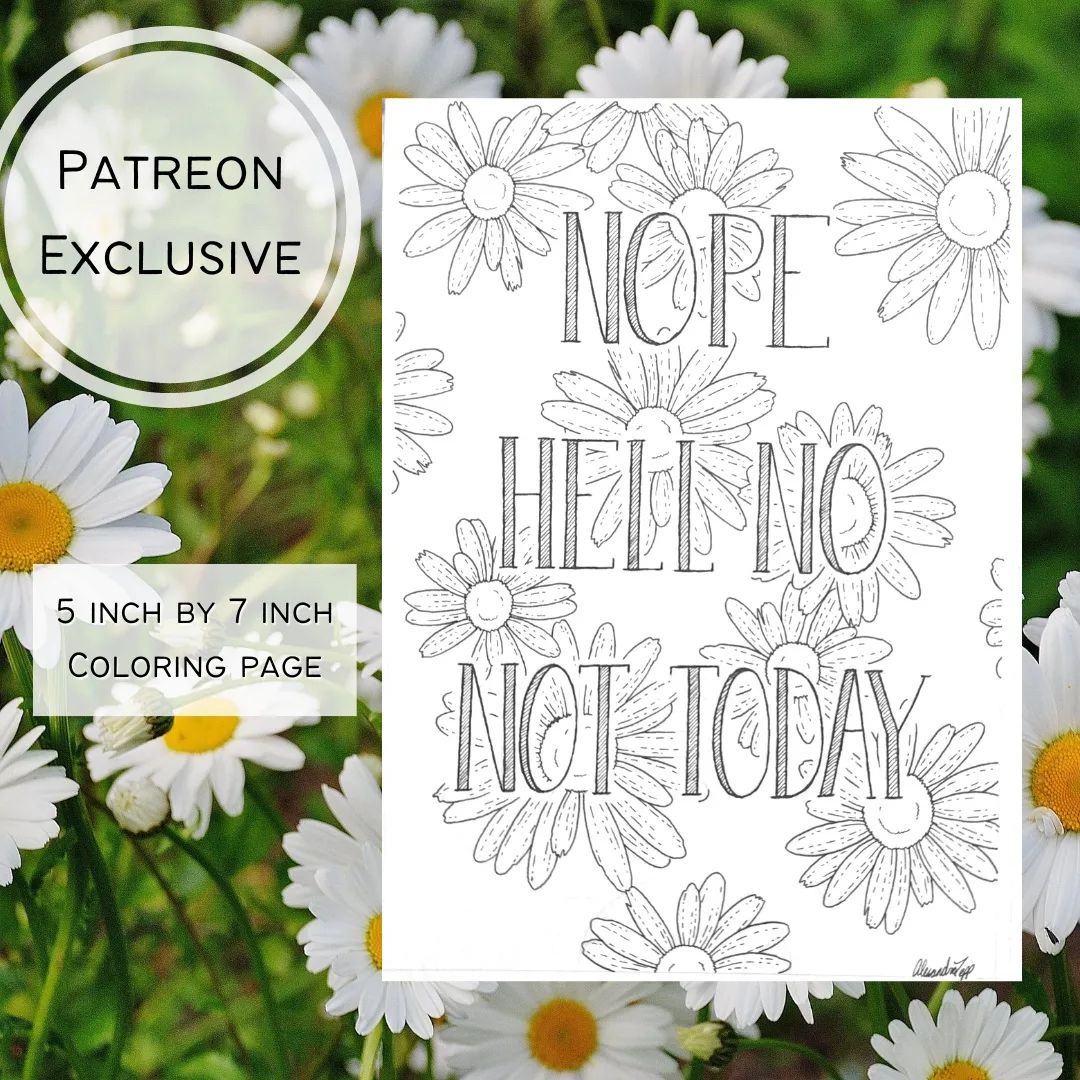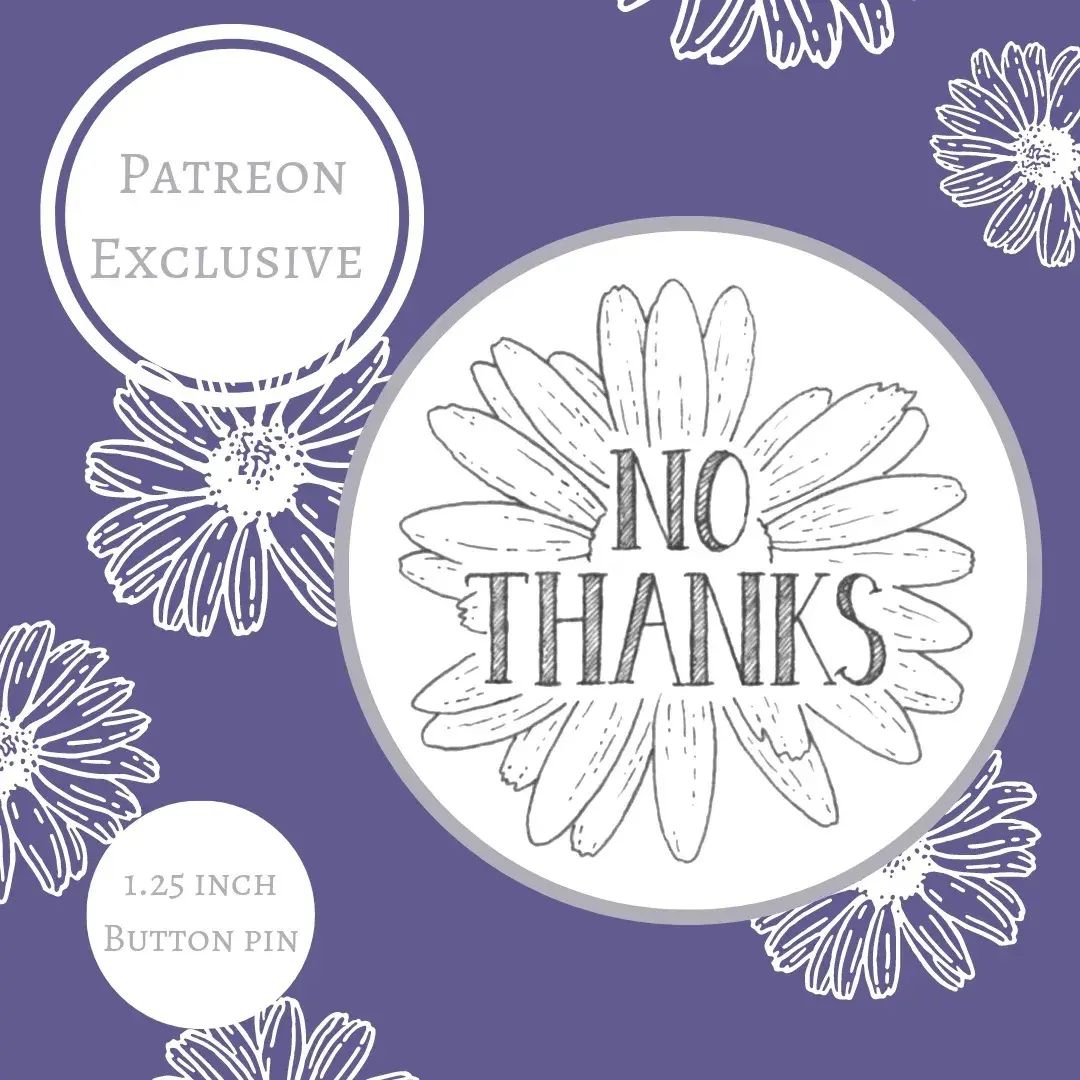 This next month I hope to create even more! I'd like to create a few more floral people, perhaps even have a small series of them. I'd also like to get back to my fungi of the midwest collection that I started earlier in the year as I have 8 more fungi to create yet. On top of creating more, I've got a few behind the scenes projects going on that I'd like to make more progress with. I'm excited to tell everyone about them later. I'm confident that I'll have more time this month to do more than just the standard prep work for events.
We've got a small mini vacation planned this month that I'm super excited about. It will give me and the hubby a nice little break and provide some new inspiration. I'll probably take a butt ton of pictures for later use for art projects.
Until next month, I hope you all have a good August. Here are some bonus pics highlighting the last month!