Honestly so far 2022 has been a bit rough. Can we just say January was a trial month and February is the official start of the year? Things got a little better near the end of the month so I'm keeping my fingers crossed that things continue to improve! Please let the gods smile down on us!
Our pursuit for a van has been difficult as every van gets snatched up right away and/or is priced just out of our price range. One van we looked at even gave me a panic attack because the dash was designed so atrociously. I don't know how anyone can drive a van with it's controls be so disorganized and messy. It's honestly probably a driving hazard because your eyes would be off the road for so long just trying to find the button or dial you need.
Events have also been an issue. Over just the last month I dealt with rejection from a few events which is just a bummer (it happens but oofda, it was rough), and then two events I got into canceled. It may not seem like much but it doesn't take a lot to break a business and losses like this can heavily impact a businesses ability to make new products and be able to afford to go to other events, licenses, fees and other costs. The events I apply for range from $50 to $230 to participate in. Some events even require an application fee on to of that just to be considered. It's not cheap to participate in events. The beginning of the year is always the hardest for small businesses like mine that rely on events for sales. You put yourself in debt spending so much money on events not knowing whether you'll make the money back and then some. Then those events often don't occur for weeks/months later though so you have to wait to even try and make that money back. When an event cancels sometimes (if they're nice) they'll give vendors their money back. Other times they may say, "it was an act of god" that canceled the event and there's a partial refund or no refund at all. This just makes things more financially difficult for small businesses.
Due to these business woes, and some personal legal ones I am not allowed to discuss at this time (next month's newsletter will be a doozy) my mental health has been all over the place this last month. I started off on the right foot, two of my goals for the new year were to be more patient and self compassionate and in an effort to do so I started meditating daily. Twice a day for 10 minutes each, in the morning before I start work and again after lunch before I start working again. I highly recommend using Headspace: Unwind your mind (interactive) on Netflix if you have a hard time meditating. The meditation has been helping tremendously, however on my worse days where the body aches and brain fog are too much the positive impact meditation makes is far less. Every day is like I'm constantly trudging through mud to accomplish even the simplest of tasks. On the good days it's around my knees and other days it's like I'm drowning. Thankfully most days it's at my knees but I had a few too many days this last month where I was drowning. Last year I had gone down to seeing my therapist 1-2 times a month but after taking time for myself and reviewing how I was really doing I'm going to have to see my therapist more...and probably a psychiatrist.
As bad as all of this mental health talk may sound this is a good thing. It's scary to look inside yourself and see that you may not be doing so good. It's scary to acknowledge it, say it out loud and ask for help. But that's the thing, it's okay to ask for help, it's okay to take care of you. No one should ever feel ashamed to need help and/or ask for help. Everyone is different, everyone tolerates things and handles things differently. Some people may need to meditate, do yoga or take mental health days more often than others and that's okay. You do whatever you have to do to make sure you are healthy not only physically, but mentally as well.
While battling every day life I got a few major projects done which has me super excited. I finally finished illustrating the Three Billy Goats Gruff and it turned out awesome! From a character design standpoint I think the troll might actually be my favorite character.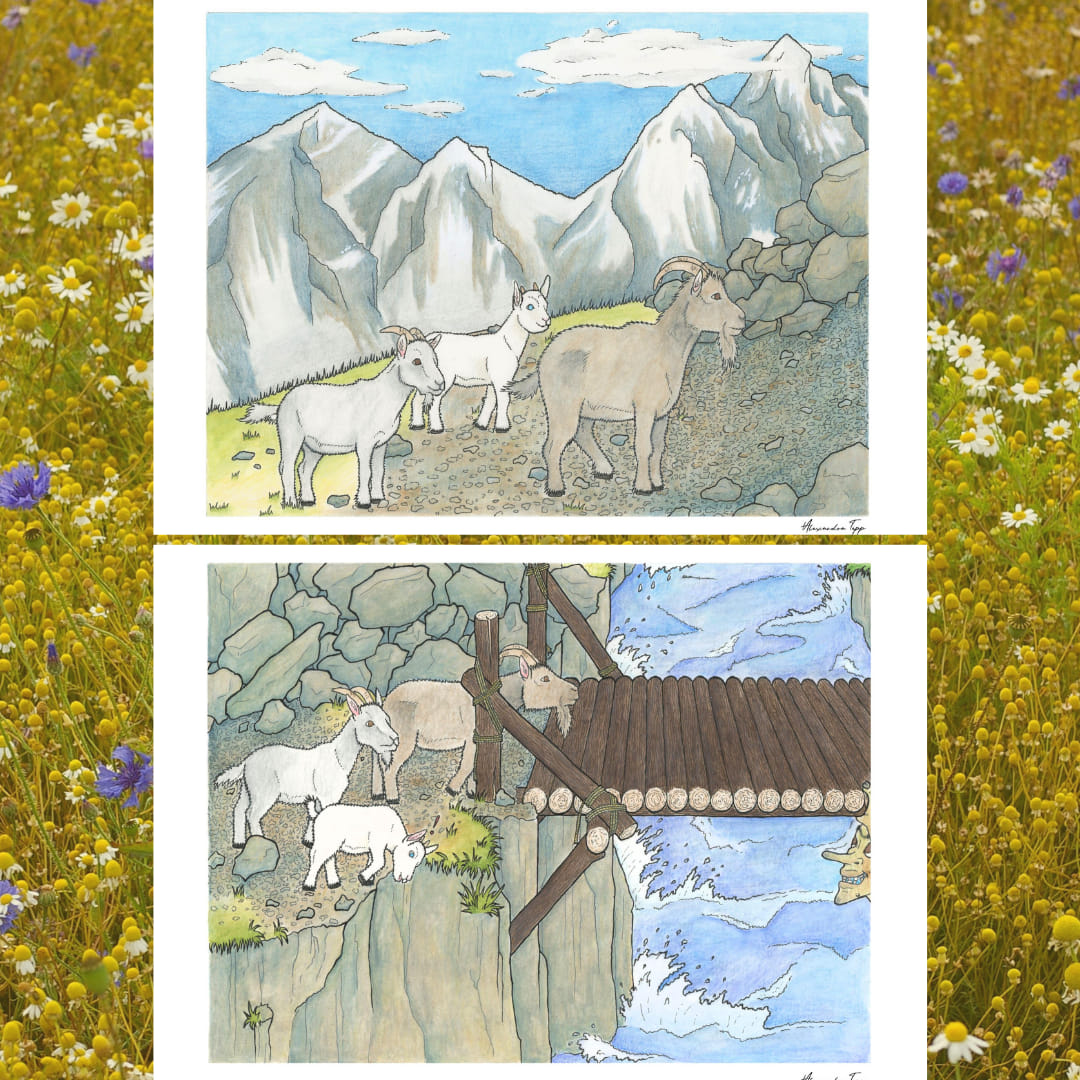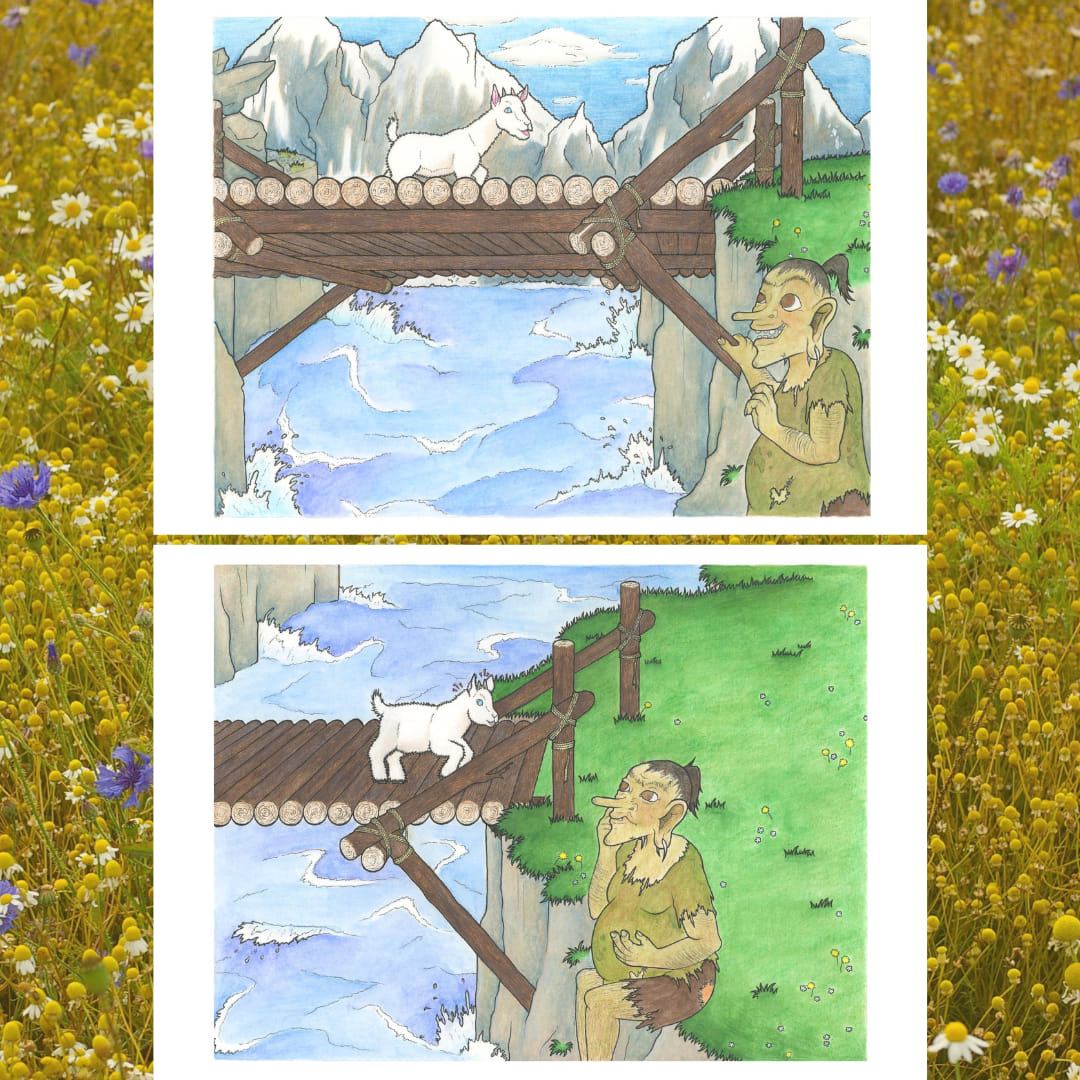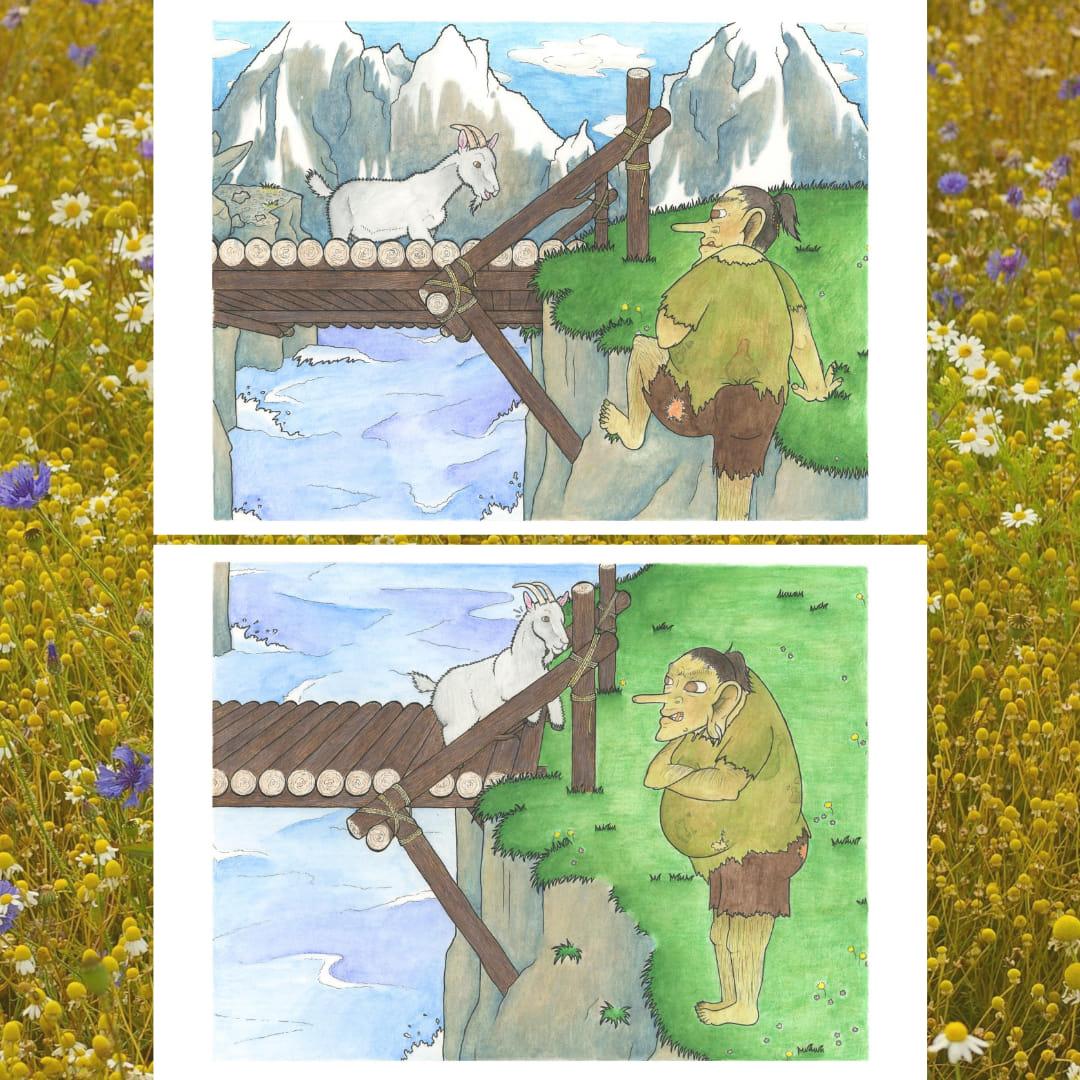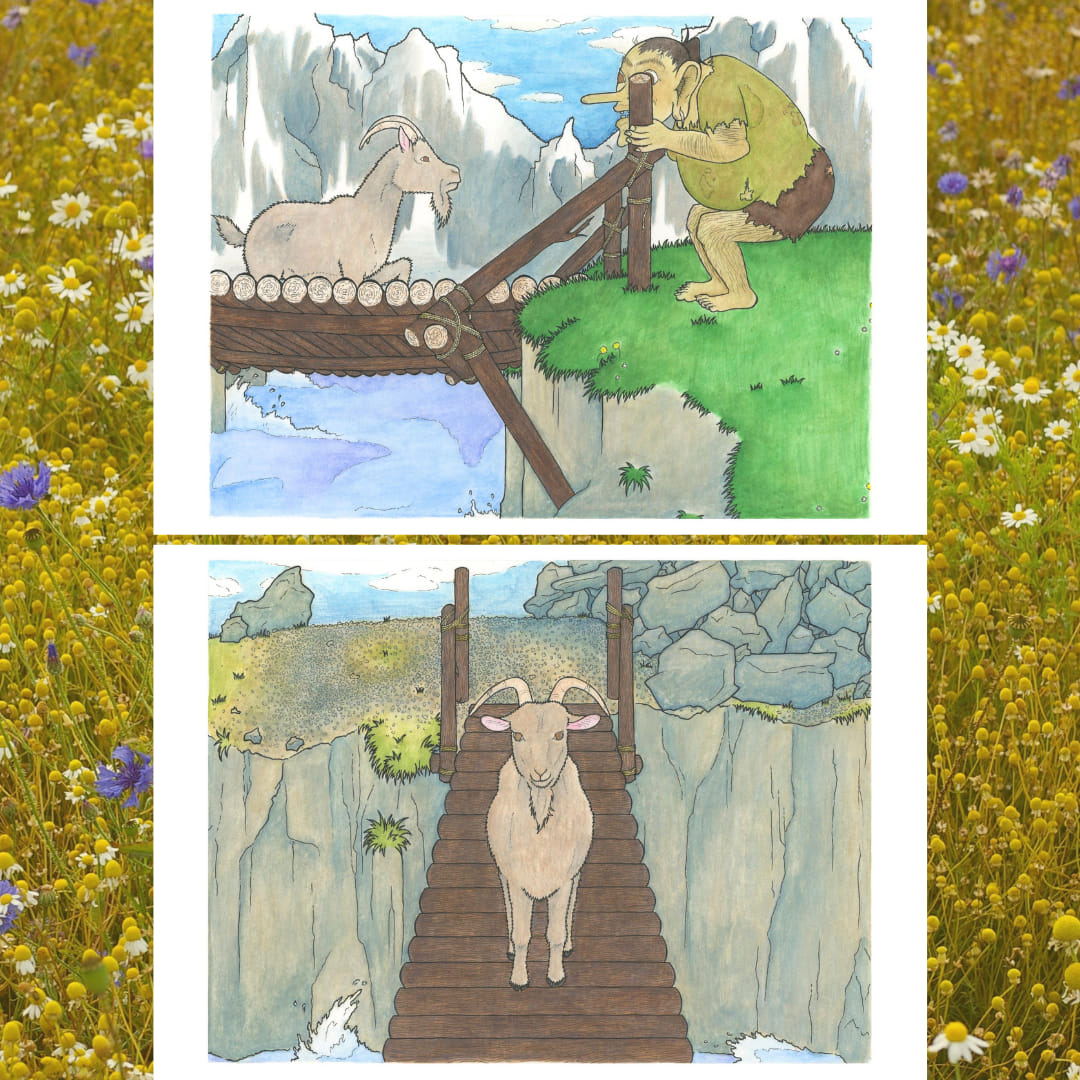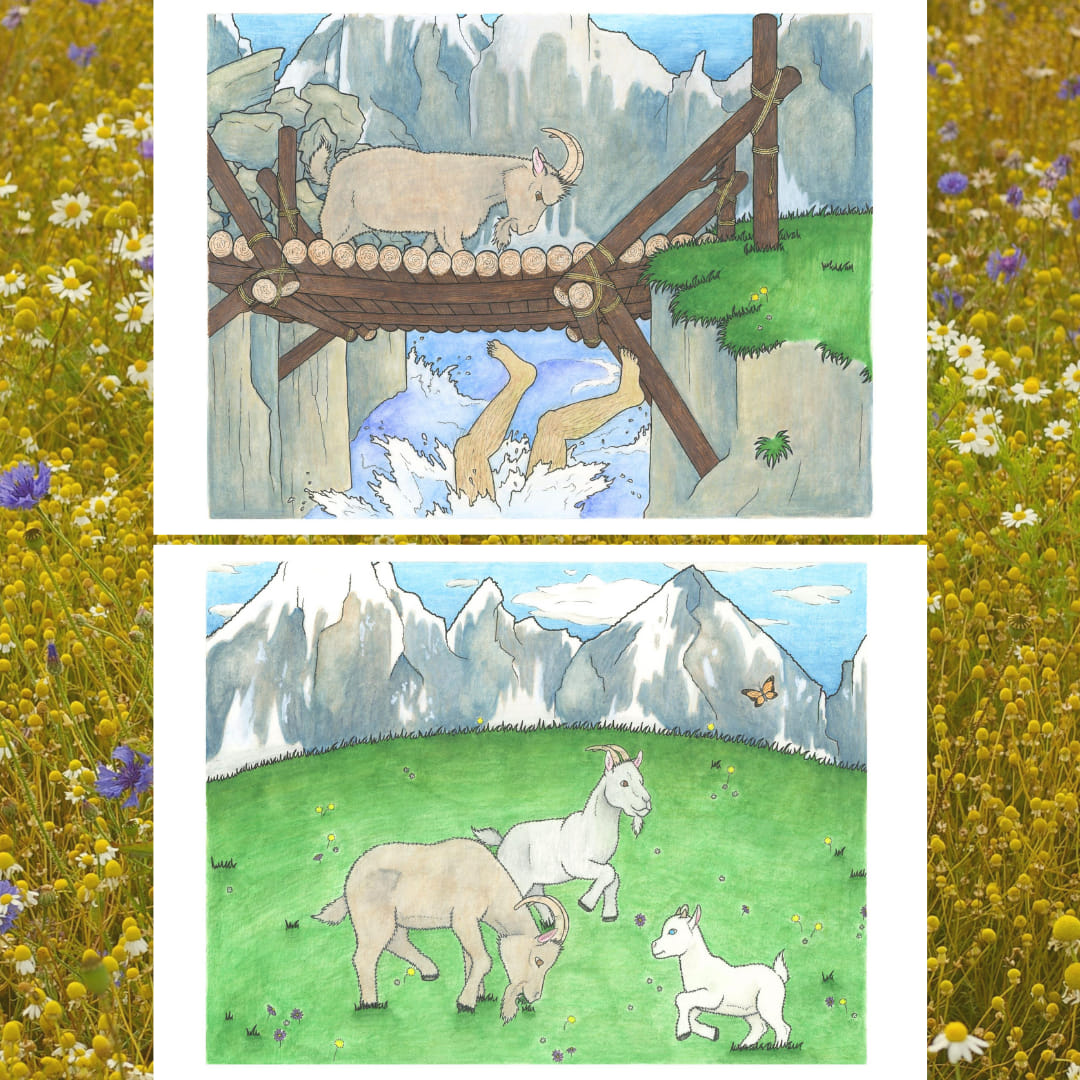 I also finished the Classy Bitches series. I am so in love with these badass girls. With how amazing these gals and the guys from the Dapper Bastards collection turned out I'm highly considering expanding on the collections more. Maybe some pins or stickers? We'll just have to wait and see. :D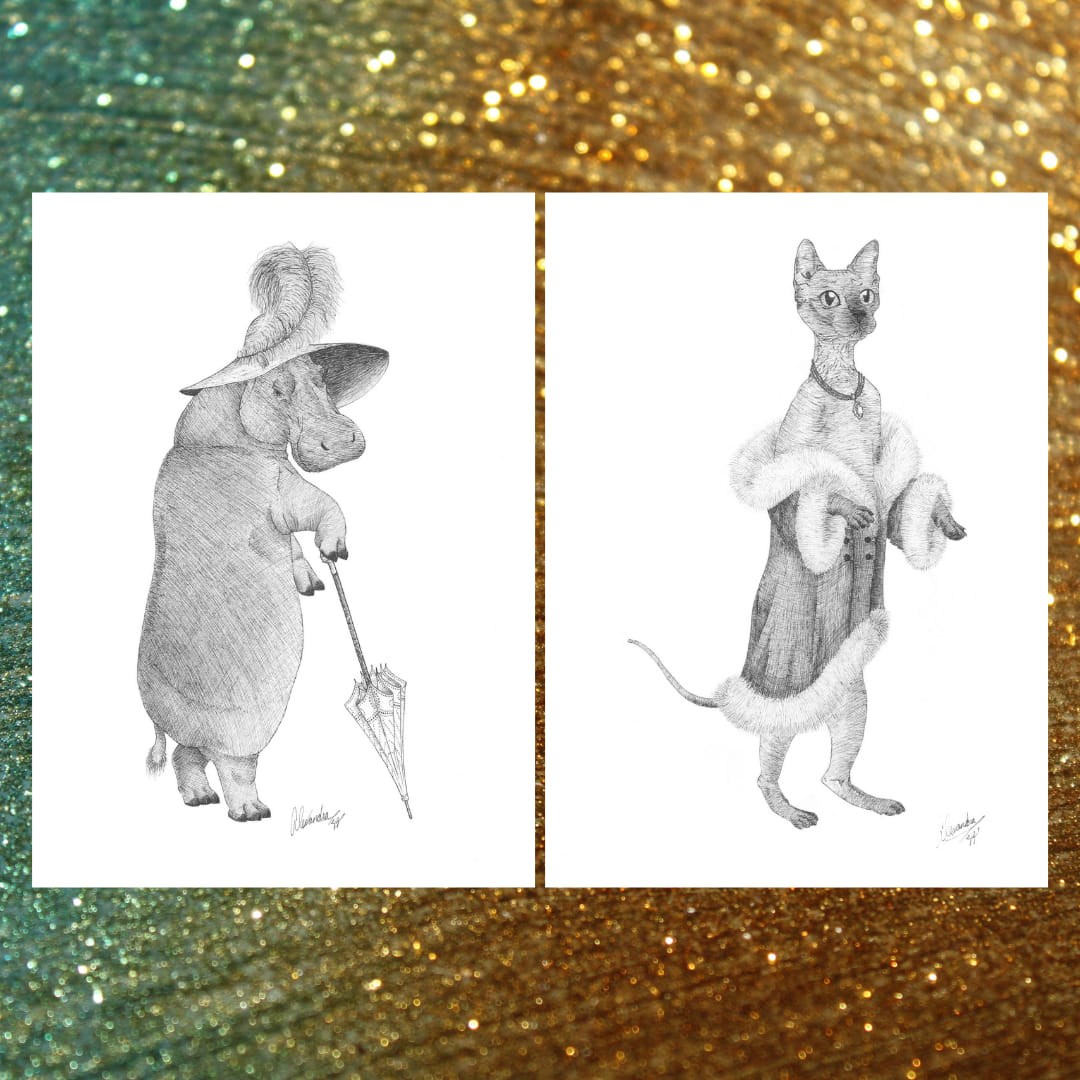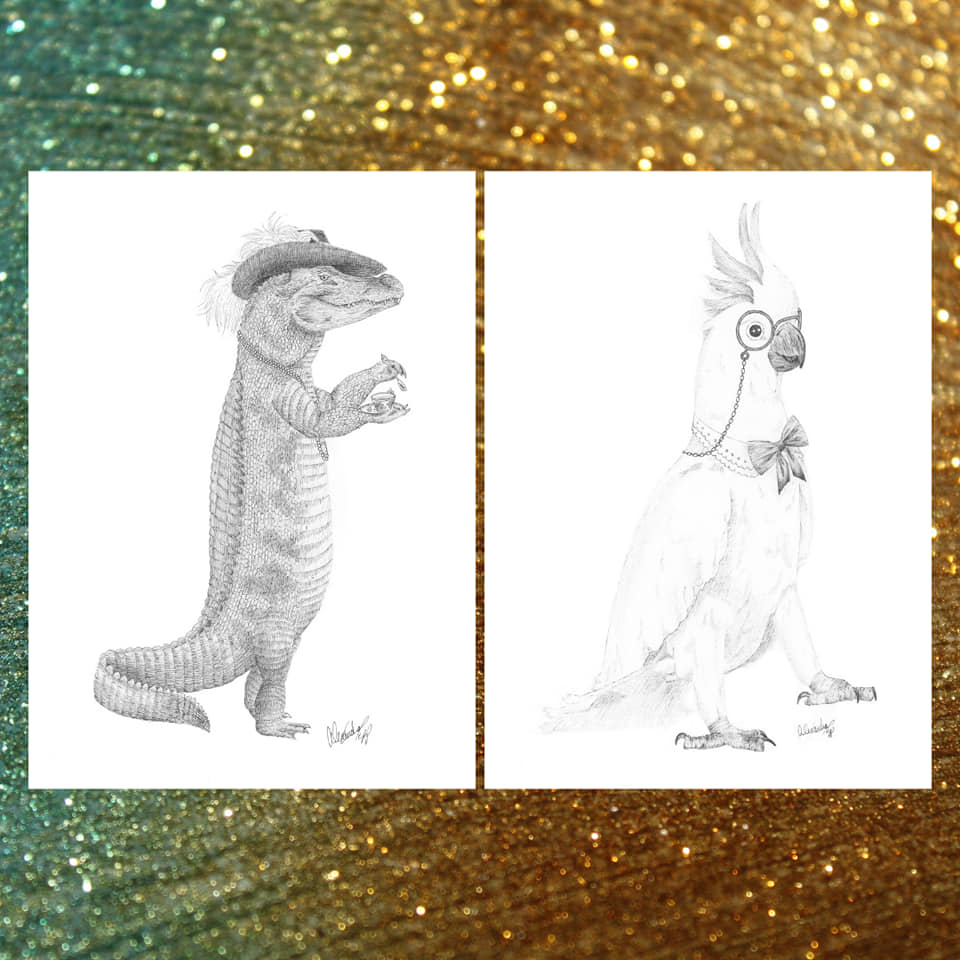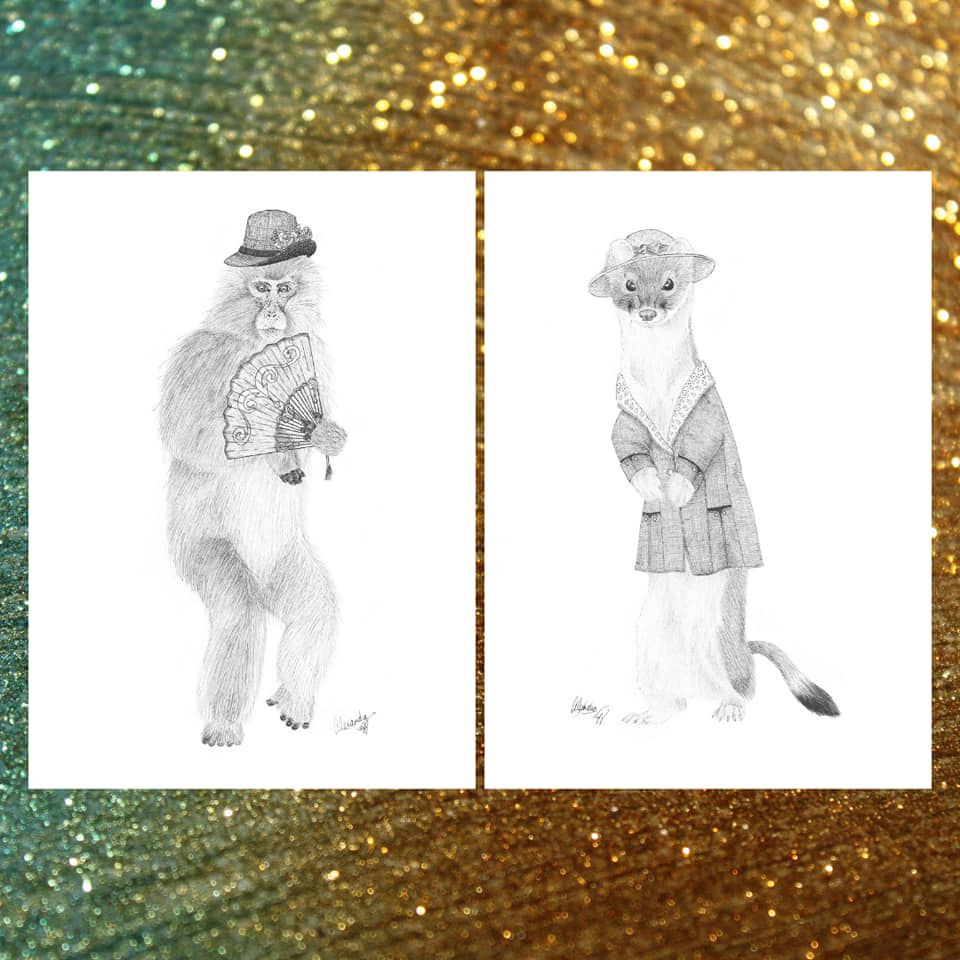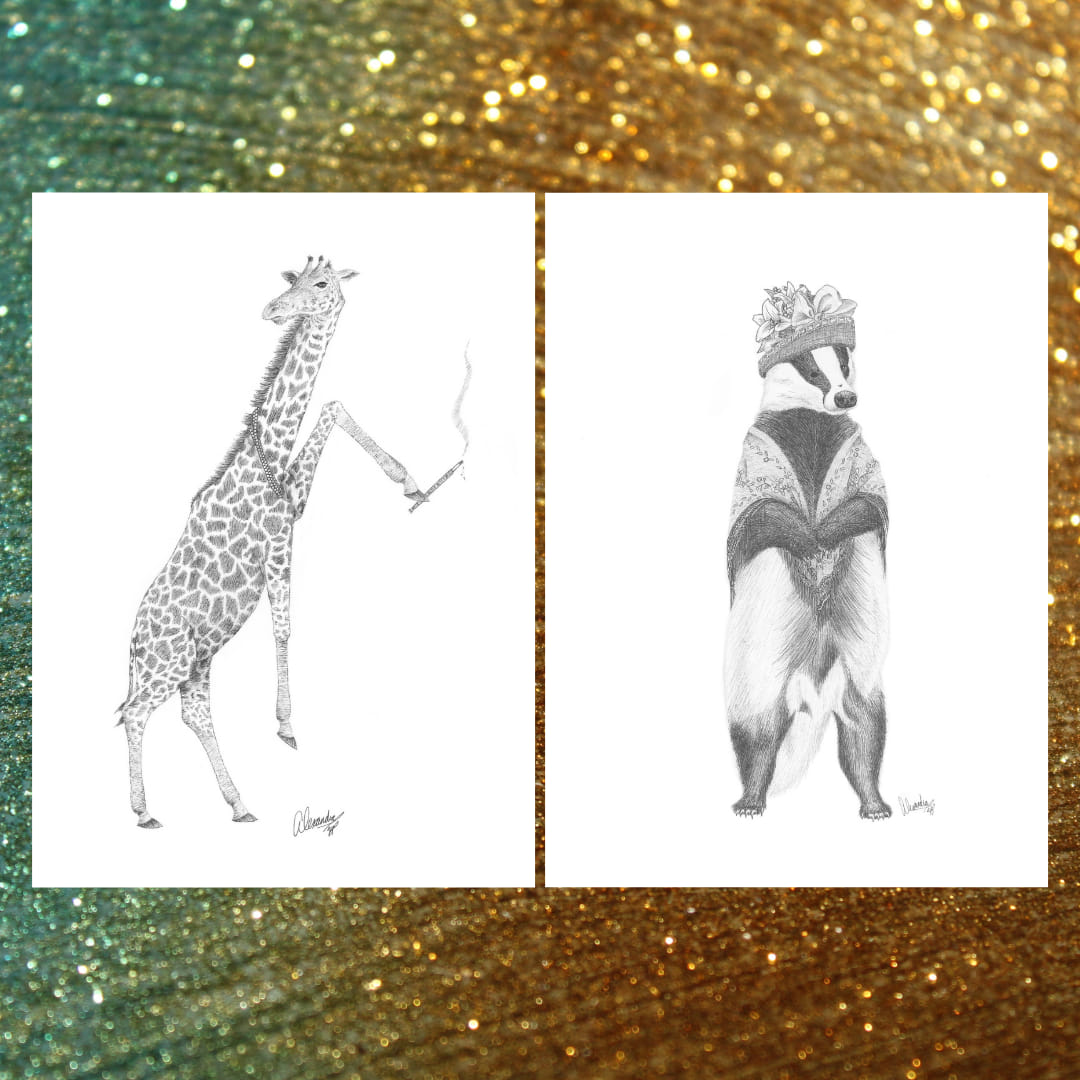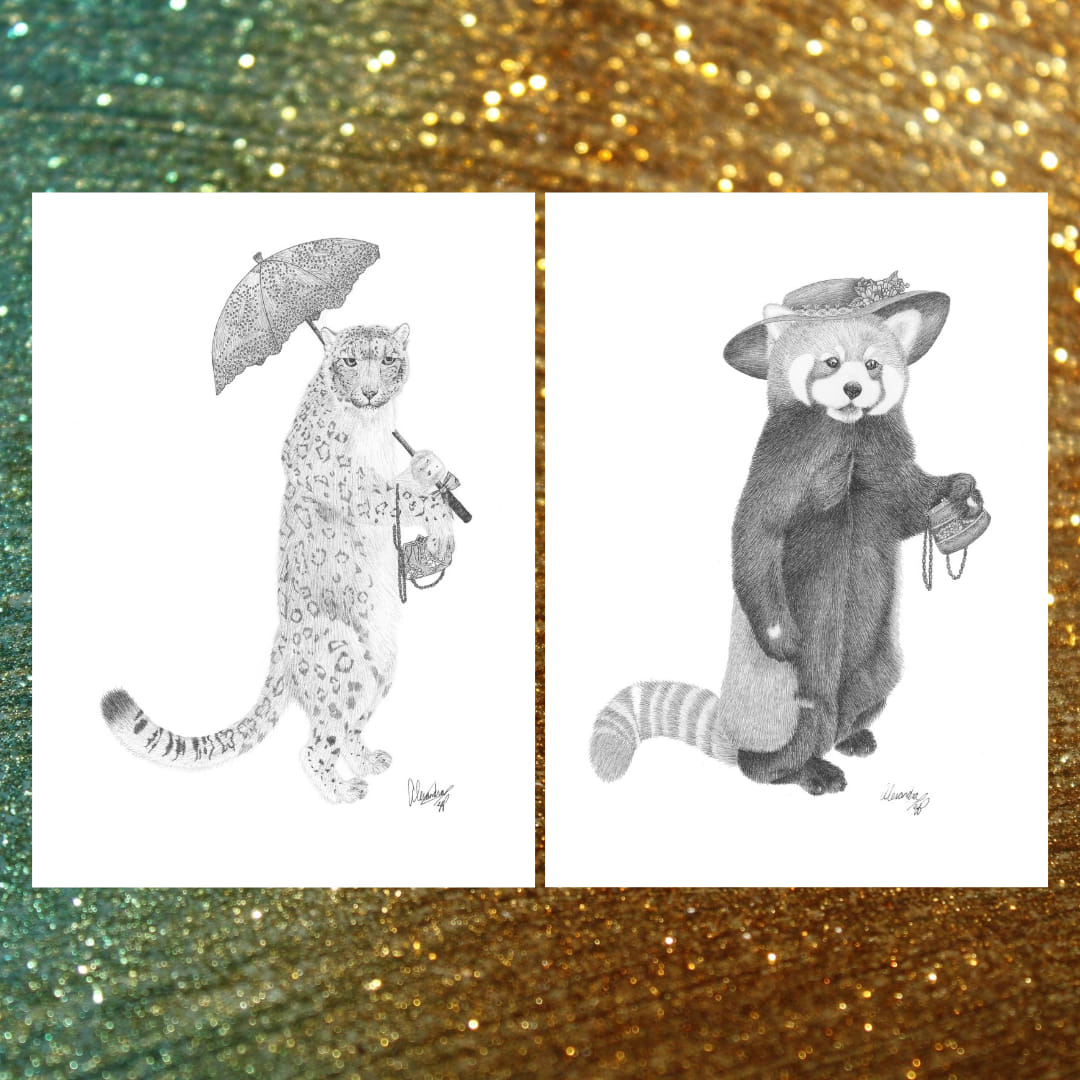 My husband's birthday was last month and I chose a doozy of a subject to illustrate. Usually I pick a favorite book or video game he likes and create an art piece based on it. Well....I chose to do a rather large piece and a very complicated one from one of his favorite games, Dark Souls. It's a work in progress.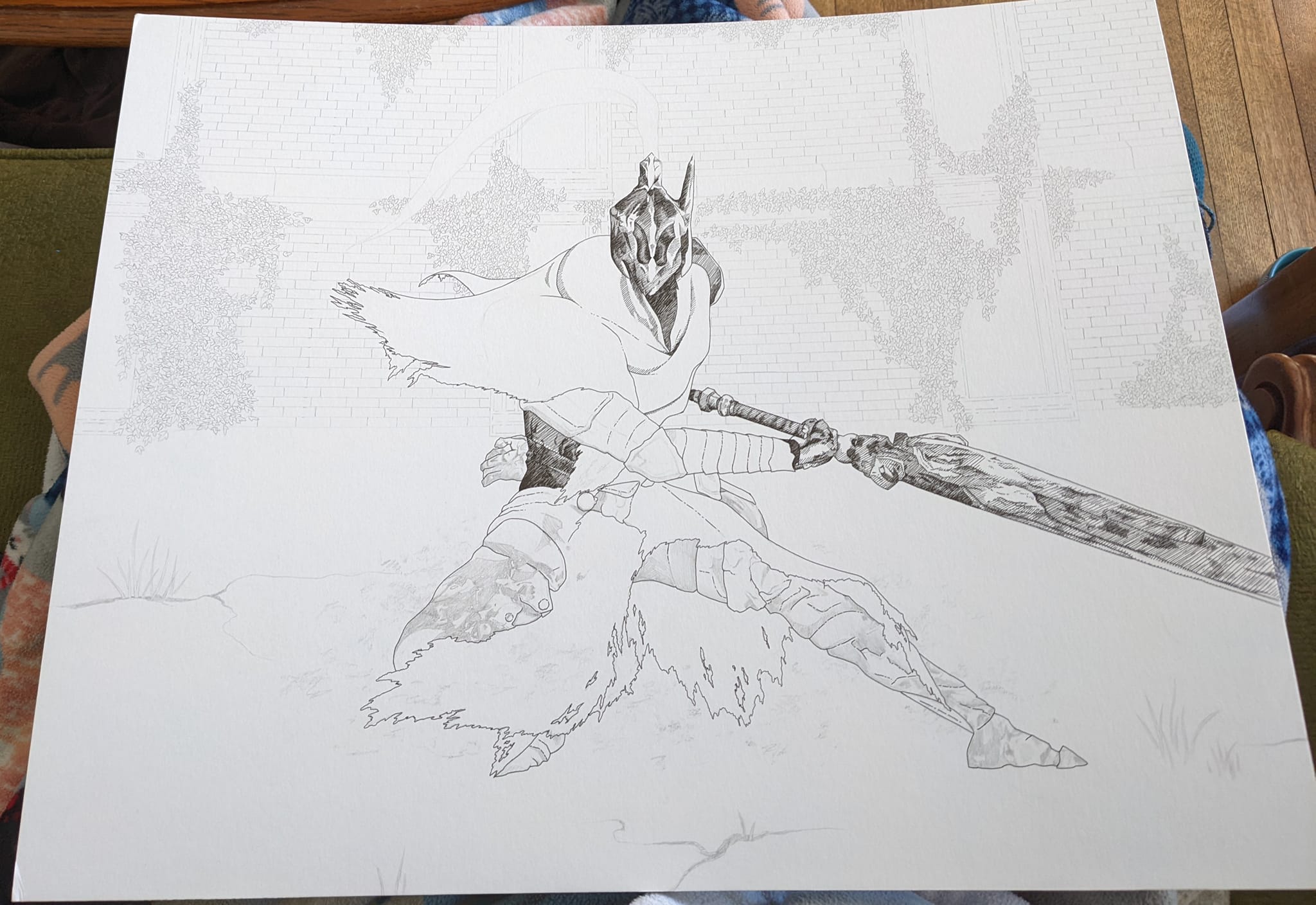 I started designing some stickers for Women's History month next month. So far I've got one inspired by Audrey Hepburn and one inspired by Ruth Bader Ginsburg. I haven't decided just how many I intend to make. Guess I'll just keep going until my creativity says it's ready to move on to the next project.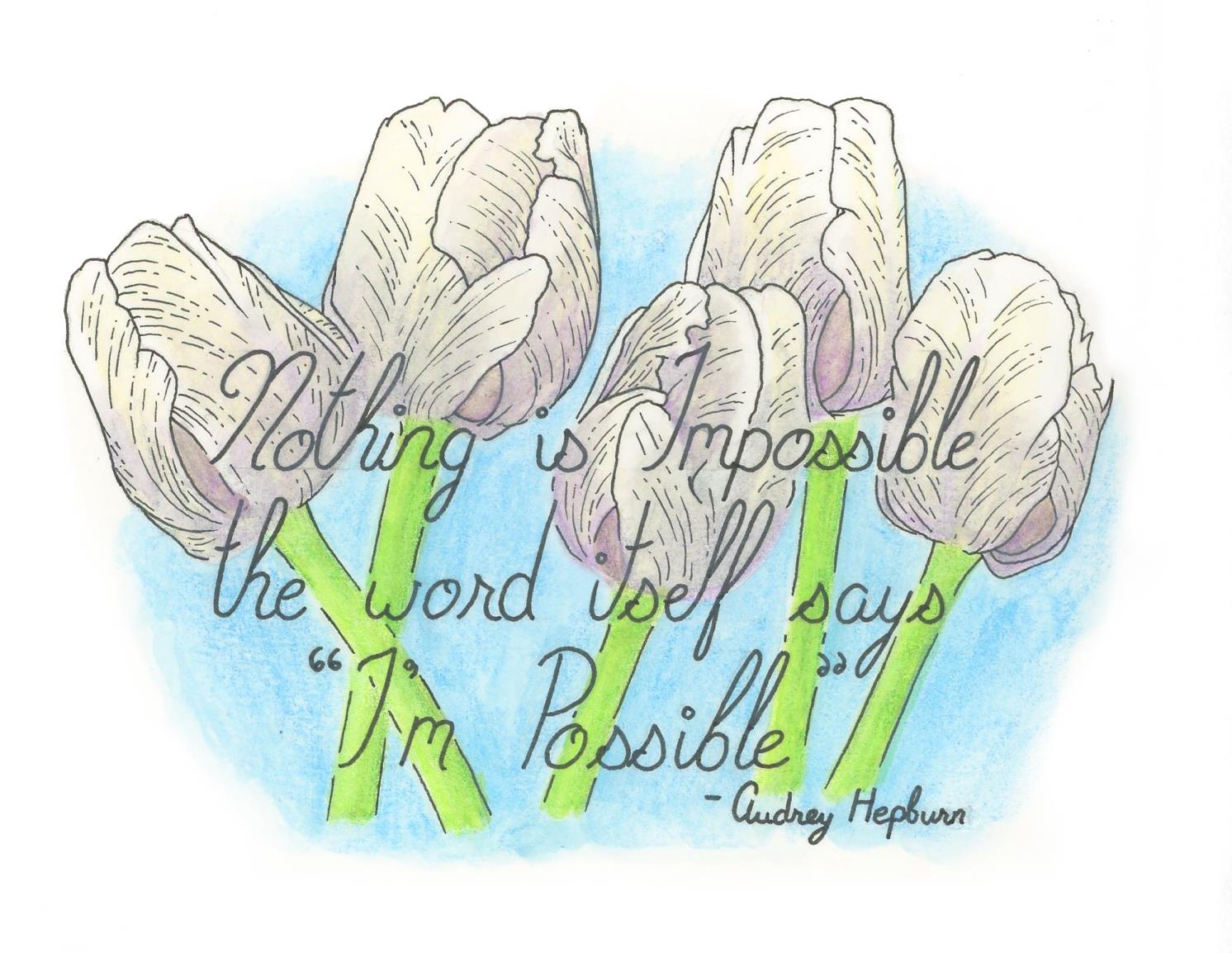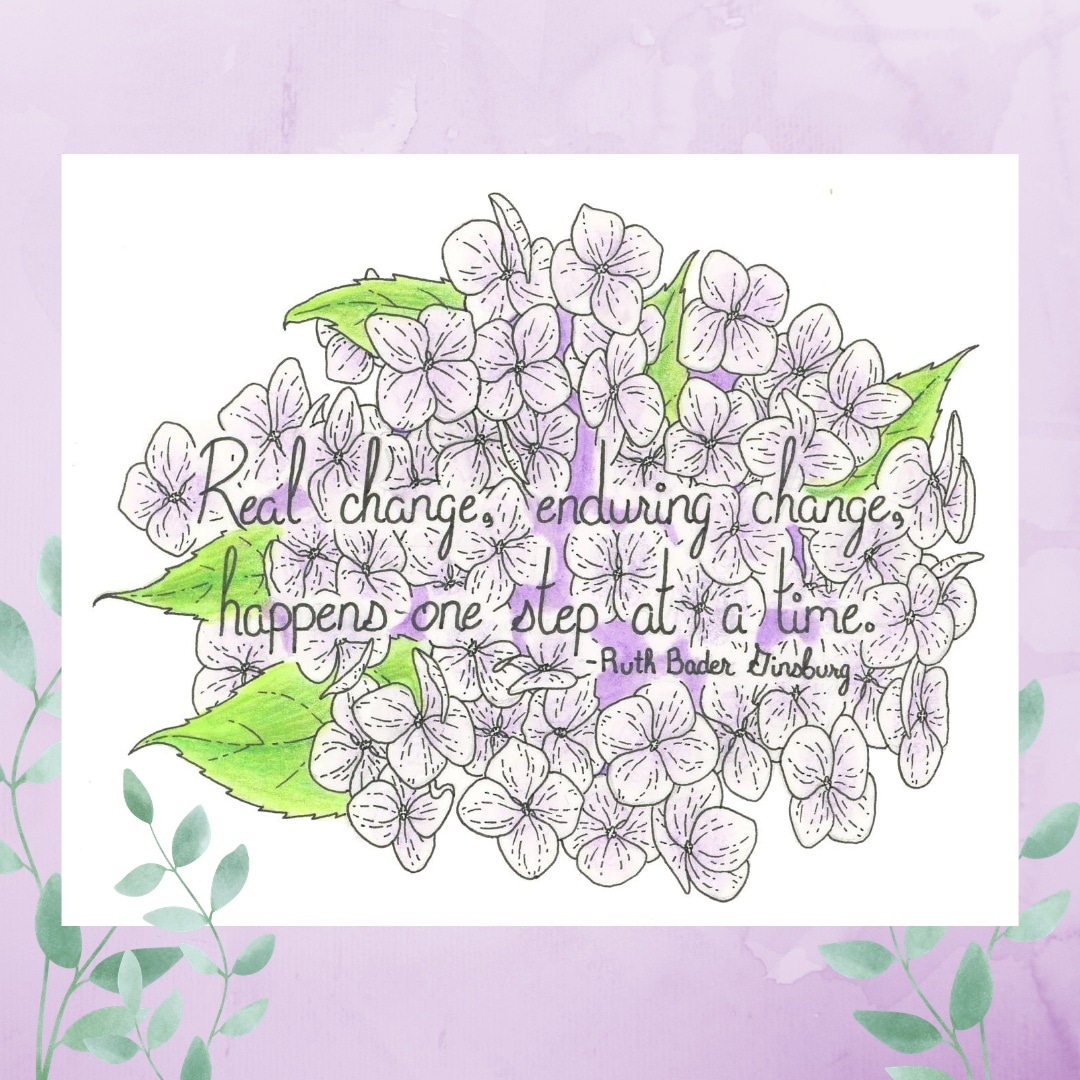 Lastly, I created the perks for my subscribers on Patreon! As mentioned before my mental health has been on the fritz lately so I decided to focus on self compassion and flowers for the theme of January's perks. The sticker and greeting card may be available on my website and at events eventually but not for a while. The best way to get your hands on any of these goodies is to become a patron. :)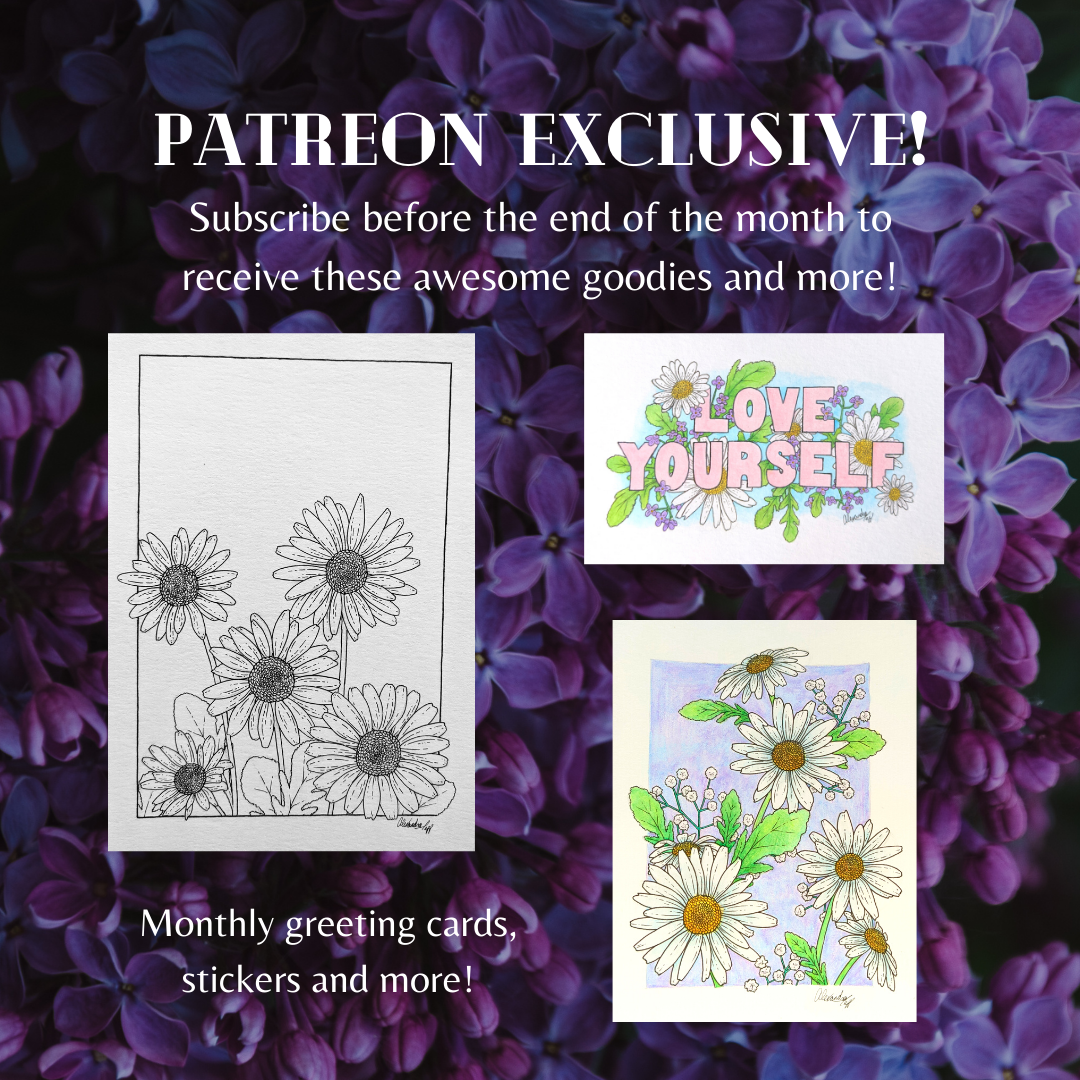 This month brings my first event of the year. I'll be at the Madison Valentine's Makers Market and Pub Crawl on the 12th. I'm keeping my fingers crossed I'll do well enough to afford applying for some more events and maybe get more products made. I will also be speaking at the Galentine's Showcase hosted by Brainchild Studios on February 10th. The showcase features Wisconsin woman owned businesses. I am super nervous about public speaking but I'm also super excited for this opportunity to talk about the business. You can RSVP to the showcase today using the link linktr.ee/brainchildstudios.
As for projects I will continue working on my husband's present of course. I plan to continue working on designs for women's history month coming up, I'd like to have at least 3-5 more designs. As I hinted before I'd like to do something more with the Dapper Bastards and Classy Bitches collections. The ideas I have would require a bit of extra work/research but I think it'll be worth it. I also have a new project I'd like to start starting our beloved Reggie the raccoon. That's right, I'm bringing Reggie back and I am so excited about it. :) I can't wait to share more details with you later when I'm ready.
Have a wonderful February and I'll talk to you all next month!