April showers bring May flowers! :D I'm really enjoying this warmer weather. I've been going for more walks, I even started running again. I think I may be just a touch crazy because I actually enjoy doing uphill sprints. :D Flowers are starting to come up and it's starting to go from cold, gross and muddy to warm, green and beautiful. Though the warmer weather does make it harder to want to stay at home and not see people and do fun outdoorsy things with them. But that's okay, I can wait....for now. I have to get stabbed in the arm two times first.
As you know I've been battling some health issues and I had an iron infusion and multiple b12 injections to hopefully help with everything. They seem to have helped to some extent so that's nice. My brain still feels pretty foggy but physically I feel better. All this had me realizing earlier last month that the pandemic and my health issues had resulted in me becoming a bit lazy and snacking a lot more. The scale unfortunately agreed with my observation. So I started eating healthier, watching how much I eat and working out more. And thankfully I'm seeing results! :D I'll have that beach body at some point!
Right away at the beginning of the month I added to Reggie the raccoon's story. She is going down memory lane and dealing with past trauma that has negatively impacted how she sees herself and decisions she's made. It's time for her to finally put those bad memories to rest and start seeing herself for the kickass raccoon artist she is. So far she is only working through her first and earliest trauma but it takes time. I know Reggie's got this.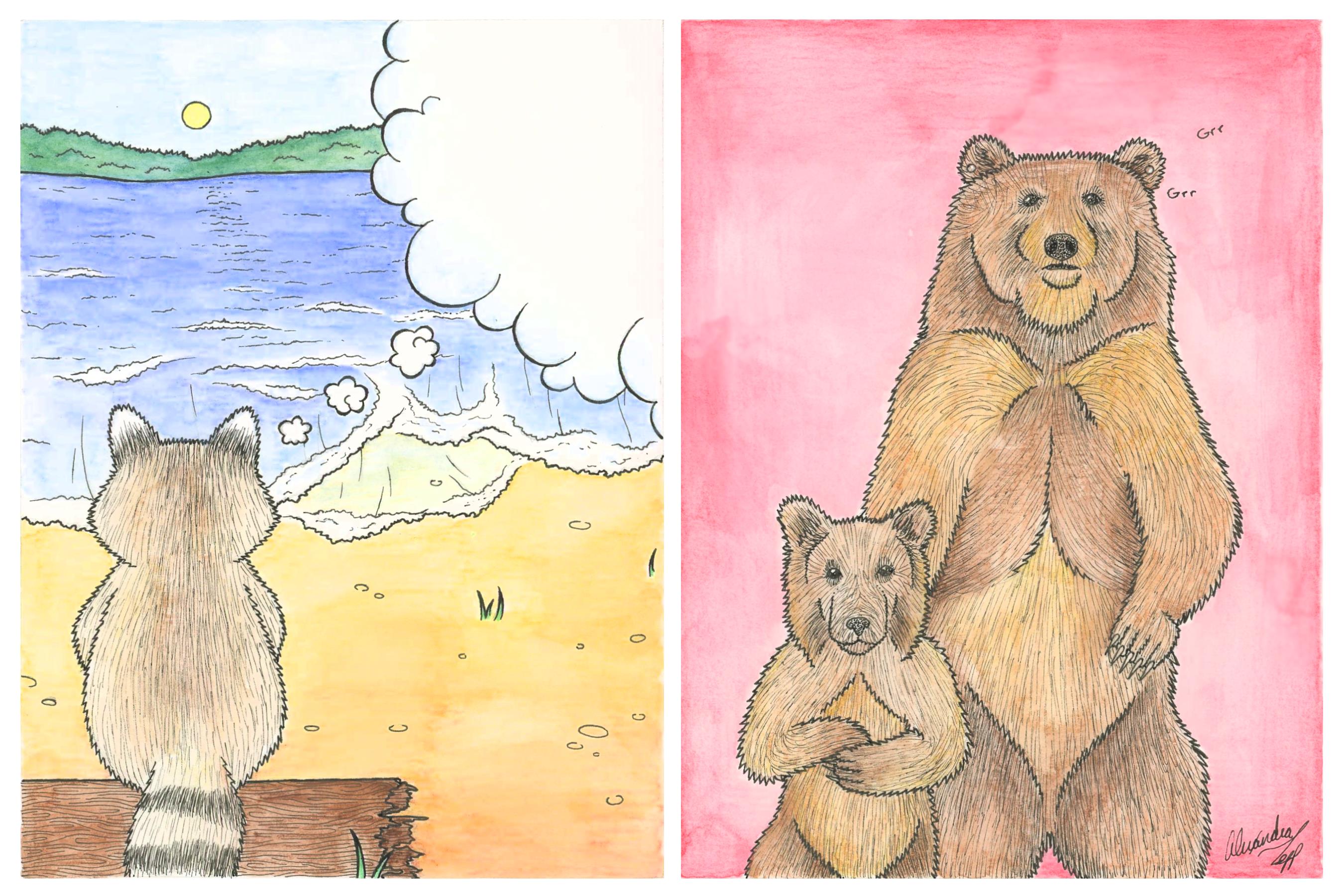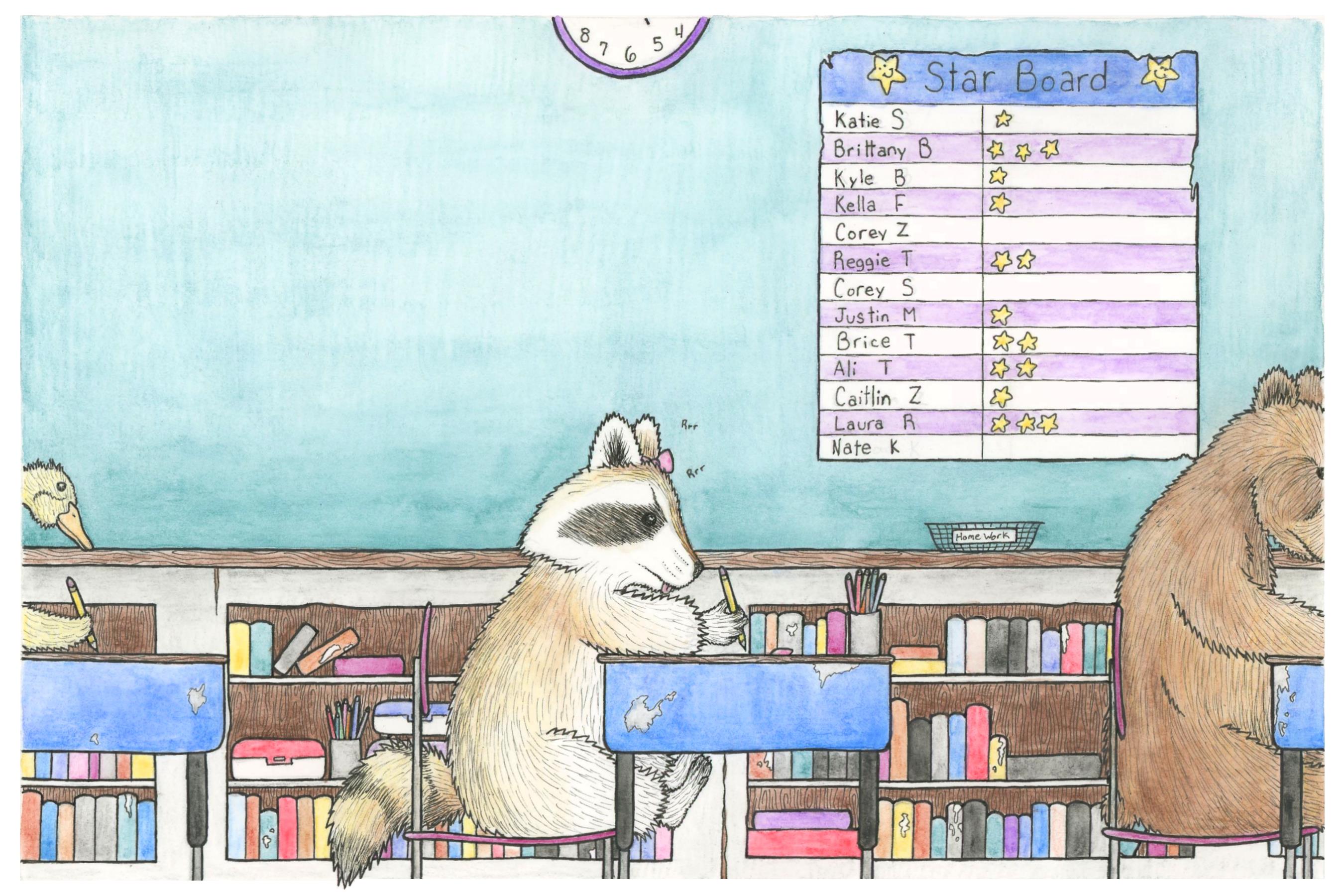 This adorable cat coloring page was created for a future coloring book. The cat was based off of my sweetheart Maggie. And by sweetheart I mean she looks adorable but is really the spawn of Satan. She's crazy.

I created page 2 for my portfolio project this last month. I'm working on illustrating the children's story The Three Billy Goats Gruff by Peter Christen Asbjørnsen. It turned out really cool and I love how the story is coming together. I can't wait to start the next illustration.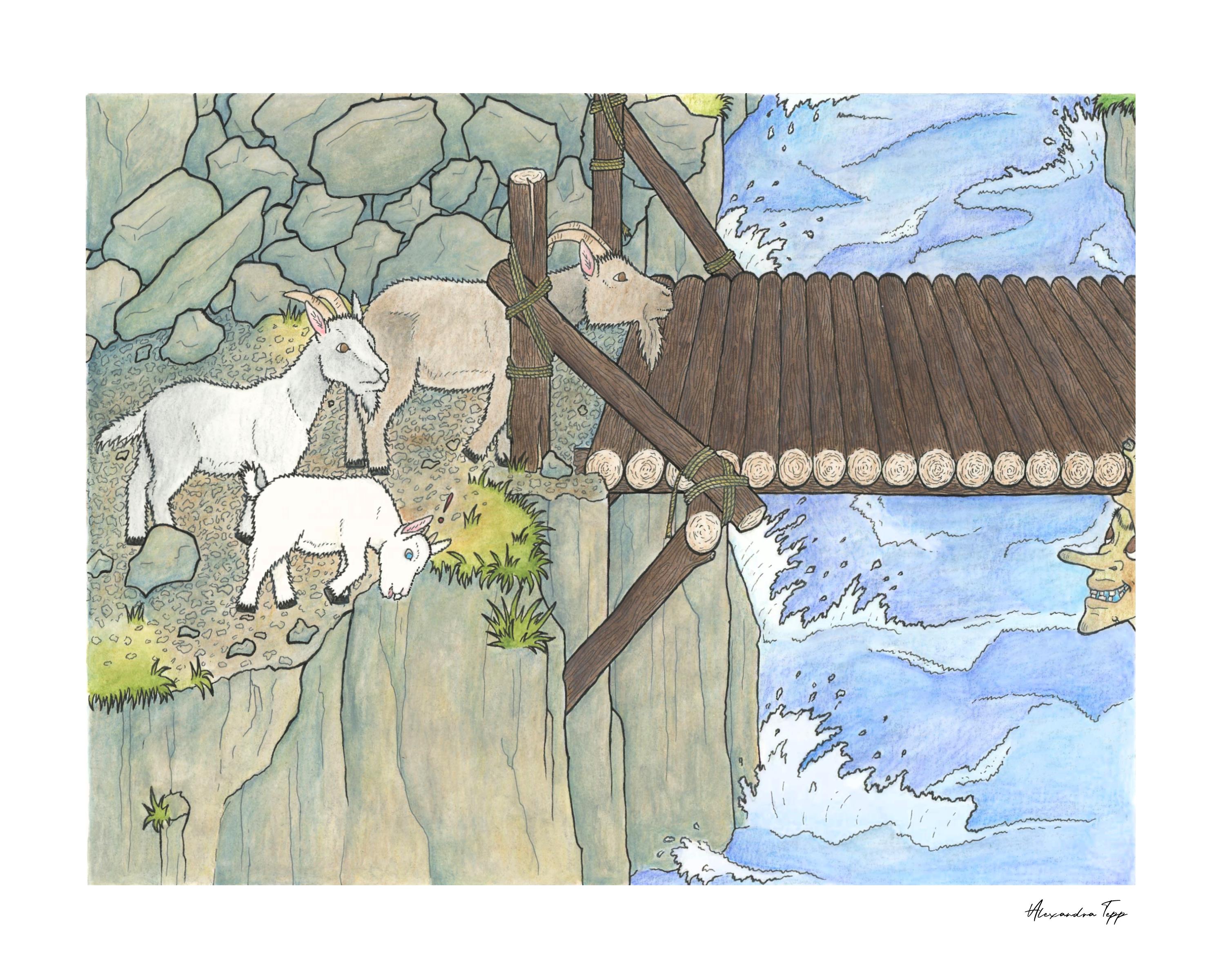 Okay, now this bad boy I am super proud of. Well, okay, I'm proud of every piece I've done these last few months. :) This was the March coloring page for my backers on Patreon. It features a giant lion dragon...thing, ready to defend himself from the sickly, devil dogs. For some reason I wanted to go super intricate this time around and it looks really frickin cool. I hope my backers have a fun time coloring this bad boy.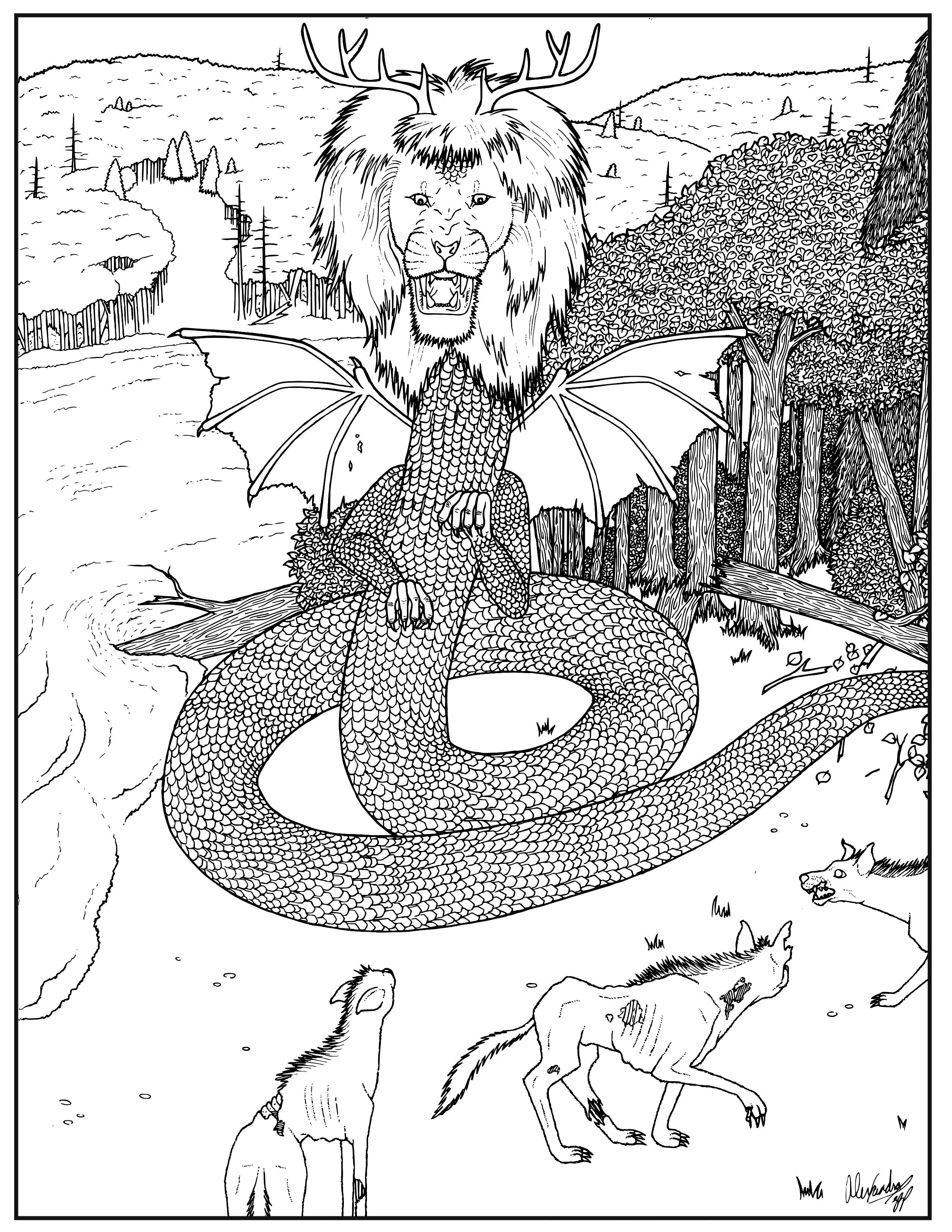 4 new cards were also created of course, and I can't decide which is my favorite. Probably the cat card....or maybe the raccoon. Honestly they're all great.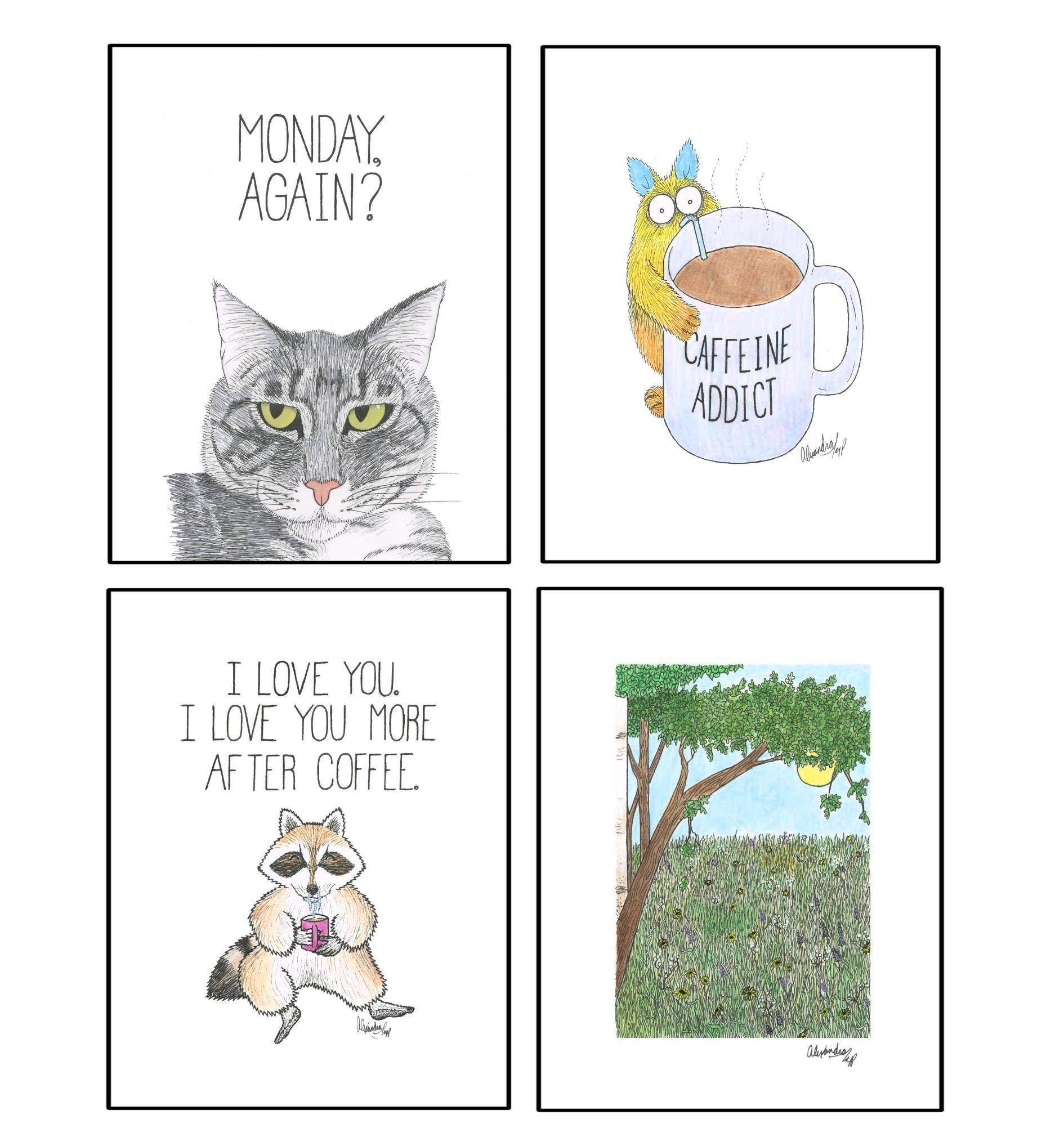 Lastly, I started 2 new illustrations and oofda, they are doozies. In February I absolutely fell in love with how my Mom's birthday illustration turned out. It was based off of a picture my Mom took of a gorgeous snowy day in Minocqua. Needless to say I wanted to create more nature scenes but, I underestimated just how much time they would take. One scene is late summer/fall in Minocqua and the other scene is on top of a cliff at Devil's Lake. Since they took so long I was only able to get them sketched out and the penwork complete but they still look pretty awesome. This month I will finally be able to get them all colored, which....will take a lot of work. Thankfully, my crazy ass doesn't give up easy. :)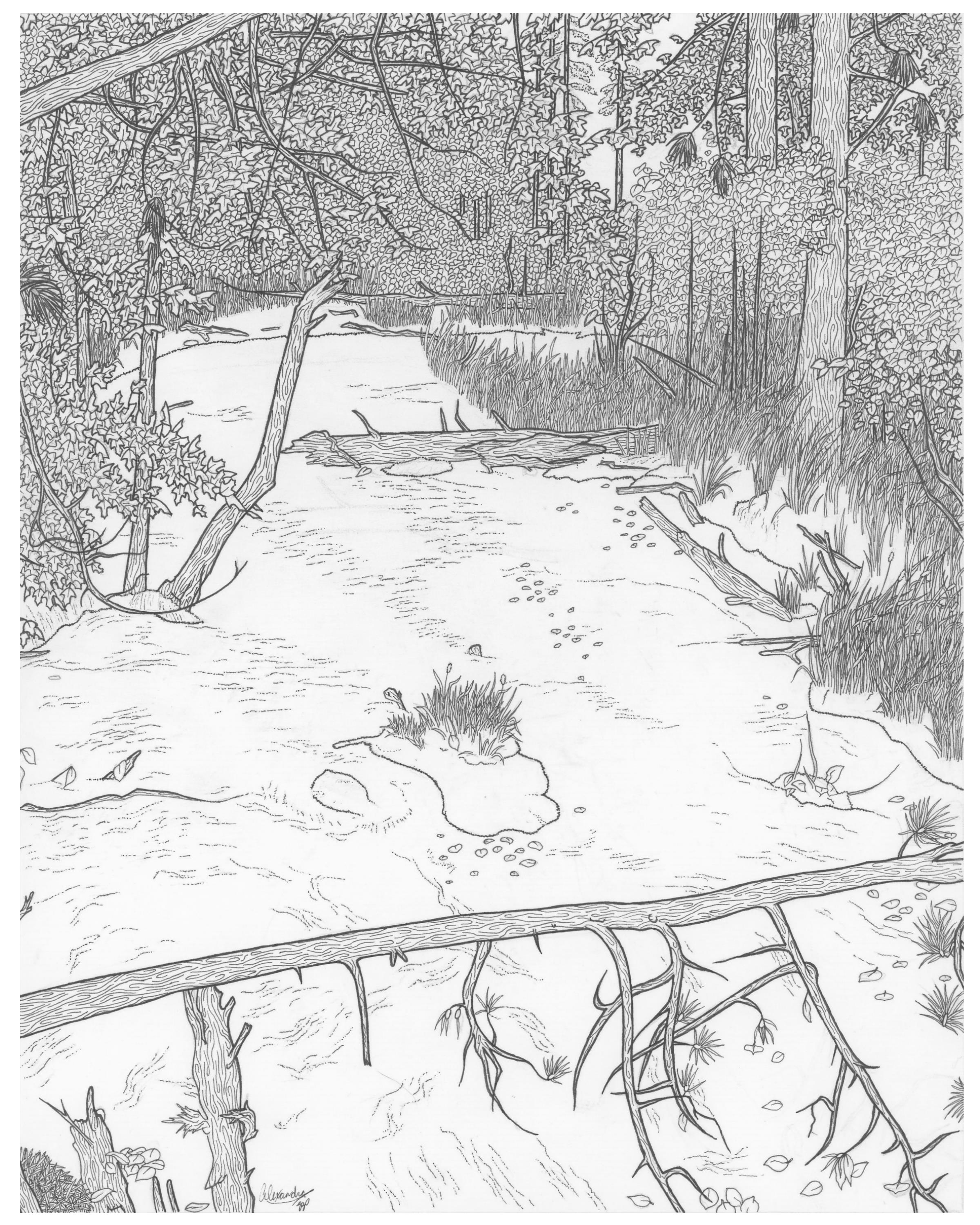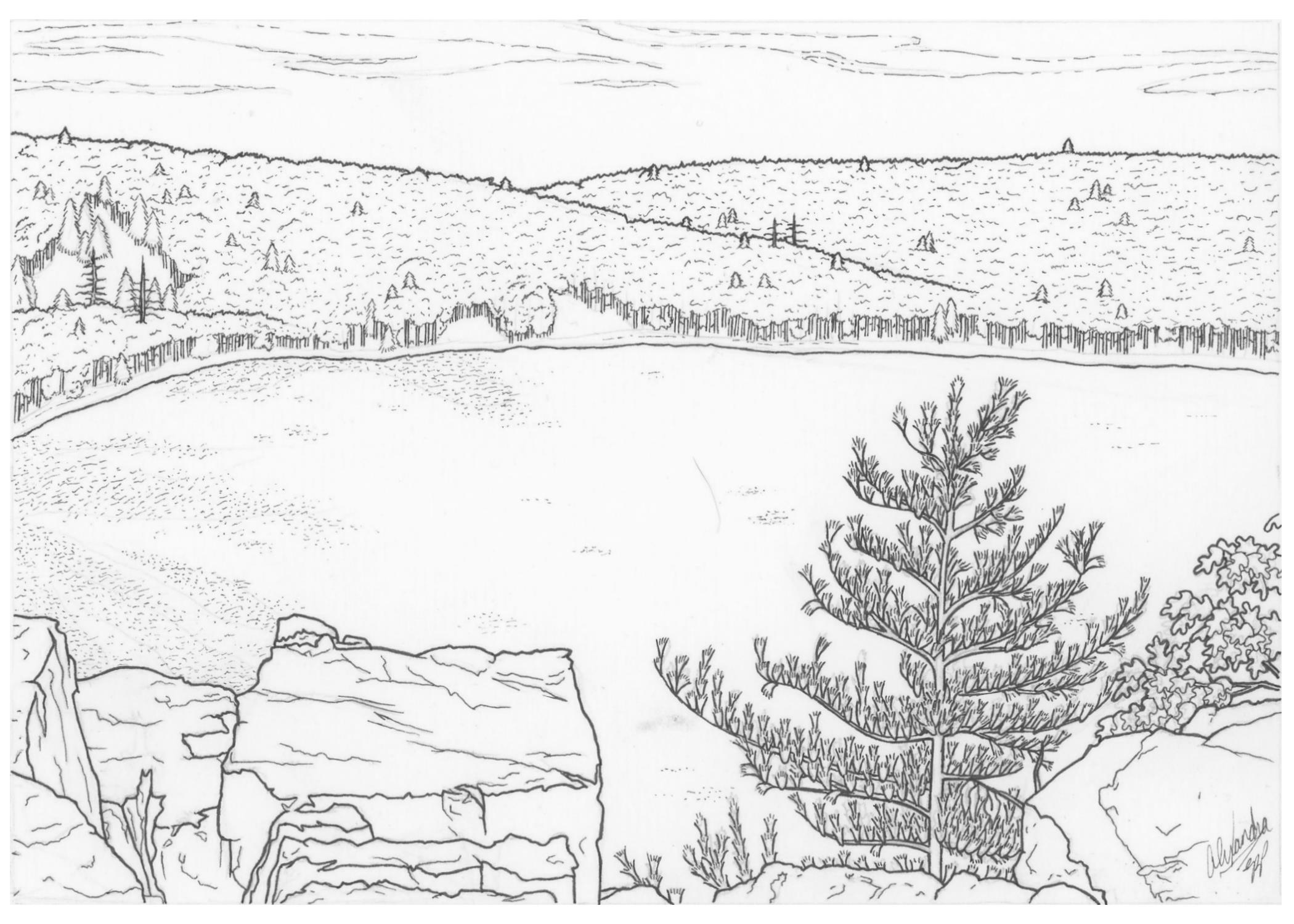 This next month I am finally launching my little surprise project. If you support me on Patreon then you already have a good idea as to what it is and what to look forward to. :) Due to certain illustration projects (cough nature scenes) taking longer than expected it's put off releasing the project. I also plan to continue all my usual projects like creating new greeting cards, making a new coloring page for Patreon, for my cat coloring book, Reggie's story and continuing illustrating The Three Billy Goats Gruff. Late March I started a little project called the 29 days of giving and I am 7 days in currently and I can say that so far it has left me feeling more positive. I am donating $5 a month towards the Malignant Hyperthermia Association of the United States, I called my grandparents Sunday and visited with them, I gave away an original card design, donated a few boxes of clothing and other items to St. Vincent dePaul and spoiled my kitties with lots of treats and pets. The kitties absolutely loved that, of course now they think that's supposed to be a daily occurrence. Sorry girls. I'm also working on learning to share my chocolate, that one is a bit harder than others but my husband sure is happy.
I hope you all have an awesome April and keep an eye out for updates and I'll talk to you all next month. :)