Brrrr......what happened to Autumn? We seem to have gone from Summer straight to Winter. Time for lots of kitty snuggles with hot cocoa and popcorn!
As you can see I am a bit late with my blog post again. Things have been batshit crazy busy, and I believe I have finally lost the last of my sanity. XD Just in time for the holidays too! It's a great time here.
The beginning of October Justin and I went on a very short vacation to New Orleans where we just wandering around aimlessly and tried lots of food. I know I mentioned it in my last post. It was a nice little break from everything.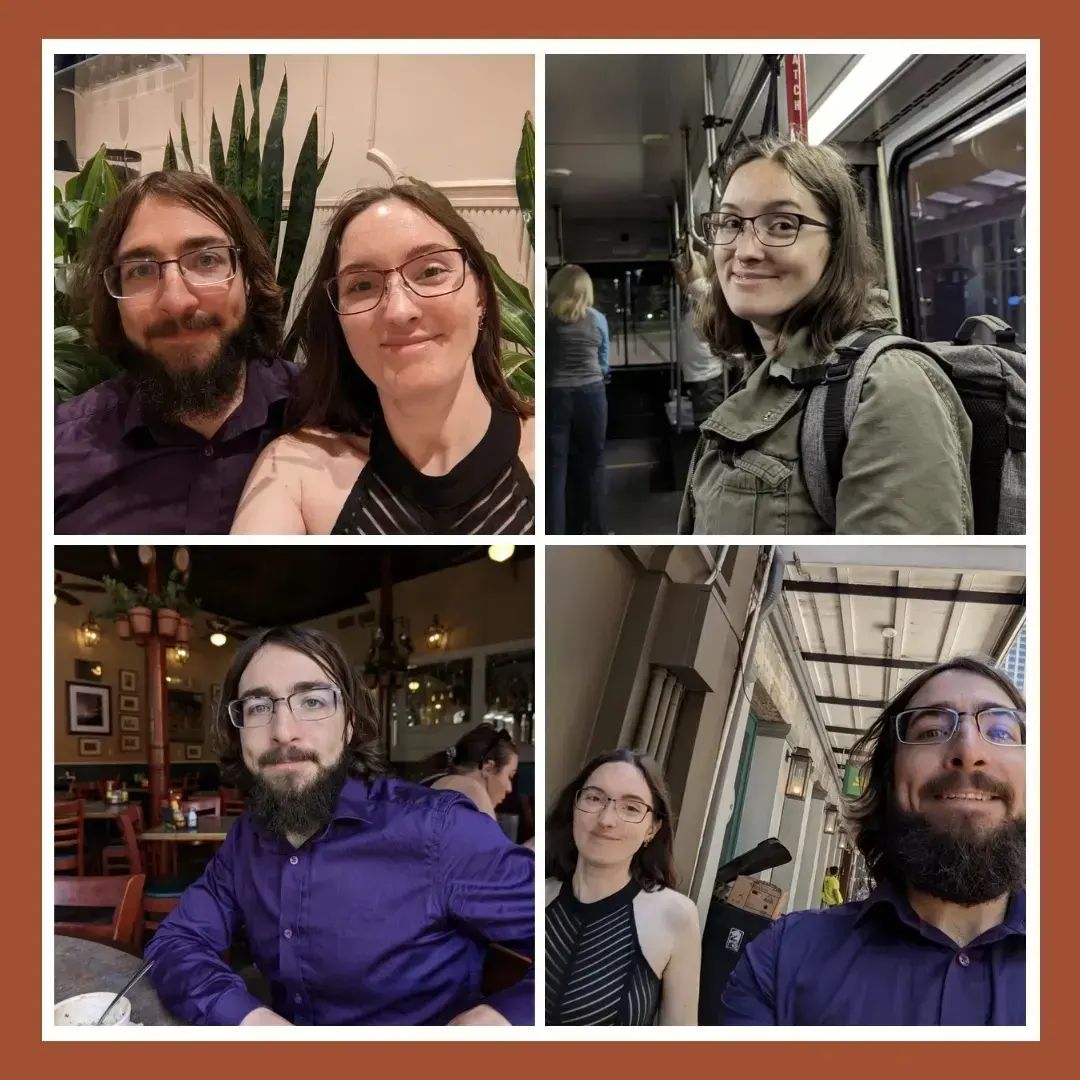 Last month I only had a handful of events, but every bit of spare time I had was spent at Black Cat Cafe and Gallery preparing for the gallery opening. While I was at the shop every day painting, patching, and setting everything up, Justin was at home refinishing table tops for the shop. Some days I barely got to spend time at the store because I would be driving around picking up used furniture and appliances to furnish the place.
The week before opening was a whirlwind of chaos. All of the artists were stopping by throughout the week to see the shop and drop off their artwork. When an artist wasn't stopping by I was busy organizing and setting up everyone's artwork throughout the store.
With less than 48 hours to go before the gallery opening, Justin and I were picking up the frames and woodwork from his dad for our counter. Behind the store Justin could be seen sanding and finishing the countertops while I worked on final touches in the store. Once he finished the countertops we hauled them inside a long with the frames and started to put them into place. Mere hours before the gallery opening Justin was sitting on the floor hammering wood planks into place for the counters. It was serious crunch time. When we opened the doors one of the counters was only 2 hours old. XD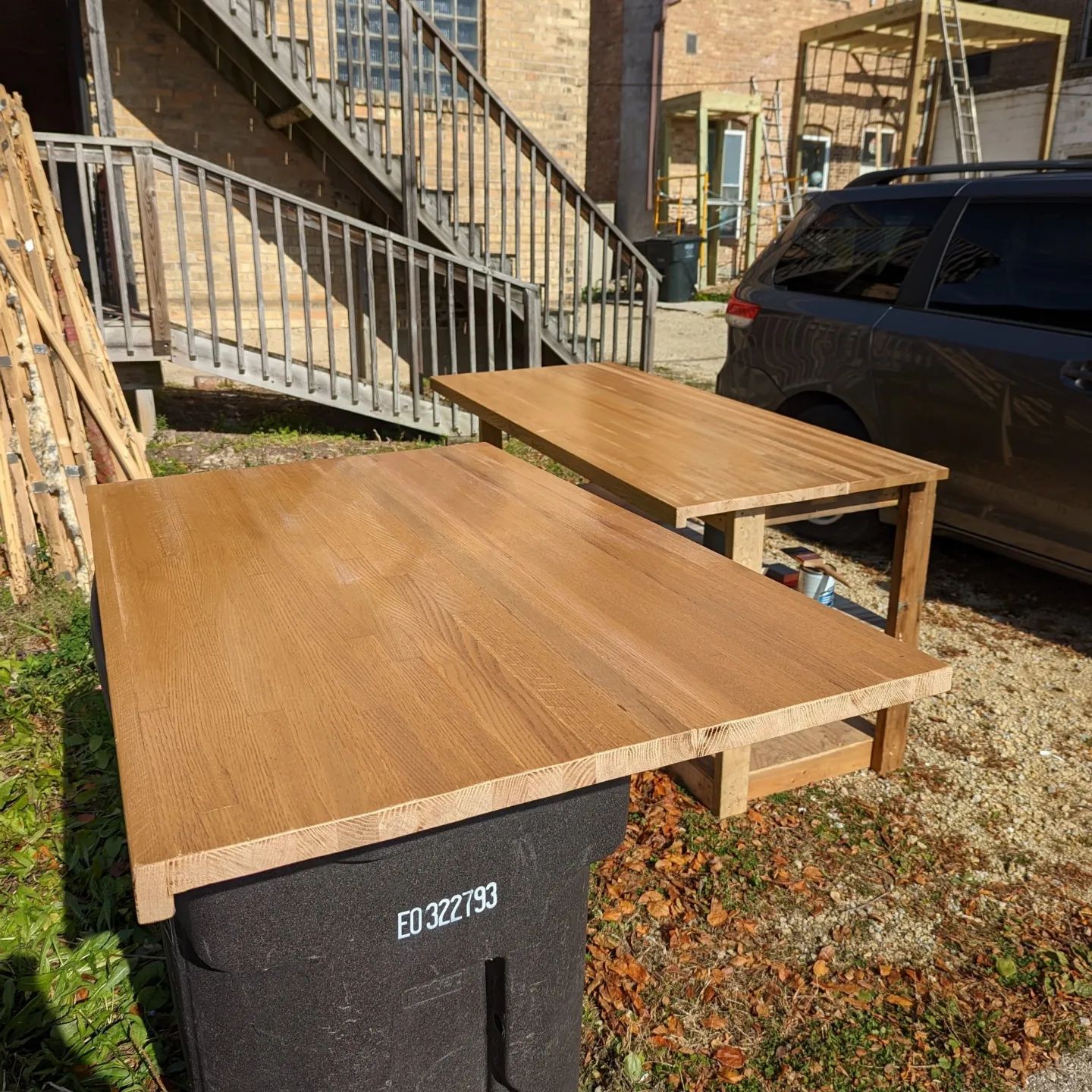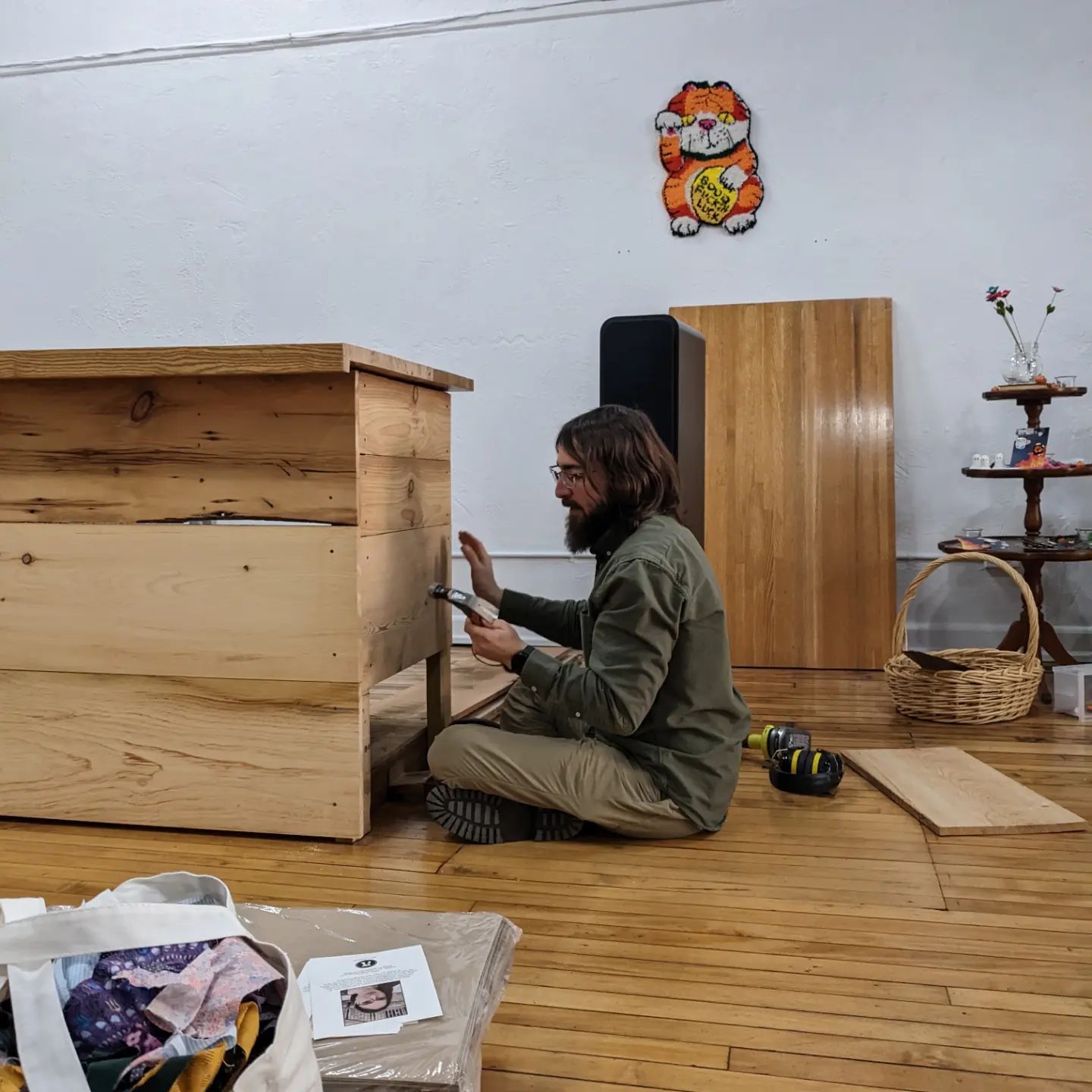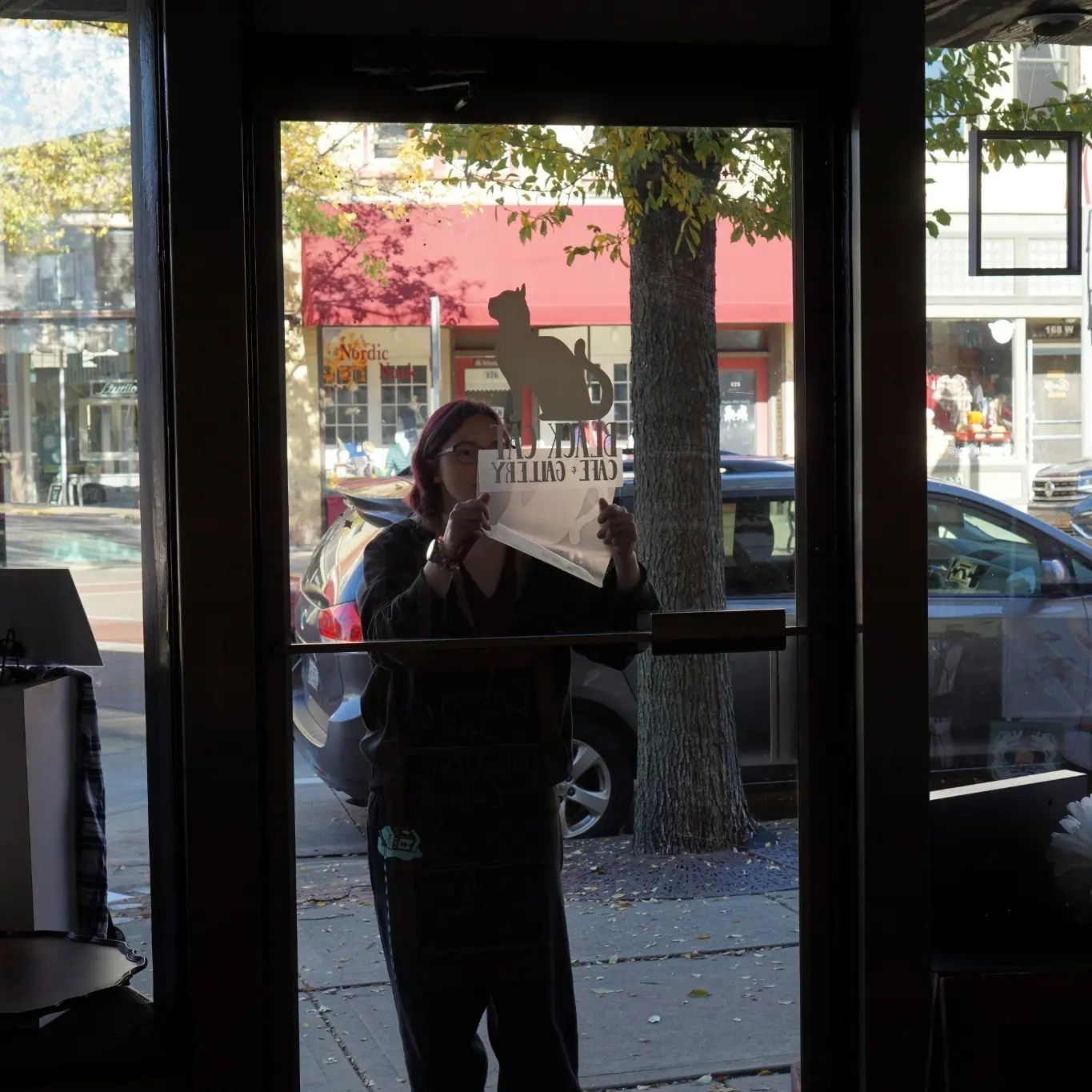 The day of our opening was the 29th, which also happened to be the time of Stoughton's Downtown Trick-or-Treating. Other business owners had warned me that it was an absolutely crazy event, but I didn't understand just how crazy they meant. I stepped outside to hand out candy to the trick-or-treaters and a mob of kids came at me. I had bought 7 bags of candy and we ran out within the first 15 minutes. I felt so bad we ran out, but as a business just getting on it's feet I couldn't spare any more money on candy. Next year I'll have to be sure to buy more.
The opening went good. Justin's family came to congratulate me on the opening and so did our friend Phil. A lot of the artists came out to see how everything came together and to show their support too. We had a pretty good day, I even sold one of my original illustrations. Granted it was to my mother-in-law, but it still counts. :) When we finally closed up for the day we celebrated with some good music and a drink. Justin's family, Phil, the store owner and her siblings all joined in the celebration. We went out to eat, played games at Gemini Games next door, and in general had a good time.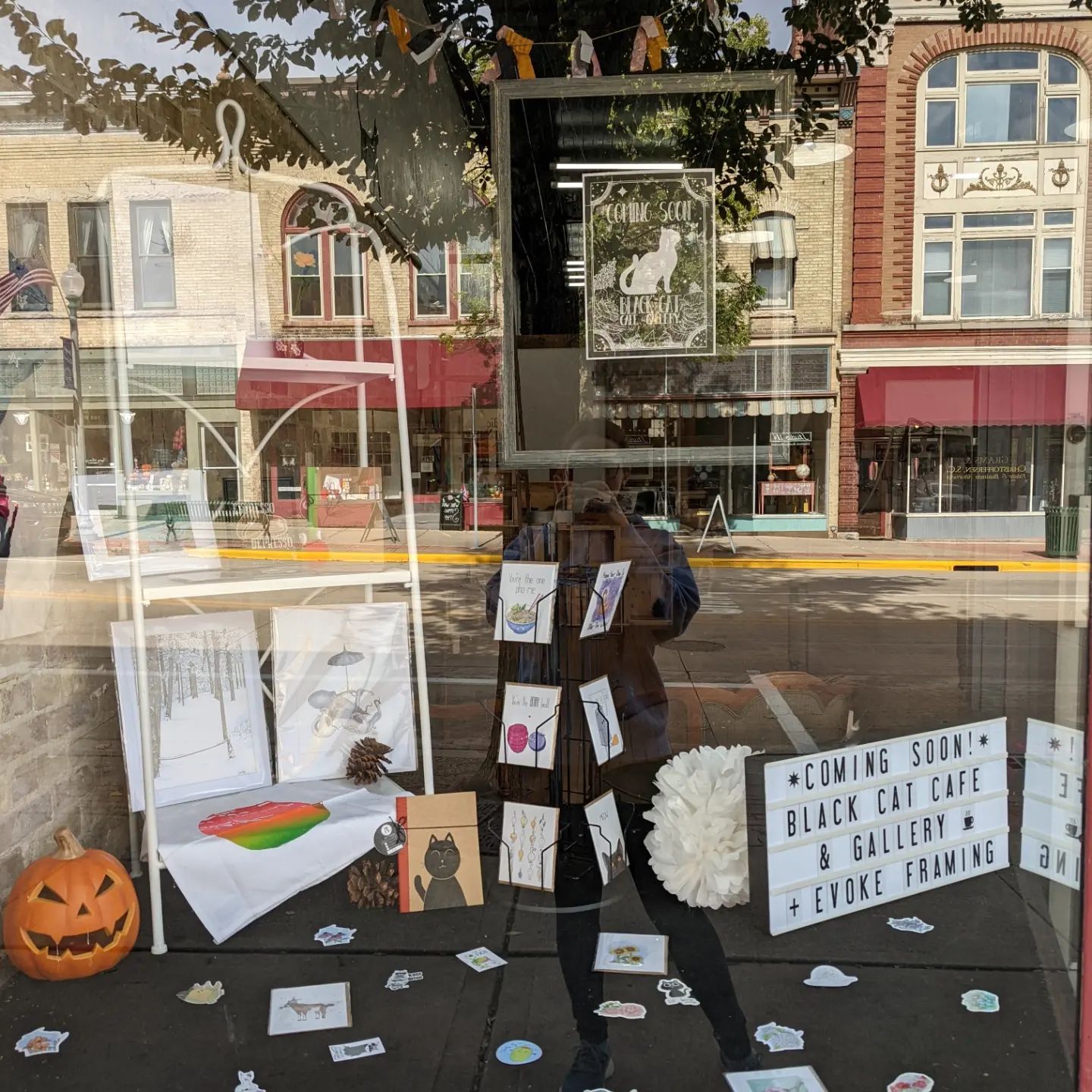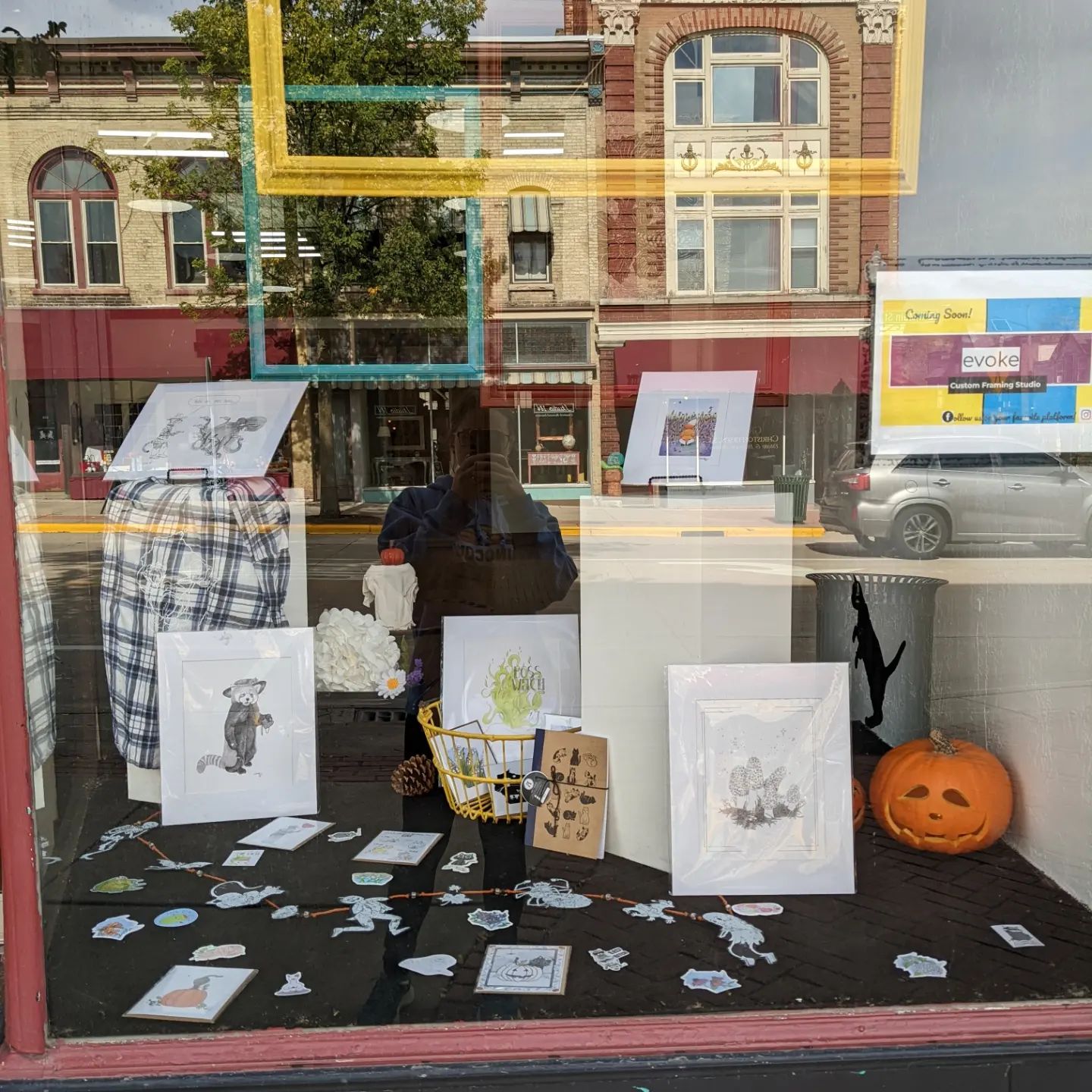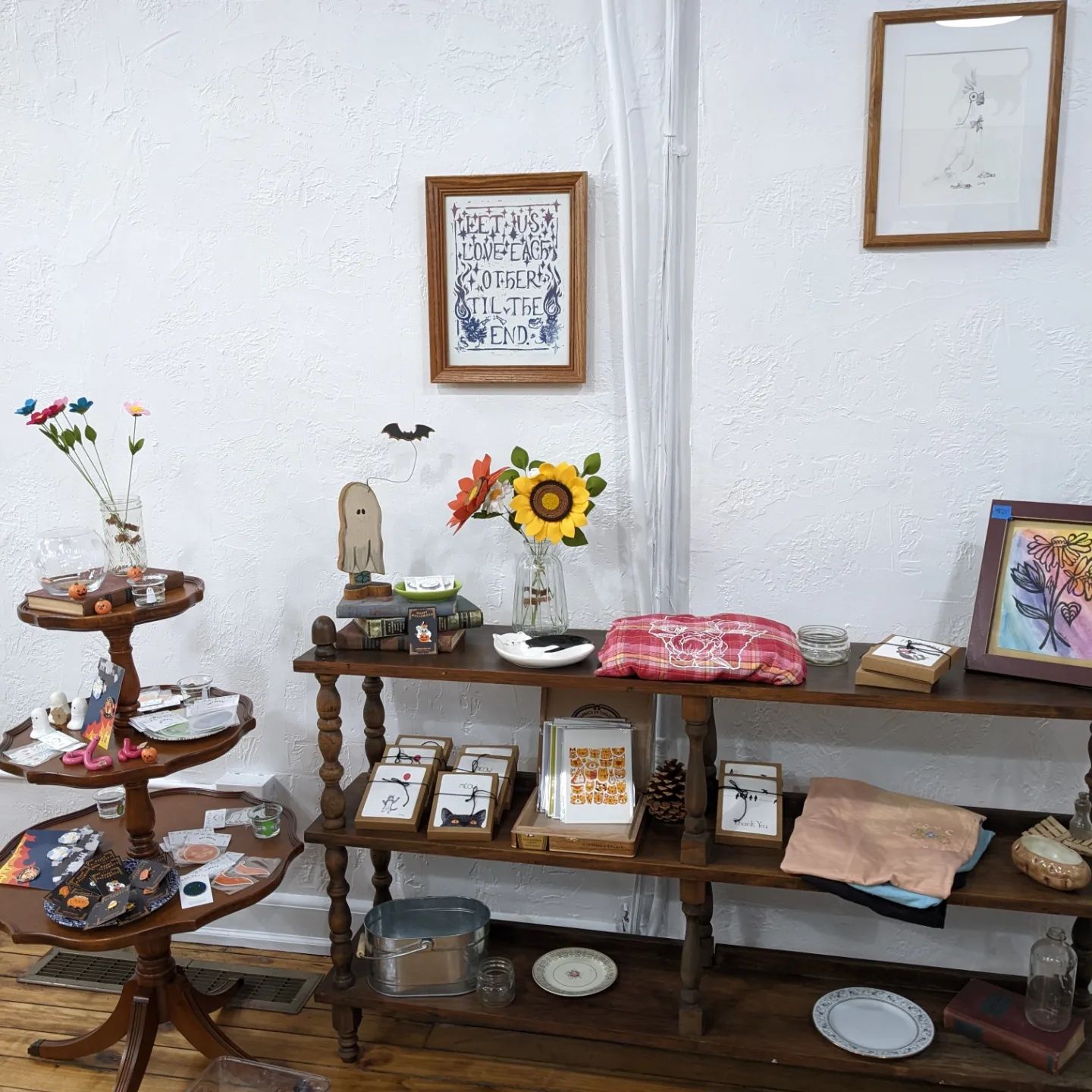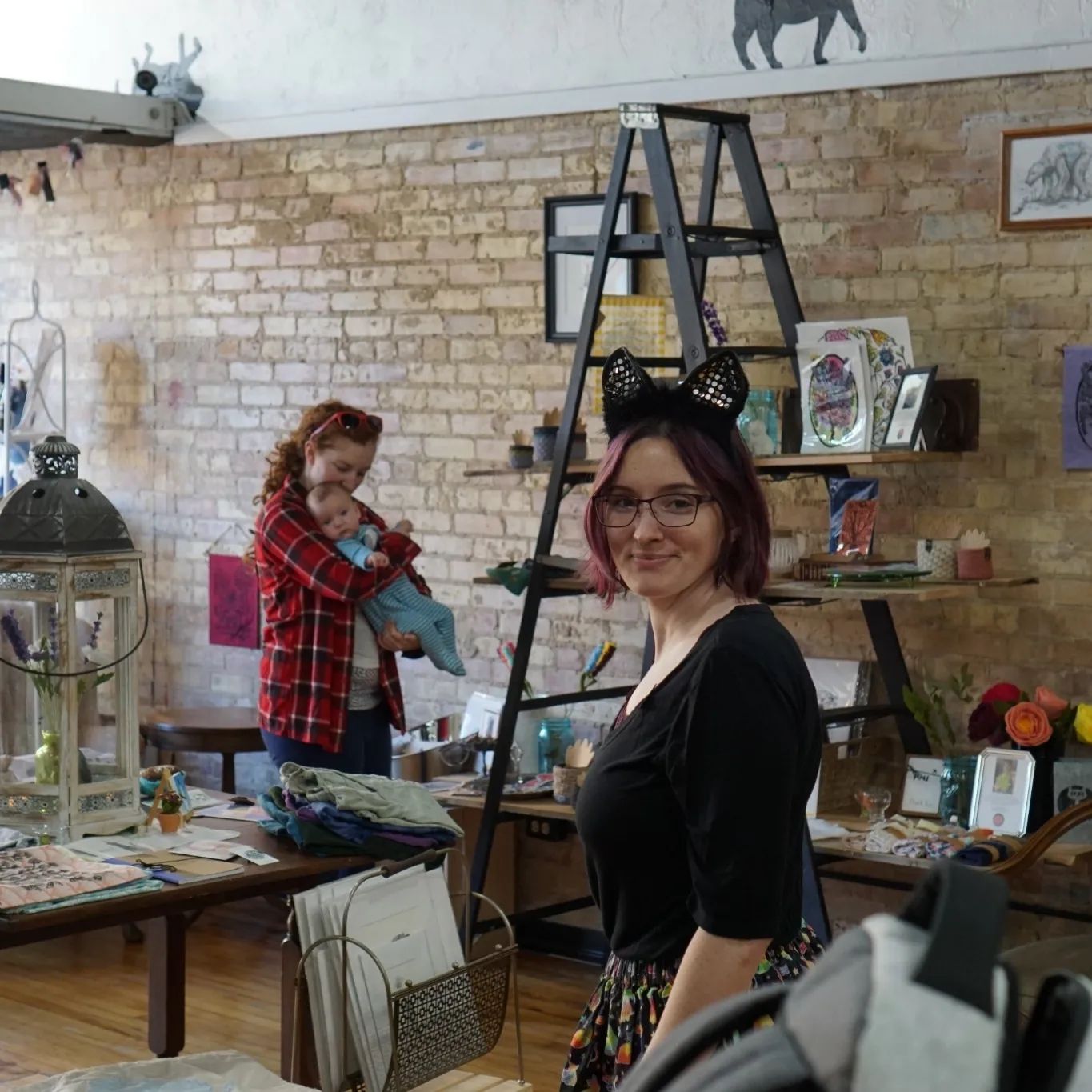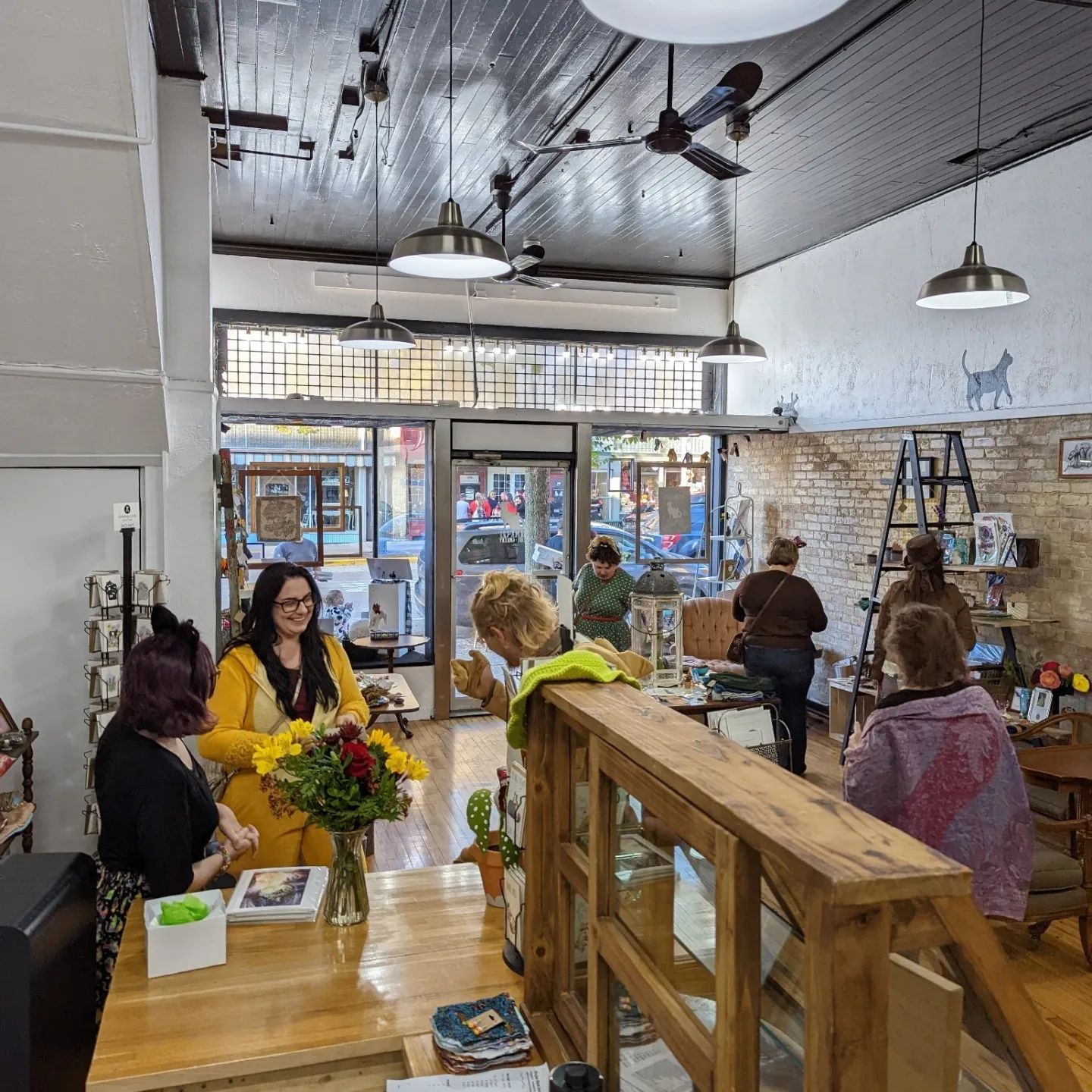 I can't believe how nervous I was to open the doors. My head felt like it was going to explode from the anxiety of it all. Will I get everything done in time? Will Black Cat live up to the hype? And so on. Finally having them open was like a weight lifting off my chest, so much of my stress and anxiety disappeared. Now don't get me wrong, I'm still plenty stressed and anxious preparing the cafe but I don't feel like a chicken running around with it's head cut off. I can actually think and relax a little.
Other than creating the goodies for my patrons on Patreon I didn't really create anything last month. I was so busy preparing the gallery that creating was put on the back burner. It sucked, but it was necessary. Sorry, I don't have a picture of the coloring page I did for my patrons.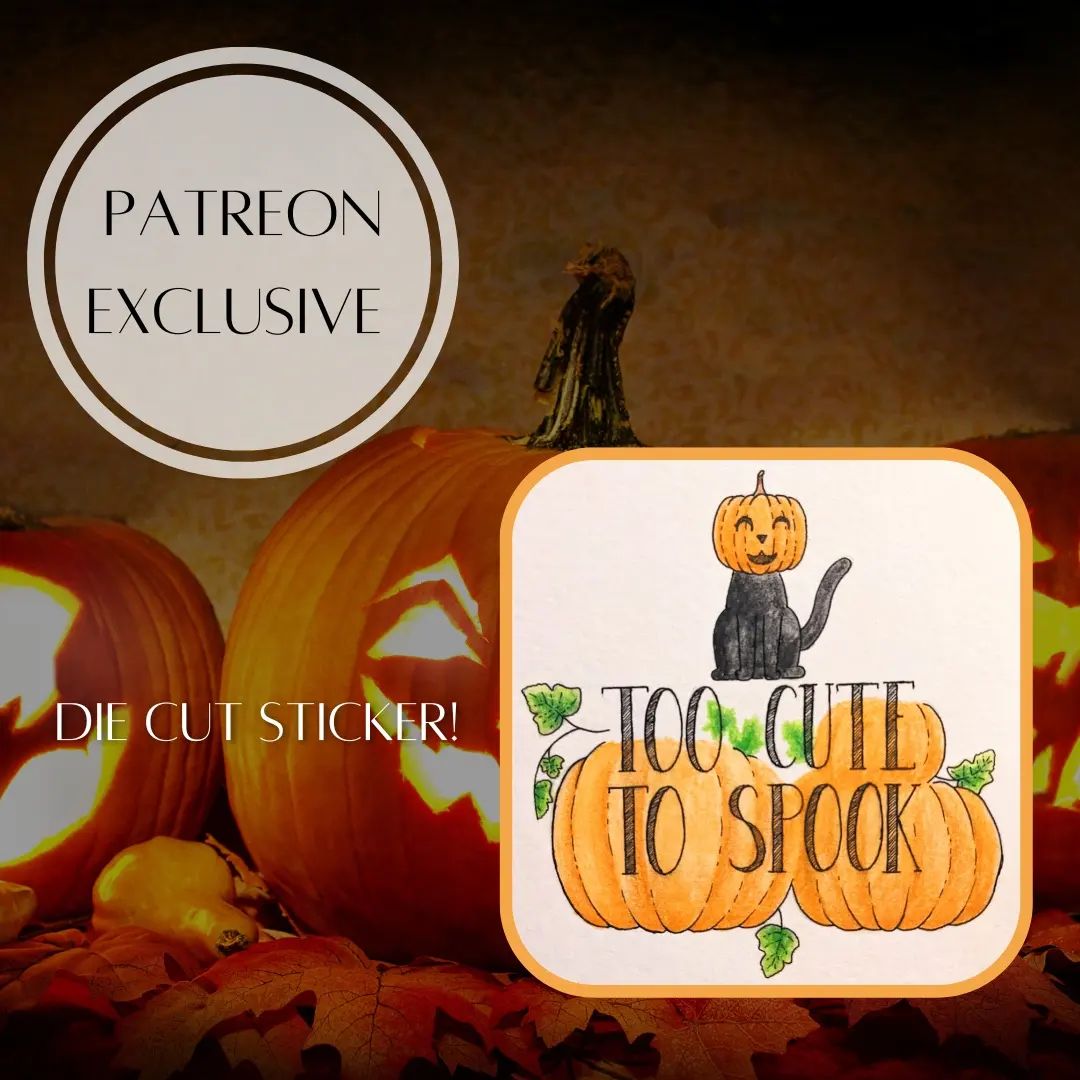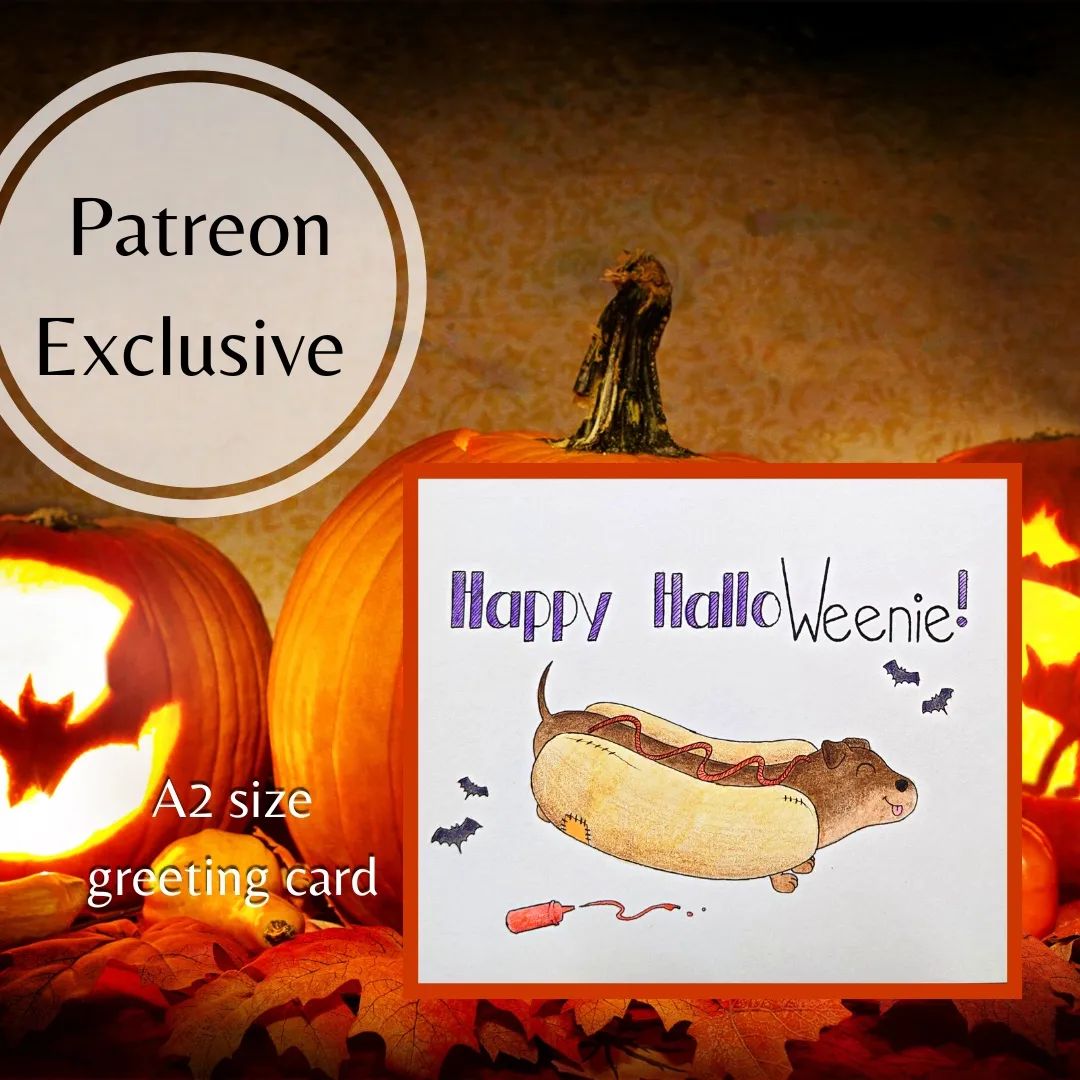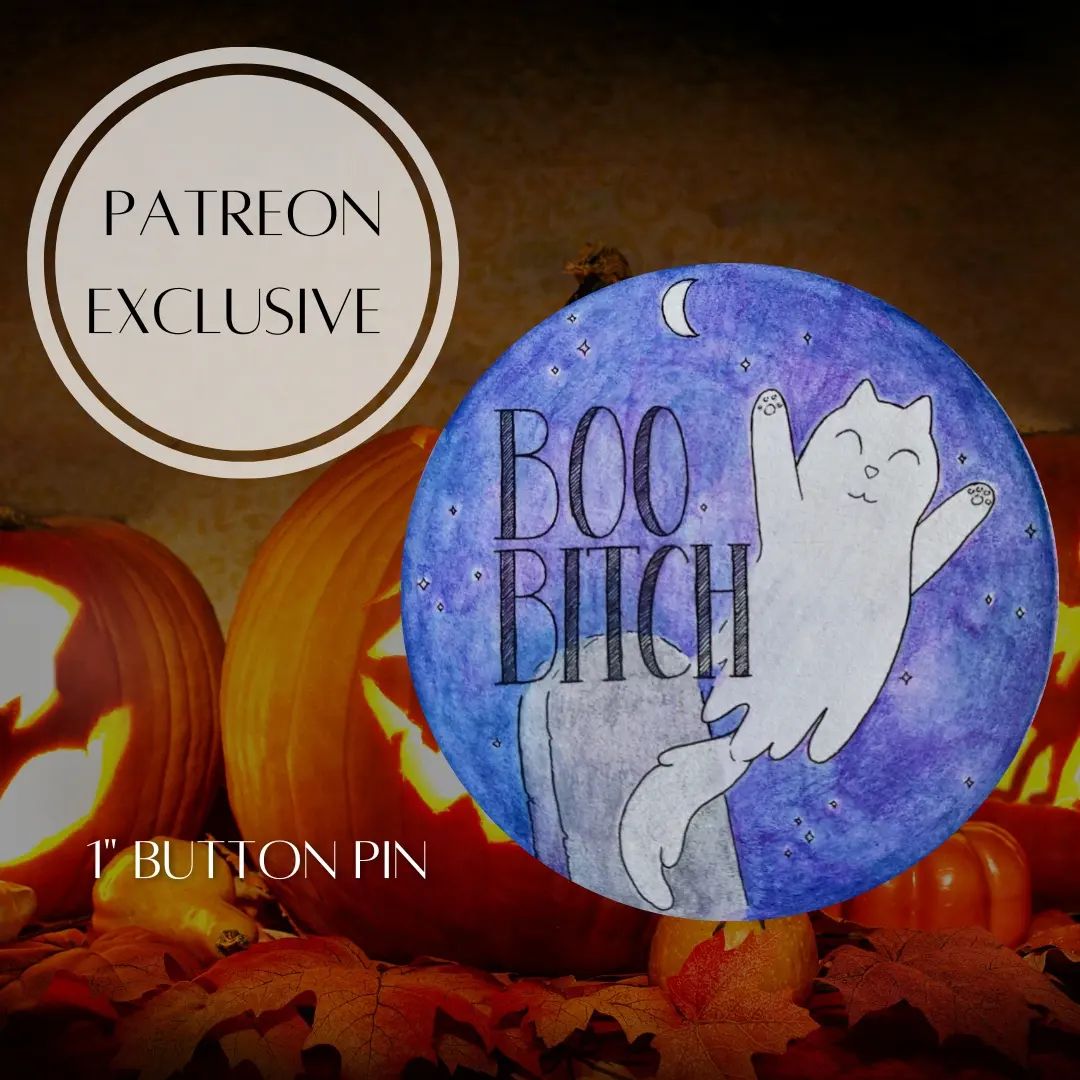 The one thing I did get to create last month was a custom pet portrait. This piece was so much fun and the best break I could have asked for from all of my other work. The client wanted a portrait of their dog Arthur in knight's armor. Arthur's favorite toy is a stuffed dragon so they like to call him King Arthur. Arthur's curly coat was the only thing that really concerned me when drawing this out but he turned out magnificent. He's all dark brown with just a few small patches of white, and a little orange in his beard. I added in the orange for his beard to better illustrate the cute quirks of his character.
I had so much fun creating this portrait. I cannot wait to hopefully do more pet portraits in the future. (hint, hint)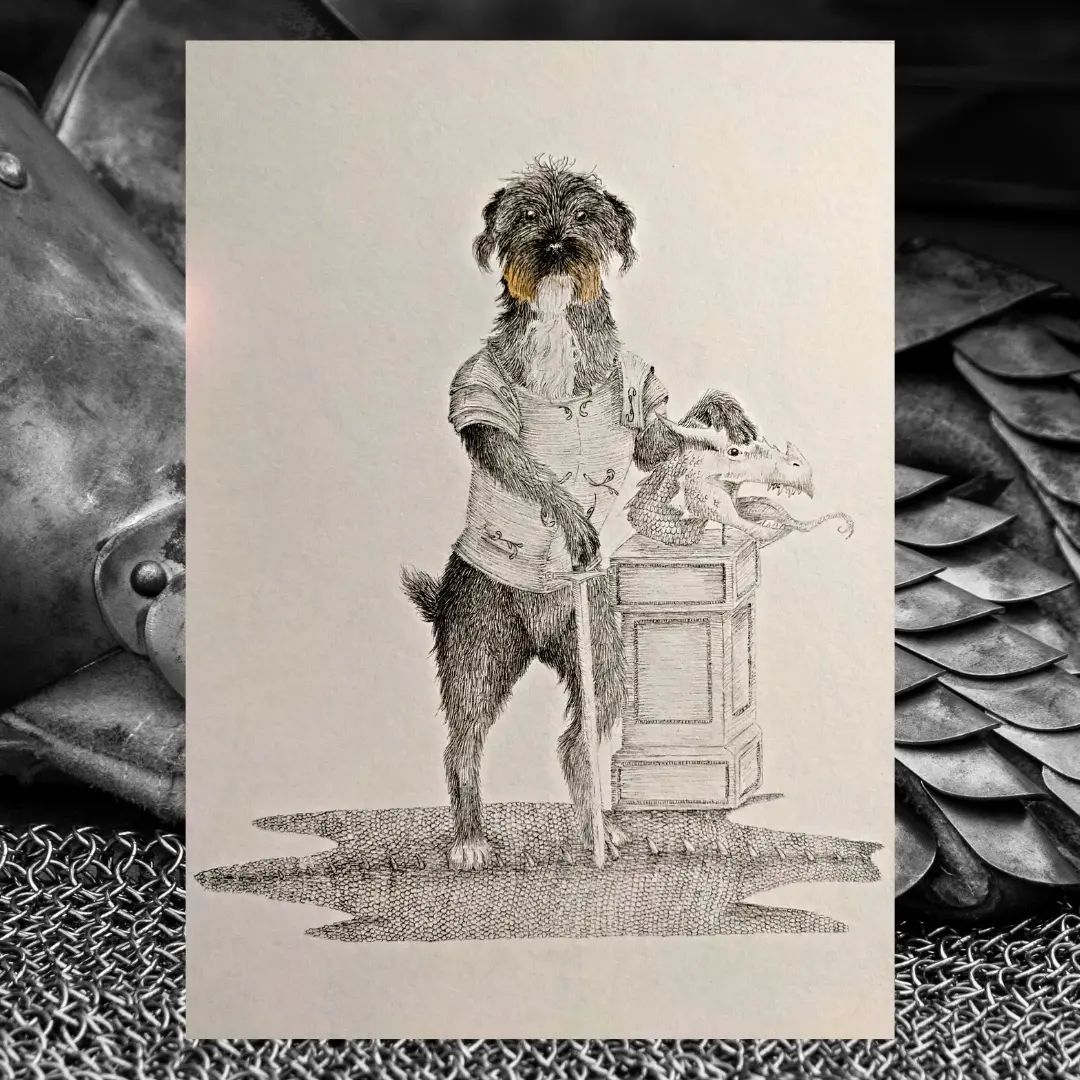 This month there's a lot I would like to do. The question is whether or not it's realistically going to happen. I had wanted to have the cafe open by Thanksgiving, but realistically that's not going to happen. While I may know everything that has to be done, know the people I need to reach out to to do it, and have the funding to do it all, I still need approval to actually proceed. That's the real kicker here. I may be ready to go but I can't do anything until I am given the green light to do so. To get that green light I have to submit floor plans, paperwork about the appliances and things being done in the building space, and it all has to be submitted 3 weeks in advance of the next meeting or it won't be looked at. So it's looking like the cafe won't open until around Christmas/New Year's. It sucks, but it's also a bit of a relief because it does give me time. Time to double check things, time to gather all of the necessary equipment, and test it all out. Time to finalize where I'm getting my ingredients from, and so on. The holidays are crazy enough as it is, why add to it by overstressing myself?
This month I would like to create more, and put more focus on Alexandra Art+Design. I have been neglecting the art business quite a bit in preparation for Black Cat and it's about time I start paying more attention to my baby. I've been in a bit of a creative funk from not creating for so long, and anything I do create being business related. My brain is fried and it needs some art therapy. So I'm hoping that I can get the website updated, and spend some time just drawing and see what comes of it. Create artwork not because I need to for the business but because I want to.
With thoughts of self care in mind, I hope you all have a good November! Stay warm and stay safe! Don't let thoughts of the holidays stress you out too much.